Sacramento Landlord & Tenant Attorney
Owner and founder James L. Arrasmith is passionate about helping all of his clients succeed. Attorney Arrasmith is a principled lawyer who is one of Sacramento, California's Super Lawyers who demonstrates his genuine care for people with personal and straightforward communication to achieve their desired legal outcomes for all their legal issues. If you are looking for the best attorney in Sacramento and across the entire Golden State, look no further!
As valedictorian of his class in law school, attorney Arrasmith is able to effectively communicate with the other party and resolve legal issues expeditiously and professionally. Lawyer Arrasmith's response time to inquiries and concerns is very prompt, leaving no room for wasted time. Many attorneys have a slow response time; when, in the contrary, lawyer Arrasmith responds in a very timely manner to all of your needs.
Super Lawyers such as James L. Arrasmith offer experienced and effective lawyer services to all members of the community, not just in Sacramento, California, but in surrounding areas as well. Attorney Arrasmith's consultations and retainer fees are extremely affordable compared to other Attorneys in the region. Our law office also partners with LegalShield and other reputable companies to provide services at a discounted rate per specific guidelines. If you are looking for a legal shield lawyer, look no further.
Lawyer James L. Arrasmith is always hiring additional staff to ensure that his clientele's needs are met. For example, his paralegals are amongst the best in all of California. Attorney Arrasmith's staff will always be available to you for any additional questions that may arise. Not only do we have reviews pertaining to Attorney, but we also have plenty of positive reviews regarding the outstanding customer services given by our staff. Please see our client reviews here!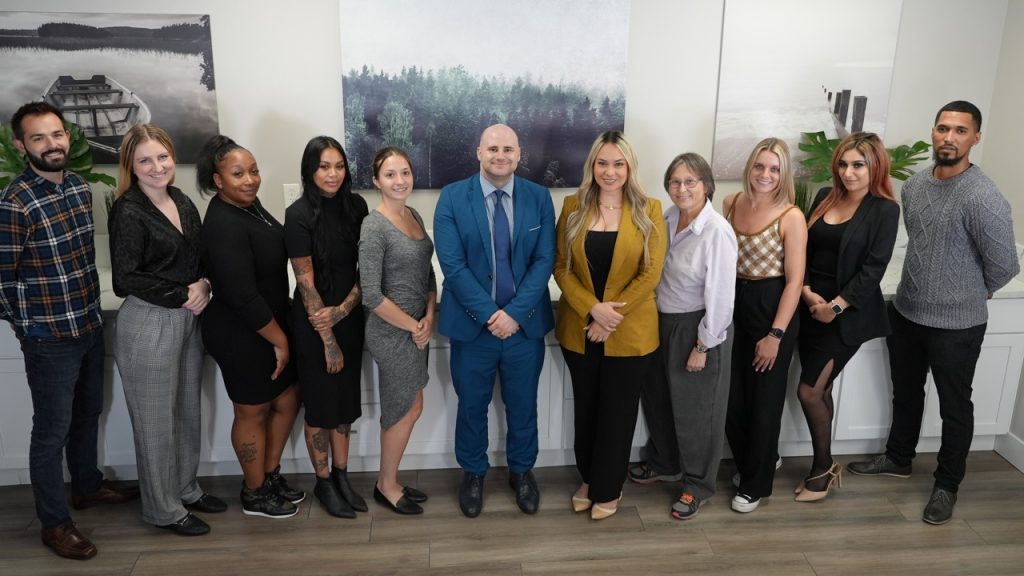 Thank you for considering us to assist you with your legal issues. If you require any legal assistance (no matter the practice area), please give us a call.
The Practice Areas of Lawyer James L. Arrasmith
Sacramento, CA Landlord, and Tenant Lawyer
When it comes to protecting your rights as a landlord or a tenant, it is essential to have an experienced lawyer on your side to give you sound legal advice.
Landlord and tenant law and related practice areas can be very difficult; however, Super Lawyer, James L. Arrasmith can assist you and succeed. Litigation and case trials are environments that which Attorney Arrasmith thrives. Arrasmith's tactics can be essential in successfully winning all cases.
Landlord and Tenant Lawyers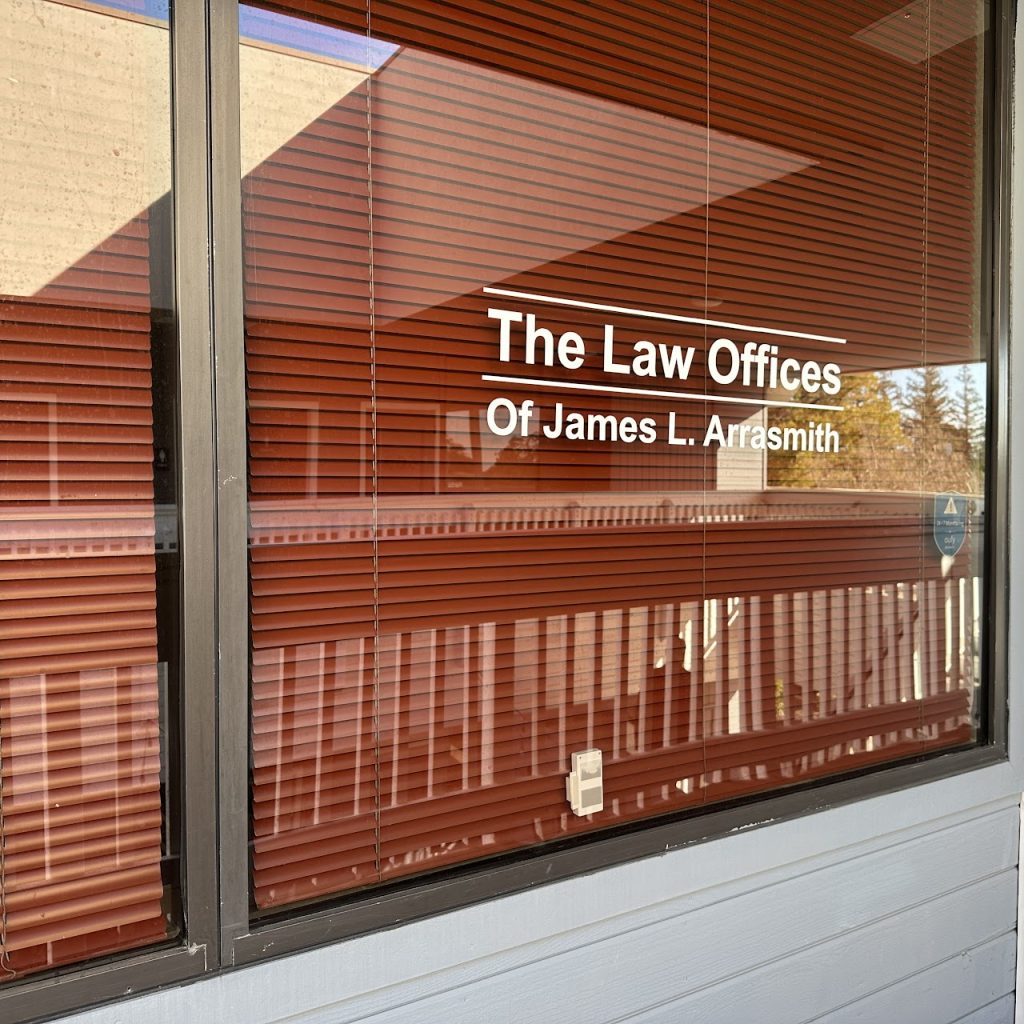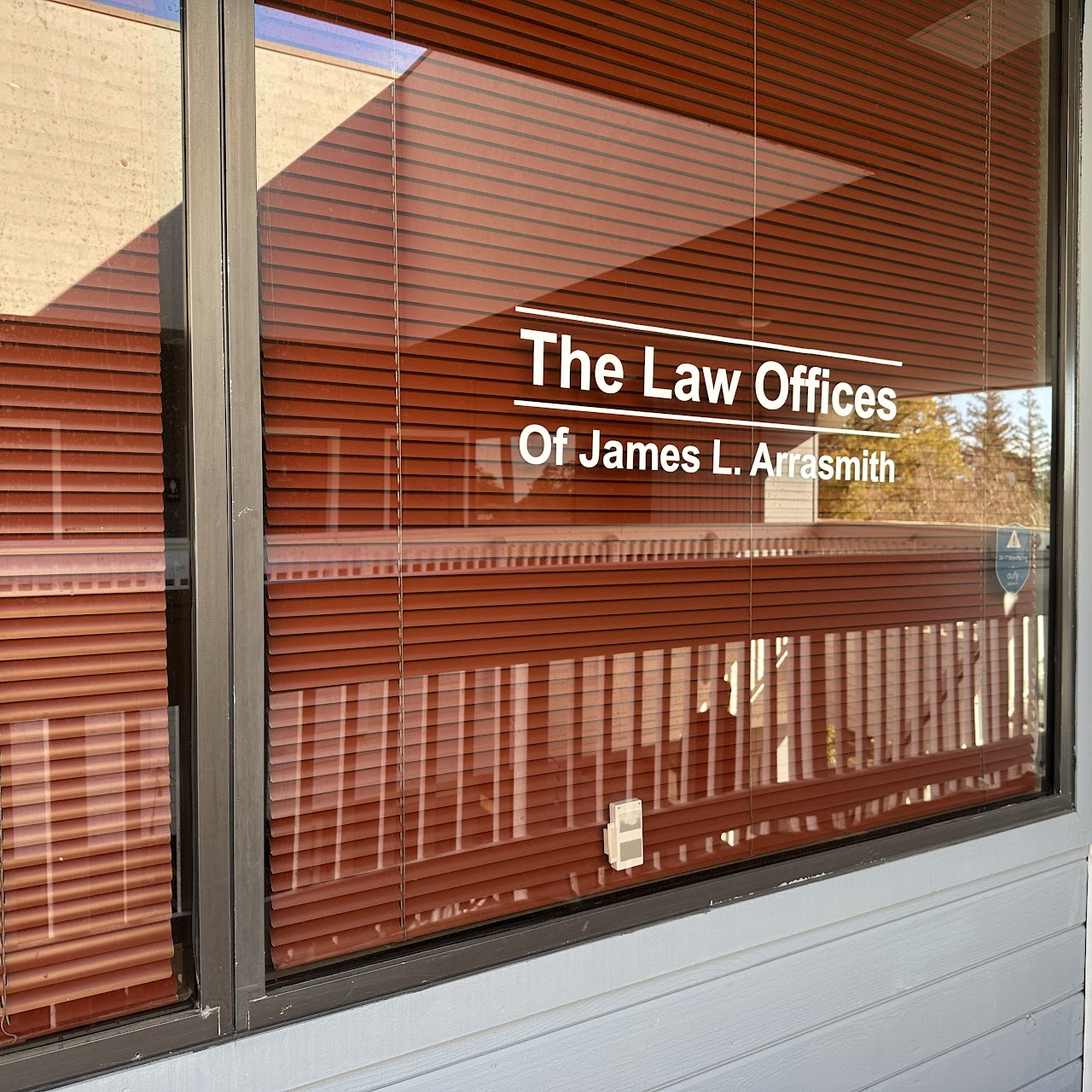 When it comes to eviction matters, it is crucial for both landlords and tenants to have competent legal representation. A skilled lawyer can help ensure that all parties involved are treated fairly and that the matter is resolved efficiently. James Arrasmith is a highly qualified attorney who is well-versed in eviction law, and he is committed to providing his clients with prompt and effective legal services.
Mr. Arrasmith understands that eviction disputes can be highly stressful for all parties involved, and he works tirelessly to help his clients achieve a positive outcome. He has a keen interest in ensuring that both landlords and tenants are able to resolve their disputes in a timely and amicable manner, and he possesses the necessary knowledge and experience to navigate even the most complex eviction cases.
In summary, James Arrasmith is a highly skilled and compassionate attorney who is committed to helping landlords and tenants resolve their eviction disputes in a fair and efficient manner. With his fast response time and deep knowledge of eviction law, he is an invaluable resource for anyone facing an eviction matter.
Evictions
At our law firm, we understand the highly complex and emotionally charged nature of landlord-tenant disputes. As such, we take a sensitive and professional approach to each case we handle. While it is true that landlord-tenant disputes can escalate into adversarial situations, we firmly believe that many of these conflicts can be resolved through alternative dispute resolution methods, such as mediation.
Our ultimate goal is to ensure that our clients achieve a fair and mutually beneficial resolution to their disputes, regardless of whether that resolution is obtained through negotiation or litigation. We are committed to working closely with our clients to identify their unique needs and goals and to develop a legal strategy that is tailored to those needs and goals.
Through our extensive experience in handling landlord-tenant disputes, we have found that mediation can be an effective way to resolve many of these conflicts. By bringing the parties together in a neutral and controlled setting, we are able to facilitate constructive dialogue and foster an environment of cooperation and understanding. However, we also recognize that litigation may be necessary in certain circumstances, and we have the knowledge and expertise to vigorously advocate for our client's rights and interests in court.
In conclusion, our law firm takes a holistic and strategic approach to resolving landlord-tenant disputes. We understand the importance of achieving a fair and mutually beneficial outcome for our clients, and we are committed to exploring all available options to achieve that outcome, whether through negotiation, mediation, or litigation.
Representing Both Tenants and Landlords
At his law firm, Attorney James L. Arrasmith establishes an attorney-client relationship with his clients through a thorough intake process. Once the relationship is established, his law firm provides comprehensive legal support to clients involved in landlord-tenant disputes, particularly those concerning eviction law.
As disputes between landlords and tenants can become complicated, it is often necessary for a lawyer to become involved. James L. Arrasmith is a Super Lawyer who has the knowledge and expertise to navigate the complex field of landlord-tenant law and provide clients with great success. He has a proven track record of success with landlord-tenant law and has helped numerous clients achieve positive outcomes in their disputes.
Whether you are a landlord or a tenant, Attorney James L. Arrasmith is committed to providing you with the best possible legal representation. With his skillful negotiation tactics and extensive knowledge of landlord-tenant law, he can help you achieve an effective resolution to your dispute.
In summary, James L. Arrasmith is a highly skilled attorney who is dedicated to helping clients involved in landlord-tenant disputes. With his comprehensive legal support and track record of success in the field, he can help clients achieve positive outcomes in their disputes.
Sacramento, CA Landlord, and Tenant Lawyer
We are committed to staying up-to-date on the latest legal developments in landlord-tenant law and utilize resources such as Thomson Reuters to conduct thorough research. Our expertise in related practice areas further expands our knowledge and allows us to provide our clients with comprehensive legal support.
Our team of experienced attorneys is dedicated to representing individuals involved in landlord-tenant disputes, regardless of the complexity of the issue. Whether you are facing a late rent payment, a noisy neighbor, or any other issue, we can help. Our services range from drafting and interpreting leases to representing clients in eviction proceedings.
James L. Arrasmith, a Super Lawyer in landlord-tenant law, works tirelessly on behalf of clients to achieve the best possible outcome in their cases. Our law firm is committed to ensuring that clients receive top-quality legal representation throughout the complicated eviction process.
Sacramento, CA Eviction Attorney
Lawyer James L. Arrasmith is an experienced eviction attorney who can help a landlord or a tenant to navigate through the complicated legalities of concerning eviction legal documents and court procedures and get you the results that you need.
Whether you are a landlord facing a difficult tenant situation or a tenant in need of legal assistance to fight an unjust eviction, Mr. Arrasmith is here to help. He understands the importance of providing effective legal representation that is tailored to his clients' unique needs and goals, and he is committed to helping them achieve the results they need.
Fast Response Time to Landlord-Tenant Eviction Documents
When it comes to representing landlords, James Arrasmith is dedicated to obtaining rapid evictions of the premises for his clients. His expertise in eviction law allows him to help businesses achieve a speedy resolution to their landlord-tenant disputes.
For tenants who have received eviction documents, Super Lawyers such as James L. Arrasmith offer expedited assistance to help resolve their legal issues. His law firm, located in Northern California, is well-equipped to handle a wide range of landlord-tenant issues and is committed to providing top-quality legal representation to clients in need.
The success of a business often depends on its ability to provide quality service and operate in compliance with the law. Failure to do so can result in financial losses and a negative impact on the business's reputation. Our law firm provides legal assistance for both commercial and residential landlord-tenant cases, helping businesses stay profitable and avoid costly legal disputes.
Whether you are a landlord or a tenant, our team of experienced attorneys is dedicated to providing effective legal representation tailored to your specific needs and goals. We understand the complexities of eviction law and the importance of timely and efficient resolution to landlord-tenant disputes.
Lease Agreements, Whether Commercial or Residential
With commercial cases, we are skilled at negotiating and interpreting commercial leases and granting the best resolution possible for our commercial landlords and commercial tenants. Our company is dedicated to landlord and tenant litigation and property disputes. We have successfully won landlord and tenant trials.
Lawyer James Arrasmith provides a high level of personalized service to each of his clients, and he will work tirelessly to ensure that your landlord-tenant rights and remedies are protected throughout the eviction process. Are you looking for an eviction lawyer in Sacramento? If you are facing eviction, James L. Arrasmith is the lawyer you need on your side.
Evictions
Evictions can come from a variety of different circumstances. Eviction law consists of all of the following: failure of a tenant to pay rent, local ordinances, housing discrimination, and a variety of other legal issues. Are you facing a legal issue involving an eviction process or any of these issues? Lawyer James L. Arrasmith represents clients effectively and efficiently concerning eviction law. If you need a great attorney to represent you in evicting a tenant — or to defend against an eviction– then look no further. Lawyer James Arrasmith can make that happen. Super Lawyers with great success in eviction law are hard to come by.
An Experienced Lawyer Who Knows Eviction Law
A cordial person like Lawyer James Arrasmith, who has great success, is a Super Lawyer who has represented landlords in evicting tenants as well as successfully defended against eviction actions and negotiated very successful settlements. We are located in Sacramento, CA, and have had success in both obtaining evictions and defending against them; our company has represented the interests of each party.
Contact our Sacramento, CA office today to learn more about how we can help you! We serve Sacramento, CA as well as nearby cities. These nearby cities include all of Sacramento County and all of northern California.
Sacramento Family Law Attorney
James L. Arrasmith is an experienced Sacramento, CA family law attorney who understands all of the nuts and bolts of family law. He is an experienced divorce attorney who is well-respected by members of the Sacramento community.
A divorce attorney at a law firm can help you by establishing an attorney-client relationship and giving lawyer services. However, many people do not know that divorce isn't the only issue in family law. Rather, sometimes there is a legal matter other than divorce, such as filing, trial, property disputes, and other legal issues.
One-of-a-Kind Legal Assistance
He deeply understands how emotionally charged and complex this area of law is. Are you a person looking for a Sacramento family law lawyer? Do you need a divorce attorney? Are you in need of help with child custody, including both physical custody and/or legal custody?
Look no further! Although legal issues such as child custody, a pre-marital contract, property control, and other family law-related issues can be complex, James Arrasmith is dedicated to helping you navigate the legal system in the way that is best for you. James has a deep and thorough understanding of family law and how it applies to families. Even if you feel that you have enough good things for your issue, a skilled lawyer like James Arrasmith can help you.
Lawyer James Arrasmith has helped countless clients resolve their family law matters in ways that were beneficial for everyone involved and are committed to continuing to do so in the future. Lawyer James Arrasmith fights for justice; you can trust him to provide you with excellent legal representation in your family law matter.
Sacramento, CA family law attorney James L. Arrasmith is here to help; it does not matter whether you are facing issues with divorce and need a consultation, or a divorce attorney, child custody, child support, child abuse, family court services, mediation, spousal support (also known as alimony), attorney's fees, or property division. No matter your legal issue, if you need a divorce lawyer or assistance with your family law issue, feel free to reach out!
An Excellent Divorce Attorney That You Can Trust
A good divorce attorney can be hard to find, and our law firm has experience; California lawyers such as James L. Arrasmith help you in court and are skilled in this practice area. Call or text us today about your legal matter; James L. Arrasmith is a very experienced divorce lawyer in Sacramento, CA, and is here to help.
No matter your legal issue concerning the divorce, divorce attorney James L. Arrasmith can help.
Sacramento Estate Planning Attorney
James L. Arrasmith is a professional Sacramento estate planning attorney. James helps protect citizens' hard-earned property and plan for successful financial futures.
Mr. Arrasmith has represented all types of individuals and organizations, including commercial and private clients, in a wide range of estate planning matters including wills trusts, and probate. James is a highly respected member of the legal community and is known for his knowledge and focused skills in estate planning.
If you are looking for an excellent Sacramento estate planning attorney, James Arrasmith is the attorney that you want on your side. James will work diligently to protect your assets and help you plan for your financial future. Contact us today to set up a consultation.
Are you looking to set up a business trust? Or do you need help with managing your business assets? You won't be disappointed! Our law office helps individuals with their property management. We help with property management in a variety of ways. Contact our office today to find out now!
Are you married and have a husband who is not assisting you with your estate planning needs? Have you sought the service of family members only to be disappointed in their advice?
You have found the right place! Super Lawyers like James Arrasmith can give you a consultation about your specific needs concerning your property and can help you set up an excellent estate plan soon after the consultation.
Sacramento, CA Personal Injury Attorney
Have you or someone you know been injured? If so, you may be entitled to compensation for your suffering and losses. James L. Arrasmith can get you the compensation that you deserve.
High-Value Settlements
James L. Arrasmith has successfully negotiated very large settlements–as much as fifteen times greater than what was initially offered by the insurance company. A good Sacramento, CA personal injury lawyer is just what you need to get the most compensation for your injury. Attorney James L. Arrasmith is here to help you.
Super Lawyers in Sacramento, CA
Super Lawyers, such as James L. Arrasmith, are here to help you. Even if the defendant files for bankruptcy, James L. Arrasmith can help you. He has represented many clients at trial and is experienced in filing personal injury actions. In fact, Mr. Arrasmith can skillfully represent either plaintiffs or defendants in personal injury cases. He has many videos on the subject.
Personal injury law is complex. Our Sacramento, CA law office can provide invaluable assistance. We will file the necessary paperwork on your behalf to get you greatly compensated. We fight tenaciously in litigation. Our testimonials attest to our commitment to hard work and success.  
Do Not Hesitate to Contact Us!
If you have been injured, don't try to handle the situation on your own. That could be one of the worst mistakes of your life. Contact our Sacramento, California law offices today to schedule a consultation. We will review your case and advise you concerning all of your legal options. Don't wait to get the help you need!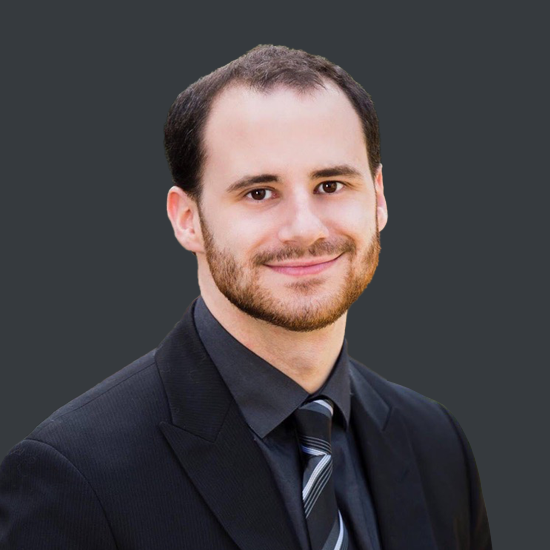 Meet James L. Arrasmith
California attorney James L. Arrasmith is passionate about helping clients with their legal needs. He genuinely cares about his clients and fosters open communication. Sacramento-based attorney dedicated to serving all of the California community's legal needs.
Client Reviews
Our Videos
Do California Lease Agreements Have to Be in Writing?
Child Custody in California
Punitive Damages - California Personal Injury Law Explained
Our Office
Sacramento Office
9719 Lincoln Village Dr
#507
Contact Us Now