What Are the Landlord and Tenant Rights in California law?
Tenant Law California landlords are legally required to offer and maintain habitable rentals. Tenants may withhold rent, move out without notice, and sue the landlord if the landlord fails to complete repairs and regular maintenance of the rental unit. In California, tenant rights ensure that renters are protected and have legal safeguards in place to maintain fair and safe housing conditions.
California is one of the first cities in the country to enact statewide rent control laws. California's Tenant Protection Act of 2019 implemented statewide rent and eviction control laws that affect most residential tenancies in the state.
The Act caps rent increases statewide for qualifying units at 5% plus inflation, or at 10% of the lowest gross rental rate charged at any time during the 12 months prior to the increase whichever is lower.
A Guide to California Landlord and Tenant Law
What Is A Rental Property In California?
Rental property in California refers to a real estate property that is owned by a landlord and rented out to tenants for a specified period of time, usually on a monthly basis.
In California, rental properties can take many forms, including single-family homes, apartments, condos, townhouses, and even commercial spaces.
In California, landlords are required to follow state and local laws that govern the rights and responsibilities of both landlords and tenants.
For example, landlords must provide habitable housing and maintain the property in good repair. They also have certain rights, such as the right to collect rent and to evict tenants who violate the terms of the lease or fail to pay rent.
Tenants in California have certain rights as well, such as the right to a safe and habitable living space, the right to privacy, and the right to dispute eviction notices.
California also has some of the strongest tenant protection laws in the country, including rent control measures and restrictions on certain types of evictions.
Renter's insurance is a type of insurance policy that provides coverage to tenants or renters of property against losses or damages to their personal property and liability for accidents that occur on the rented property.
What is the importance of renters insurance?
Renters' insurance typically covers the cost of repairing or replacing your belongings, such as furniture, electronics, and clothing, if they are damaged, destroyed, or stolen due to covered events such as fire, theft, or vandalism.
It may also cover additional living expenses if you are forced to temporarily vacate your rented property due to a covered loss.
In addition, renter's insurance also provides liability protection in case someone is injured on the rented property and sues the tenant for damages. This can include medical expenses, legal fees, and damages awarded in a lawsuit.
Renters insurance may be required. It's important to note that the renter's insurance does not cover the structure of the property itself, as that is the responsibility of the landlord.
Landlord's property insurance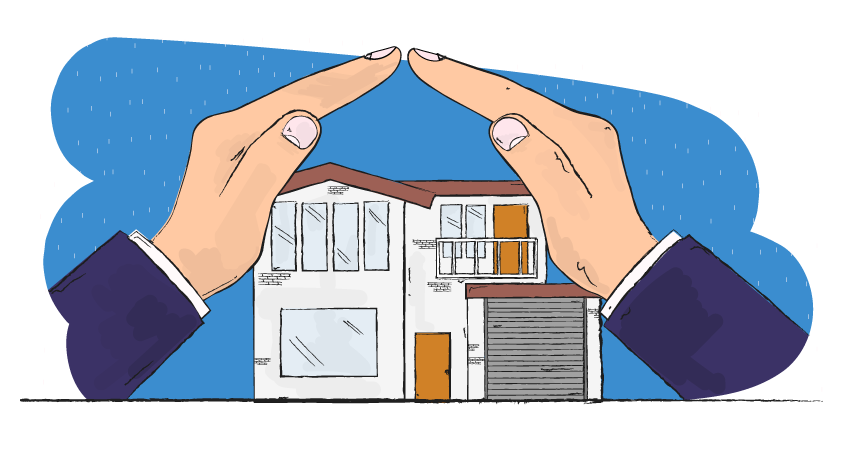 It is a type of insurance policy that is designed to protect rental properties owned by landlords. It typically covers damages to the building structure and any personal property owned by the landlord that is inside the property. This insurance may also provide liability coverage for the landlord in case someone is injured on the property and the landlord is found to be at fault.
Landlords' property insurance can help provide financial protection to landlords from losses due to events like fires, storms, vandalism, theft, and other covered events. It is important to note that a landlord's property insurance typically does not cover the personal belongings of tenants, so tenants should be encouraged to obtain their own renter's insurance policy.
How do landlords handle flood or water damage?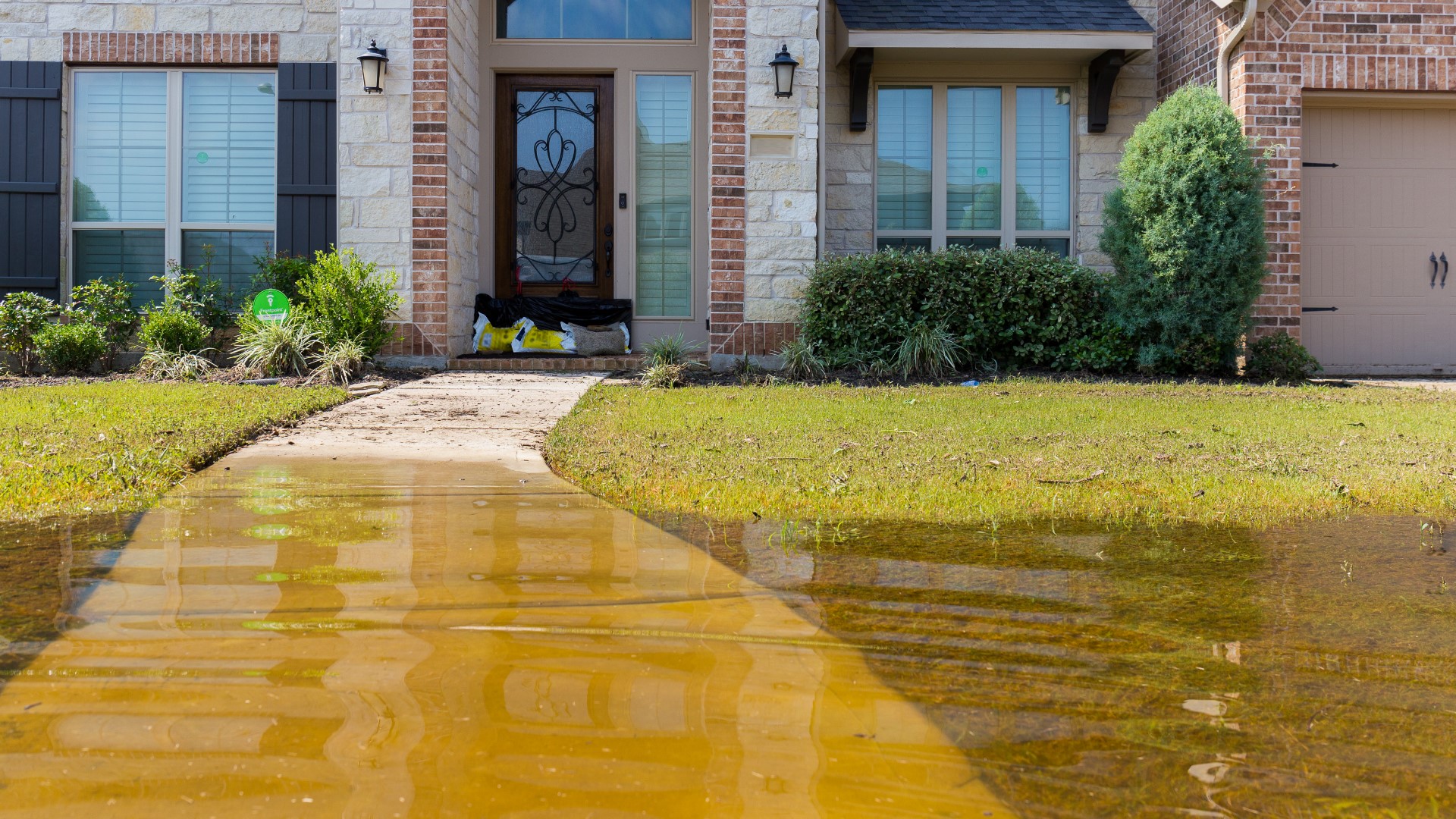 Flood damage refers to damage caused by a flood, which is the overflowing of water onto normally dry land. Floods can be caused by various factors, such as heavy rain, snow melt, hurricanes, and other natural disasters. Flood damage can be extensive and destructive, and can affect not only homes and buildings, but also roads, bridges, and other infrastructure.
Flood damage can include a range of impacts, including structural damage to buildings and homes, damage to personal belongings, and damage to the surrounding land and environment.
Some of the most common types of flood damage include:
Water damage: Floods can cause extensive water damage to homes and buildings, including damage to walls, floors, ceilings, and electrical systems.
Mold growth: Floods can create conditions that are ideal for mold growth, which can cause health problems and further damage to structures and personal property.
Foundation damage: Floods can cause damage to the foundation of homes and buildings, which can lead to structural instability and other issues.
Erosion and landslides: Floods can cause erosion of soil and landslides, which can damage homes and other structures and also pose risks to human safety.
If you are a landlord or thinking about becoming one, it's important to consider obtaining landlord's property insurance to help protect your investment. Be sure to review your policy carefully to understand what it covers and any limitations or exclusions that may apply.
It is the landlord's responsibility to handle all serious repairs and to notify the tenant about any damage, including flooding.
Why is it important to have flood insurance?
Flood insurance is a type of insurance policy that specifically covers damage by floods. It is a separate policy from standard homeowner's insurance and is often required in certain areas that are considered to be high-risk flood zones.
Flood insurance typically covers damage to the physical structure of a building as well as damage to personal property inside the building, up to the policy limits. Flood insurance may also cover certain expenses related to living arrangements if a flood causes the homeowner to temporarily relocate while repairs are made to the home.
It's important to note that not all types of flood damage may be covered by flood insurance. For example, damage caused by a sewer backup or other types of water damage may not be covered under a flood insurance policy. It's important to carefully review your policy and understand the coverage and limitations before buying flood insurance.
Causing substandard conditions affecting
This generally refers to situations where a property owner or landlord has allowed it to fall into a state of disrepair or neglect, which can affect the health and safety of tenants and may even be in violation of local building codes and regulations.
Examples of substandard conditions affecting a property might include:
Water damage or leaks
Mold or mildew growth
Insect or rodent infestations
Structural damage or instability
Lack of working heat or air conditioning
Electrical or plumbing issues
Unsafe or unsanitary living conditions
A major flood is a really big flood that causes a lot of flooding in many places. It can damage buildings and roads, and sometimes people can get hurt or even die. Major floods happen because of different reasons, like when there is a lot of rain, snow melts quickly, there's a big storm in the ocean, or sometimes a mix of these things.
In order to be classified as a major flood, the flood event typically must meet certain criteria, such as a certain level of water depth or a certain area of land affected.

Big floods can really affect communities and cause a lot of damage to houses, businesses, and important things like roads and bridges. They can also be dangerous to people's safety and make them leave their homes.
Personal items and consumer affairs are connected in that consumer affairs generally deals with issues related to the purchase, use, and disposal of consumer goods and services, which often include personal items.
What is the landlord responsible for?
A landlord has several responsibilities related to the property and the tenant's living conditions.
Here are some of the key responsibilities that a landlord is typically responsible for:
What is rent withholding?
It is a legal concept that allows tenants to withhold rent payments if the landlord has failed to meet their legal obligations related to the property. In most cases, rent withholding is only allowed if the landlord has failed to make necessary repairs or has otherwise violated the terms of the lease or local housing codes.
In order to withhold rent, tenants must typically follow certain procedures and give the landlord notice of the issue and a reasonable amount of time to address it. If they fail to make the necessary repairs or address the issue, the tenant may then be allowed to withhold rent payments until the issue is resolved.
It's important to note that rent withholding is generally only allowed in limited circumstances, and tenants should be careful to follow all legal requirements and procedures before withholding rent.
Call or Text our office today for a confidential consultation at (916) 704-3009
Client Reviews
Contact Us Now