California Living Will Forms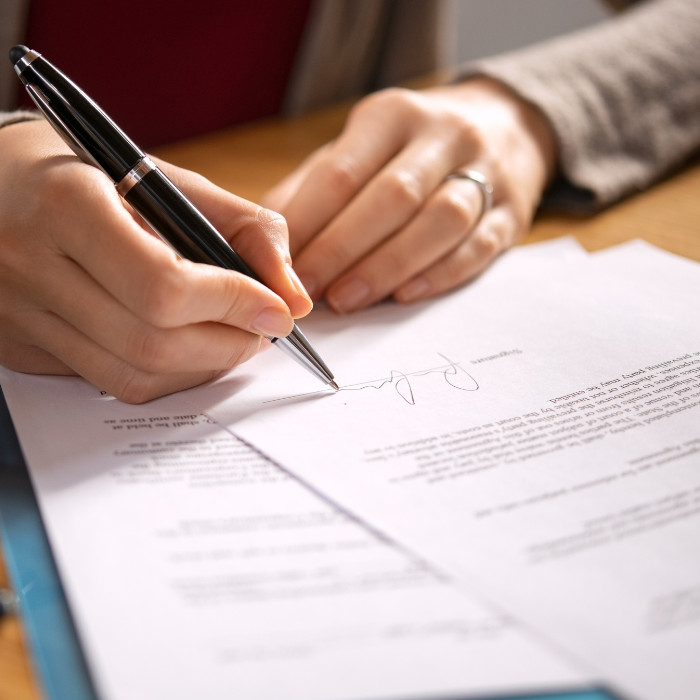 California Living Will Forms Explained
A California Living Will is a legal document that allows an individual to make decisions regarding their end-of-life medical treatment. This document is also known as an Advance Health Care Directive (AHCD). It is a written statement of a person's wishes regarding medical treatment, including life-sustaining procedures, in case they become unable to communicate their preferences.
What Are Ca Living Wills?
In the realm of estate planning and healthcare decisions, one crucial document that Californians should be well-informed about is the living will. This legal instrument allows individuals to express their medical treatment preferences when they are no longer able to communicate their wishes due to incapacitation. In this comprehensive guide, we delve into the intricate details of living wills in California, outlining their significance, creation, legal aspects, and more.
1. The Significance of Living Wills
A living will serves as a critical component of advanced healthcare planning. It empowers individuals to maintain control over their medical care even when they cannot directly communicate with medical professionals. By expressing their preferences beforehand, Californians can ensure that their wishes are respected and followed, sparing their loved ones from making difficult decisions during trying times.
2. Creating a Living Will in California
2.1 Eligibility and Capacity
To create a valid living will in California, an individual must be of sound mind and at least 18 years old. This ensures that the person creating the document fully comprehends the decisions they are making and the potential medical scenarios they are addressing.
2.2 Documenting Preferences
When crafting a living will, individuals should provide clear and detailed instructions about the types of medical treatments they wish to receive or refuse in various situations. This can encompass preferences related to life-sustaining treatments, pain management, organ donation, and more.
2.3 Witness and Notary Requirements
While California law does not mandate notarization, having the living will notarized can add an extra layer of validity to the document. At least one witness is required during the signing of the living will. It's important to note that the witness cannot be a healthcare provider, an operator of a healthcare facility, or someone entitled to inherit any portion of the individual's estate.
3. Legal Validity and Implementation
3.1 Recognition of Living Wills
California law explicitly recognizes living wills and ensures their enforceability, granting individuals the assurance that their medical choices will be respected.
3.2 Medical Circumstances and Triggers
A living will typically come into effect when an individual is diagnosed with a terminal illness, enters a persistent vegetative state, or reaches a point of irreversible unconsciousness. The living will guide healthcare providers when the individual cannot make decisions for themselves.
3.3 Medical Decision Makers
Californians also have the option to appoint a healthcare agent through an Advance Healthcare Directive. This individual is authorized to make medical decisions on the person's behalf, following the instructions laid out in the living will.
4. Regular Review and Updates
A living will should not be a static document. It's recommended to review and update it periodically, especially after major life events such as marriage, divorce, the birth of children, or changes in medical preferences. Staying current ensures that the living will accurately reflect the individual's desires.
5. Access and Sharing of Living Wills
While a living will is a deeply personal document, it's important to share its existence with loved ones and healthcare providers. Providing copies to family members, primary care physicians, and hospitals helps ensure that the document can be accessed promptly when needed.
The California Living Will form can be found on the Ca Courts website: https://www.courts.ca.gov/documents/advance-health-care-directive.pdf
California Living Wills: FAQs
Who can create a Ca Living Will? Any adult (18 years or older) who is of sound mind can create a Ca Living Will.
Can I change or revoke my Ca Living Will? Yes, you can change or revoke your Ca Living Will at any time, as long as you are of sound mind.
What happens if I don't have a Ca Living Will? If you don't have a Ca Living Will and you are unable to make your own medical decisions, your healthcare providers will turn to your family members or closest relatives to make decisions for you.
Benefits Of a Living Will
Creating a California Living Will can provide the following benefits:
Control over end-of-life medical treatment By creating a Ca Living Will, you can ensure that your wishes regarding medical treatment are respected, even if you are unable to communicate them yourself.
Reduction of family conflict A California Living Will can help prevent disagreements among family members regarding end-of-life medical treatment, as your wishes are clearly documented.
Peace of mind Creating a Ca Living Will can provide peace of mind knowing that your wishes regarding medical treatment will be respected.
Conclusion
Creating a California Living Will is an important step in ensuring that your wishes regarding medical treatment are respected, even if you are unable to communicate them yourself. By completing a California Living Will, you can have peace of mind knowing that your wishes will be followed and that your loved ones will be spared the burden of making difficult decisions on your behalf.
Sources:
Client Reviews
Contact Us Now