Immigration Lawyer
Immigration Lawyer : Immigration Law 101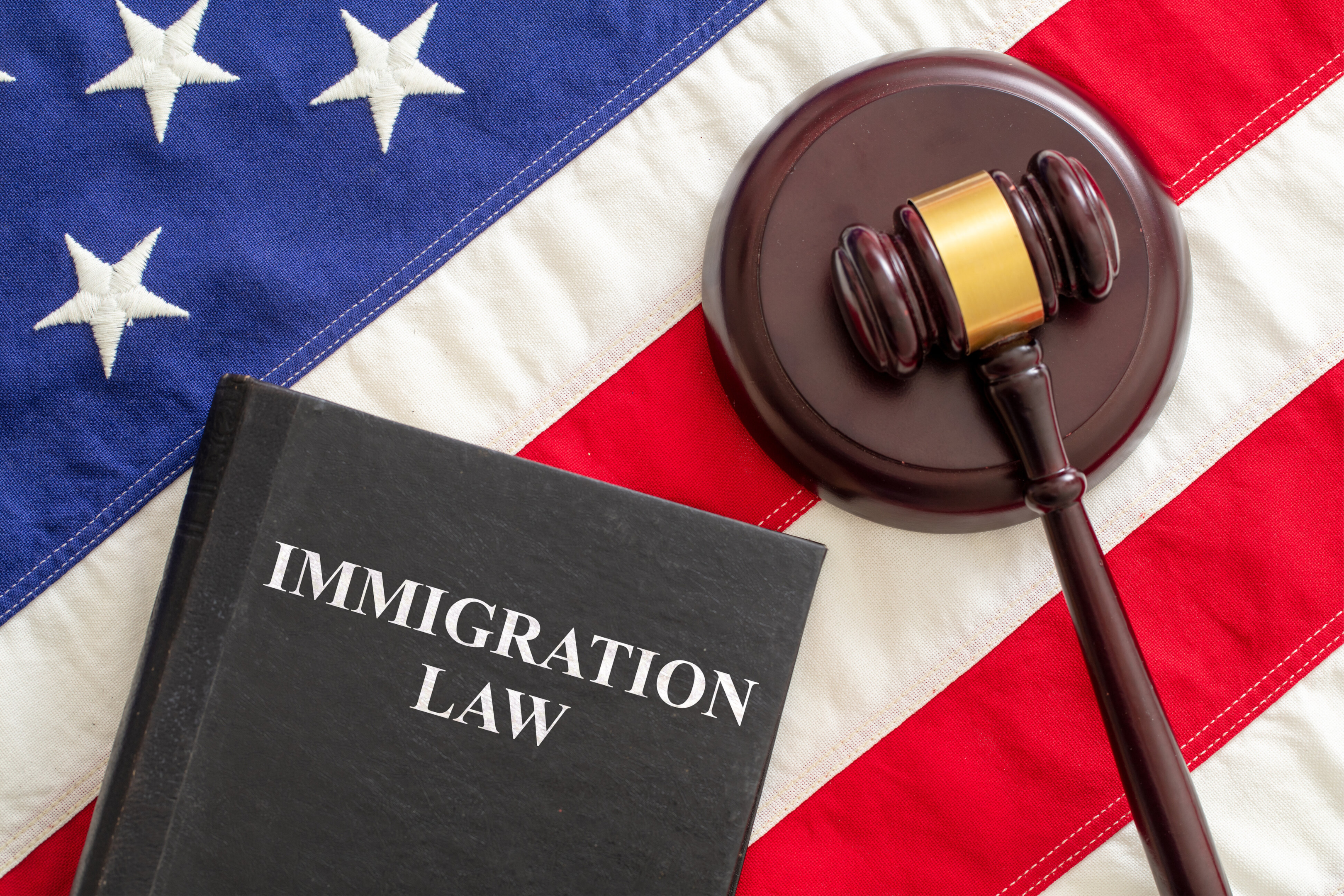 Immigration process | Immigration laws Introduction
Immigration law is the branch of law focused on the rights of foreign nationals to enter, work, study, and live in the United States. Immigration attorneys and law firms advise and represent clients on a wide range of visa, green card, citizenship, and deportation matters governed by U.S. immigration regulations.
With immigration rules and procedures being notoriously complex, securing legal counsel from qualified immigration lawyers is highly recommended when applying for any U.S. visa or immigration status. Attorneys stay up to date on the latest immigration policy changes and legal precedents to best help clients analyze their situations, determine eligibility for various programs, complete applications accurately, and improve chances for approval.
Reliable immigration law firms have experienced immigration attorneys on staff that specialize in the unique legal issues faced by foreign citizens and immigrants in the U.S. Reputable firms are transparent about their lawyers' backgrounds and areas of expertise so potential clients can assess which attorney is the best fit for their particular immigration needs. Established firms have a strong track record of success stories and positive client outcomes.
Those seeking assistance with immigration to the United States can search for highly rated immigration lawyers and law firms in their state or city. Initial consultations are recommended to discuss one's situation, options, and determine the ideal legal strategy. Immigration lawyers can then facilitate applications, communicate with immigration authorities, intervene if issues arise, and increase the likelihood of achieving the client's goals to enter, live, work, study or seek permanent residence in the United States.
Immigration Law Services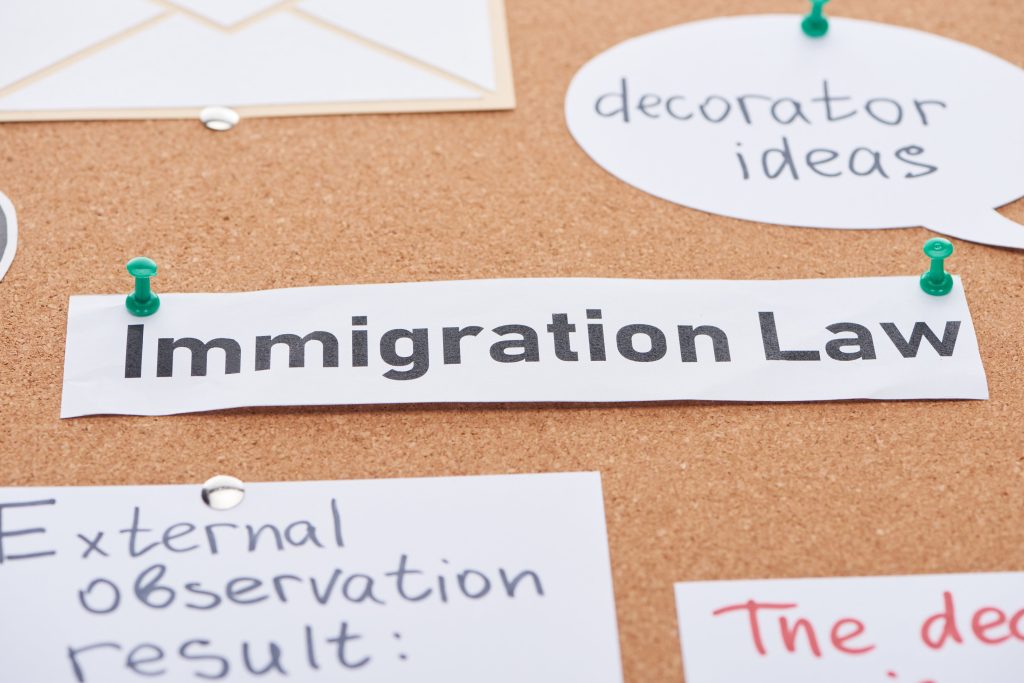 Navigating the immigration system can be complex and stressful. The attorneys at the Law Office of Arrasmith have extensive experience handling all types of immigration cases. We assist both individual and corporate clients with:
Family-based immigration – We help reunite families by handling marriage green cards, fiancé visas, parent/child visas, and more.
Employment-based immigration – We work with employers to secure work visas such as H-1B, L-1, TN, and E visas for highly-skilled foreign workers.
Investment and business immigration – Investors, entrepreneurs, and small business owners can obtain EB-5, E-2, and other visas through our assistance.
Deportation defense – If you are facing removal proceedings, we fiercely defend your rights to fight deportation and remain in the U.S.
Citizenship – We handle naturalization applications and assist with dual citizenship matters.
Asylum/refugee status – Our attorneys can help you apply for and secure asylum or refugee status based on conditions in your home country.
Visa extensions and changes – We file paperwork and represent you in interviews when you need to extend or change your nonimmigrant visa type.
Waivers – If your visa application requires a waiver for issues such as criminal history or past immigration violations, we have experience obtaining necessary waivers.
Appeals – If your application gets denied, we can help file the appeal and represent you before the Board of Immigration Appeals.
Types Of Immigration Law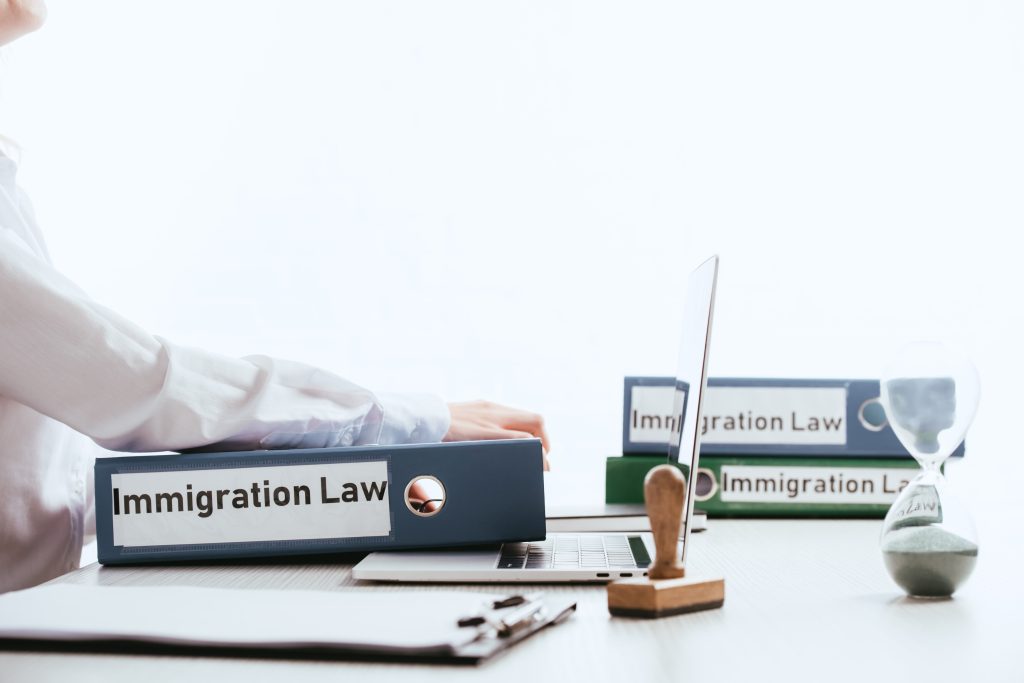 Family-based Immigration
Spouse visas – We handle filing Form I-130 for foreign spouses seeking green cards through marriage to a U.S. citizen or permanent resident.
Fiancé visas – We assist U.S. citizens in bringing their foreign fiancé to the U.S. through the K-1 nonimmigrant visa process.
Parent visas – Form I-130 petitions for lawful permanent resident status for parents of adult U.S. citizens.
Child visas – Obtaining permanent resident status for children under 21 of U.S. citizens and green card holders.
Sibling visas – Helping U.S. citizens sponsor brothers and sisters seeking green cards through the family preference system.
Employment-Based Immigration
H-1B visas – Securing temporary worker status for professionals in specialty occupations like tech, engineering, accounting.
L-1 visas – Intracompany transferee visas for executives, managers and specialized workers of multinational firms.
TN visas – Work authorization for Canadian and Mexican professionals through NAFTA.
E visas – Helping qualified foreign investors, traders and treaty traders obtain E category nonimmigrant visas.
PERM labor certification – Guiding employers through the permanent labor certification process as a prerequisite for employee green cards.
Investment and Business Immigration
EB-5 investor green cards – Advising foreign nationals making substantial investments and creating U.S. jobs through the EB-5 program.
E-2 investor visas – Assisting qualified investors from treaty countries doing substantial business in the U.S.
L-1A visas for foreign company executives – Helping international companies transfer qualified executives to U.S. operations.
EB-2 National Interest Waiver green cards – For foreign entrepreneurs with businesses benefiting the U.S. national interest.
Deportation Defense
Removal hearings – Representing clients in immigration court removal proceedings before a judge.
Cancellation of removal – Applying for discretionary cancellation of removal to waive deportation.
Stays of removal – Seeking emergency stays from immigration courts or federal courts to temporarily halt deportation.
Motions to reopen – Filing a motion to reopen concluded removal proceedings based on new facts.
Citizenship: Nationality law
Naturalization – Filing Form N-400 citizenship application and representing clients in interviews.
Dual citizenship – Advising on maintenance or renouncement of original citizenship after naturalizing.
Citizenship denials – Filing N-336 appeals and representing clients before USCIS if citizenship is denied.
Derivative citizenship – Assisting children of U.S. citizens with obtaining a Certificate of Citizenship.
American Immigration Lawyers Association (AILA):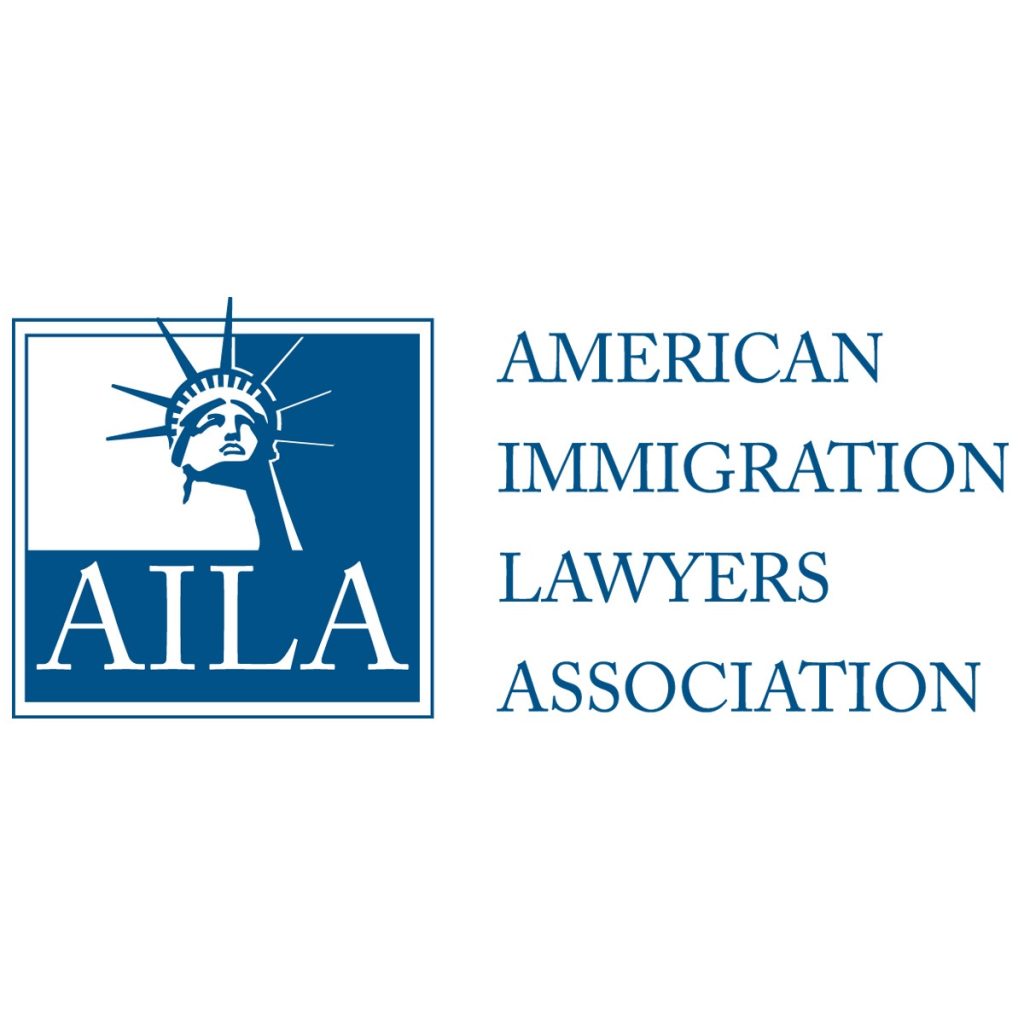 The American Immigration Lawyers Association (AILA) is a national association of over 15,000 attorneys and law professors who practice and teach immigration law. AILA was founded in 1946 and is headquartered in Washington, D.C.
AILA's mission is to promote justice, advocate for fair and reasonable immigration law and policy, advance the quality of immigration legal services, and support the professional development of its members.
Do I Need to Have an Immigration Lawyer?
I get it – lawyers can be expensive, and you may be tempted to try applying on your own. But immigration law is notoriously complex. Having an experienced attorney like those at JLegal increases your chances of approval and prevents delays or denials over small errors. For many visa types, having skilled legal counsel is essential.
Choosing the Best Immigration Lawyer for You
Find someone who specializes in your specific visa or case type. Not all immigration lawyers have expertise in every area. Ask about an attorney's background, success rate with cases like yours, and client reviews. Meet with one or more immigration attorneys before deciding. Make sure you feel comfortable – this is your advocate!
If I Don't Need an Immigration Attorney, Why Hire One?
Even if an attorney isn't strictly required, they have knowledge of the system, forms, and latest policies that you lack. They can ensure accuracy, avoid mistakes, advise you of rights and obligations, and be your representative. Think of them as your guide to navigating the immigration maze.
Ask Friends or Other Contacts for an Immigration Lawyer Referral
People you trust can recommend someone they had a good experience with. Ask detailed questions – why were they satisfied? How was the lawyer's communication style? Did they achieve the desired outcome? Check reviews from multiple clients if possible.
Contact a Lawyer Bar Association
Your state or city bar association can refer you to attorneys based on practice area, experience, disciplinary history, and client satisfaction. They screen lawyers and confirm proper licensing.
How Do You Find a Good Immigration Lawyer?
Research multiple lawyers' qualifications, client reviews, peer recognition, and track records with cases like yours. Narrow down your list and consult with top choices in person – a good rapport is critical. Ask lots of questions to assess expertise. Go with the lawyer who instills the most trust and confidence.
Beware of Non-Lawyers Offering Legal Services
In immigration, only licensed attorneys and accredited representatives can legally provide legal advice. Be skeptical of notarios or consultants charging fees to help with applications. Protect yourself by hiring a legitimate immigration lawyer.
Contact Prospective Immigration Attorneys
Schedule consultations, explain your situation, ask about their experience and past cases. Get fee estimates. Take notes on each lawyer's proposed strategy, mannerisms, communication style – things that provide a sense of their working relationship.
Things To Consider When Choosing an Immigration Attorney
Expertise, experience, client feedback and your gut instinct about which lawyer is the best fit for you. Also important – responsiveness, clear communication, and setting realistic expectations. Price is a consideration but shouldn't be the only factor – this is too important!
What Happens After I Choose My Lawyer?
You'll sign a representation agreement detailing the lawyer's responsibilities and fees. Gather documents they request to prepare your case. Your attorney will update you on the status, explain what to expect next, and generally guide you through the entire immigration process. Don't be afraid to ask questions – they work for you!
Links provided by Claude may not always be valid or up to date. We appreciate your patience as we work to improve link accuracy.
Immigration Benefits
There are many potential immigration benefits available to foreign nationals seeking to enter, live, work, study, invest, or seek permanent residence in the United States. The main types of benefits include visas, green cards, citizenship, asylum, waivers, and employment authorization. An experienced immigration attorney can evaluate your situation and determine what immigration benefits may be available to you.
Permanent Residence
Obtaining a green card for permanent residence in the U.S. opens up a world of opportunities and the ability to live and work indefinitely. There are several paths to permanent resident status, including through family, employment, investment, asylum, or other special categories. An immigration lawyer can guide you through applying for a green card, ensuring you meet eligibility requirements. They can also assist with removal of conditions if you receive a conditional green card.
Immigrant Visas
An immigrant visa essentially permits you to enter the U.S. and obtain permanent resident status. There are several types, including family-based, employment-based, diversity lottery, and special immigrant visas. An immigration attorney will determine the optimal immigrant visa category for your situation and handle the application and supporting documentation. They will also prepare you for the visa interview at the U.S. consulate abroad.
Legal Representation
Navigating the complex U.S. immigration system can be daunting without skilled legal counsel. An immigration lawyer serves as your legal representative, communicating with immigration authorities on your behalf and ensuring applications are error-free. Choose an attorney who specializes in your visa or case type. Legal representation greatly improves visa and green card approval odds.
Foreign Investors
Wealthy foreign investors can obtain permanent green cards through the EB-5 immigrant investor program by investing at least $900,000 into a new U.S. business that creates 10 full-time jobs. There are strict requirements and timelines. An experienced EB-5 immigration lawyer will advise if you qualify and provide legal representation to increase chances of success with your I-526 and I-829 petitions.
Employment Sponsorship
Some work visas and green cards require employer employment sponsorship. Our immigration attorneys work with businesses to prepare employment-based visa petitions like H-1B, L-1, O-1, TN, and E-3. We also represent employees by guiding them through the process to obtain work authorization or permanent residence through employment.
Whether you're seeking to work, study, invest, join family, or make the U.S. your permanent home, we can analyze your situation, determine your options, take care of all paperwork, and increase your chances for approval. Read our reviews to see how we've helped clients just like you.
Don't leave your immigration goals to chance. Contact us today for a consultation and let our expertise work for you. We look forward to helping you or your loved ones come to America!
Client Reviews
Contact Us Now