Divorce Attorney
Choosing the Best Sacramento Divorce Lawyer
Divorce Attorney In Sacramento Ca
In need of a highly skilled and reliable Sacramento divorce lawyer? Look no further! Our team of experienced attorneys is here to assist you in navigating through the complexities of divorce proceedings. With our expertise and unwavering commitment to our clients, we aim to provide top-notch legal representation to ensure the best possible outcome for your case. In this comprehensive guide, we will walk you through the essential factors to consider when selecting a Sacramento divorce lawyer, empowering you to make an informed decision that can positively impact your future.
Understanding the Importance of a Skilled Divorce Lawyer
Divorce is a significant life event that can have far-reaching consequences. Choosing the right divorce lawyer is crucial, as they will be your advocate throughout the entire process. An adept divorce lawyer will not only possess in-depth knowledge of family law but will also have the necessary experience to handle your specific case effectively. By entrusting your legal matters to a skilled professional, you gain peace of mind, knowing that your interests are safeguarded.
Factors to Consider When Selecting a Sacramento Divorce Lawyer
1. Divorce Process Experience and Expertise
When it comes to divorce proceedings, experience matters. Seek out an attorney who specializes in family law and has a proven track record of successfully handling divorce cases. An experienced lawyer will possess a deep understanding of the local court system, enabling them to navigate through the legal intricacies efficiently. Look for an attorney with substantial experience in areas such as child custody, property division, alimony, and other relevant aspects of divorce law.
2. Reputation and Client Testimonials
Research the reputation of the divorce lawyer and law firm you are considering. Online reviews and client testimonials can provide valuable insights into the lawyer's professionalism, communication skills, and overall effectiveness. Look for a lawyer who is known for their dedication to clients and their ability to achieve favorable outcomes.
3. Personal Compatibility and Communication
Divorce proceedings can be emotionally challenging, making it essential to find a lawyer with whom you feel comfortable working. During an initial consultation, assess the lawyer's communication style, empathy, and ability to understand your unique situation. A lawyer who listens attentively and communicates clearly will help you feel supported and informed throughout the process.
4. Availability and Responsiveness
Divorce cases often require prompt action and timely responses. Ensure that the lawyer you choose has the bandwidth to handle your case effectively. Inquire about their availability for consultations, updates, and any emergencies that may arise. A lawyer who promptly responds to your queries and keeps you informed will help alleviate stress during an already difficult time.
5. Fee Structure and Affordability
Discuss the lawyer's fee structure during the initial consultation to ensure transparency and avoid any unexpected financial burdens. Some lawyers offer a flat fee, while others may charge on an hourly basis. Choose an attorney whose fees align with your budget and whom you believe offers the best value for the services provided.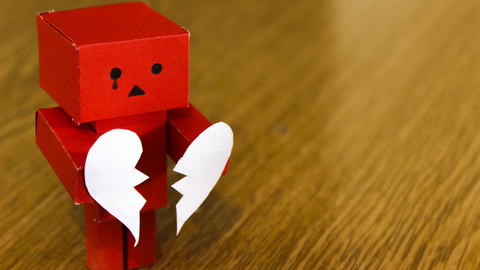 Conclusion
Choosing the right Sacramento divorce lawyer is a critical step toward achieving a favorable outcome in your divorce proceedings. By considering the factors mentioned in this comprehensive guide, you can make an informed decision that aligns with your unique needs and circumstances. Remember, a skilled divorce lawyer will not only guide you through the legal complexities but also provide invaluable support during this challenging time. Reach out to our team of experienced attorneys today, and let us help you navigate the path toward a brighter future.
Client Reviews
Contact Us Now