Landlord-Tenant Attorney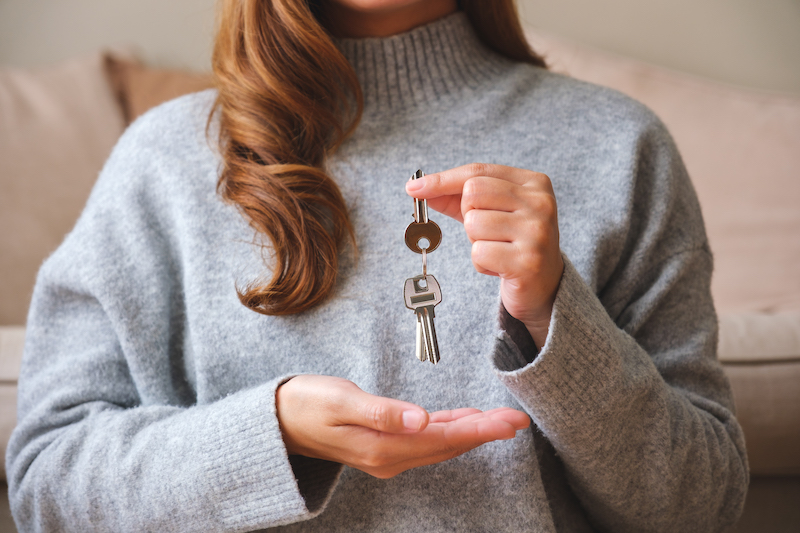 Landlord-Tenant Attorney in California
California landlord-tenant law is a complicated area of law. It involves not only state laws but federal laws, county laws, and city ordinances as well. As such, it is essential to have a qualified California attorney help you navigate through these complicated legal waters.
California Landlord-Tenant Law
California landlord-tenant law involves–as the name suggests–tenants and landlords. Each party has its own interests, and unfortunately, sometimes these interests are at odds with each other.
As a tenant in California, it's essential to be aware of your rights and responsibilities under the law. As a landlord, it is equally essential to be mindful of your rights and responsibilities under the law.
California's most important tenant rights and protections
Landlord-tenant law governs the relationship between landlords and tenants. It is designed to protect both parties' rights and ensure that the tenant has a safe and habitable place to live.
The law covers many topics, including leasing, rent amount and payment, security deposits, repair and maintenance obligations, evictions, and more. 
It is important to note that Tenants have various rights under California law. Tenants have the right to live in safe, habitable rental units. This includes the right to a team free from dangerous conditions, such as mold, lead paint, and asbestos. If your rental unit is not safe or habitable, you can file a complaint with your local code enforcement agency.
As a landlord, you must abide by all federal, state, and local laws concerning hazards.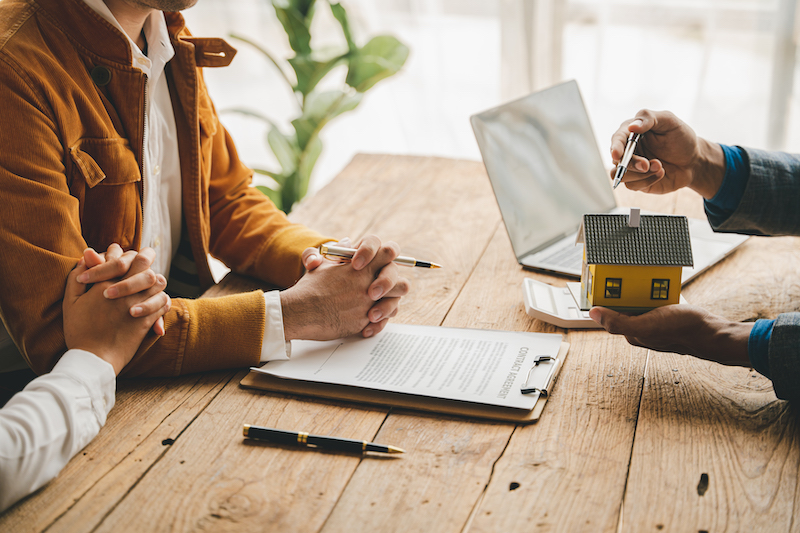 Tenants also have the right to sue the landlord for retaliation if they are evicted or otherwise mistreated for exercising their legal rights. See California Civil Code Section 1942.5. Tenants can withhold rent for failure to provide essential services like heat, water, or electricity. They also have a right to repair and deduct rent. See Civil Code Section 1942. 
By understanding landlord-tenant law, both parties can help avoid disputes and protect their rights.
California Security Deposit Law
Security deposits are regulated under California Civil Code 1950.5. Landlords can charge up to 2 months rent for an unfurnished unit and 3 months for a furnished unit. The deposit must be returned within 21 days of the tenant moving out. The landlord can deduct for unpaid rent, cleaning, repairs, etc. but must provide an itemized statement. Disputes often arise over deposit withholdings.
California Eviction Law
The process for evicting a tenant in California is strictly regulated. Landlords must provide written notice before starting the eviction process. This includes a 3-day notice to pay rent or quit. If the tenant fails to comply, an unlawful detainer lawsuit can be filed. Tenants have a right to appear in court and contest the eviction. Self-help evictions like changing the locks are illegal.
Rent Control in California
Some cities in California have rent control laws capping how much landlords can increase rent each year. This includes cities like Los Angeles, San Francisco, Oakland, Berkeley, and San Jose. Rent control provides tenant protection against excessive rent hikes. Landlords must follow the allowable annual adjustments in rent-controlled jurisdictions.
California Bed Bug Disclosure
A new California law requires that landlords provide tenants with information about bed bugs in the rental property. This includes prior infestations and preventative measures taken. The bed bug disclosure must be provided to renters upon signing the lease. Failure to comply could result in landlord liability.
California Smoke-Free Housing Laws
Many rental properties are now required to be entirely smoke-free under California law. Landlords must disclose the policy in the lease agreement. Smoking indoors is prohibited. Failure to comply can warrant fines and eviction. Exemptions exist in some affordable housing.
California FAQs on Landlord-Tenant Law
What are a tenant's rights in California?
Major rights include habitability, retaliation protections, withholding rent, repair and deduction, privacy, due process for evictions, and security deposits. Discrimination is illegal. Local rent control laws may provide additional tenant rights.
How much notice is required to terminate a lease in California?
30-day written notice is required for month-to-month tenants. A 60-day notice is required for tenants who have lived in over a year in the unit. Different notice rules apply for tenants committing lease violations.
Can a landlord enter a rental unit without permission in California?
No, a landlord must provide reasonable advance notice, normally 24 hours minimum. Entry is only allowed for necessary reasons like repairs or showings. Tenants can deny entry for lack of proper notice.
What deductions can a landlord take from a security deposit in California?
Allowable deductions include unpaid rent, damage beyond normal wear and tear, cleaning costs if necessary, and any other tenant obligations under the lease. Landlords cannot take deductions for normal wear and tear.
Can a landlord increase rent any amount in California?
If the property is not under local rent control, rents can be increased by any amount with proper advance notice, typically 60 days. However excessive increases could prompt the tenant to move out.
As you can see, California landlord-tenant law provides important protections and responsibilities for both tenants and landlords. Understanding your rights and obligations is key to avoiding disputes. Consult an attorney if you need help navigating this complex area of law.
The Federal Fair Housing Act:
The federal Fair Housing Act (FHA) is a key law that applies to rental housing in California. Enacted in 1968, the FHA prohibits discrimination based on race, color, national origin, religion, sex, familial status, and disability when renting or selling housing. Under the FHA, California landlords cannot refuse to rent to tenants, set different terms or conditions, or deny services because of protected characteristics. Harassment or intimidation of tenants is also prohibited under federal fair housing laws. The FHA provides important protections for tenants against discrimination in addition to California's fair housing rules. All landlords leasing property should understand their duties and responsibilities under both federal and state fair housing laws
Overview of California Eviction Laws and Procedures
Evicting a tenant in California is a legally complex process that must follow strict procedures. Here is a summary of key California eviction laws that landlords and tenants should understand:
Proper Notice Requirements
Before starting eviction proceedings, landlords must provide tenants with proper written notice:
3-day notice to pay rent or quit
3-day notice to correct lease violation or quit
30-day or 60-day notice to terminate tenancy
The notice must state valid legal grounds and allow time to correct or vacate.
Unlawful Detainer Lawsuit
If the tenant fails to comply with a notice to pay or quit, the landlord's next step is filing an unlawful detainer lawsuit. This must be done in Superior Court in the county where the rental property is located.
The court summons the tenant to appear and defend against the eviction. The tenant can fight the eviction case if grounds are disputed.
Conducting an Eviction Trial
If the tenant contests the eviction, a court or jury trial will be held. Both parties present evidence and testimony related to the eviction grounds.
If the landlord wins, the tenant will be ordered to vacate. The sheriff can forcibly remove the tenant if they do not leave voluntarily.
Restrictions on Landlords
Landlords cannot take matters into their own hands through lockouts or shutting off utilities. They must use the legal eviction process. Self-help evictions can expose landlords to substantial liability.
Understanding California eviction laws ensures landlords and tenants follow proper protocols. Legal guidance is recommended when navigating eviction cases.
Impact of Local Rent Control Ordinances in California
In addition to statewide landlord-tenant laws, local rent control ordinances play a major role in regulating rental housing in some California cities. Here is an overview of how local rent control impacts tenants and landlords:
Rent Increase Restrictions
Cities with rent control limit how much a landlord can raise rent each year. For example, annual rent hikes may be capped at 5% or tied to inflation. This provides tenant stability.
Just Cause Eviction
Landlords in rent control cities may only evict for "just cause" such as nonpayment of rent or lease violations. Evictions are restricted.
Relocation Assistance
When a landlord does have just cause to evict in a rent-controlled city, they are often required to pay the displaced tenant relocation assistance.
Rent Adjustment Boards
Many rent-controlled cities have rent boards that handle disputes over allowable rent increases and evictions. Landlords and tenants can file petitions.
Exemptions
Some properties like single-family homes or new construction may be exempt from rent control ordinances. Additionally, state-wide exemptions exist.
Checking local tenant protections is essential for landlords operating rental housing in cities with rent control. The rules impact landlord-tenant relations.
This is just a brief overview of some of California's most crucial tenant rights. Contact our office today for more information or a confidential consultation! Call or text us today at (916) 704-3009.
Client Reviews
Contact Us Now