Eviction FAQs
We have all seen the horror stories on TV: a "tenant" who quickly becomes a squatter and turns into a nightmare by not paying rent, not abiding by the house rules, and refusing to leave. These unfortunate situations oftentimes cause extreme hardship on the landlord. Even worst, oftentimes these horrible tenants damage the house, disrespect the property owner, harass other tenants or neighbors, stop paying the rent, and refuse to respond or cooperate. 
Below is an FAQ on some best practices to deal with these types of situations.
1. How to Evict a Tenant in Sacramento
You can evict a tenant in Sacramento by following the proper legal process. Depending on the reason for the eviction and the duration of the tenancy, you would serve the tenant a 3-day, 30-day, or 60-day notice. If the tenant does not comply with the notice, you can file an eviction lawsuit.
2. How to Start the Eviction Process
The best way is to start by contacting an experienced Sacramento eviction attorney. James L. Arrasmith is experienced at handling landlord-tenant cases, and he can help you navigate the eviction process. Call or text us today at (916) 704-3009.
3. What Is a 3-Day Notice to Pay Rent or Quit
A 3-day notice to quit is a notice that is given to the tenant that states they have three days to pay rent or move out. If the tenant does not pay rent or move out, you can then file an eviction lawsuit.
4. How Do I Serve the 3-Day Notice to Quit
The best way to serve the notice is by personal service. If that doesn't work, you can place the notice in a conspicuous area on the premises (typically the front door) and then mail a copy of the notice to all tenants.
5. Can I Recover Attorney's Fees
Depending on your lease agreement, may be able to recover attorney's fees if you win the eviction lawsuit.
Sacramento Unlawful Detainer Process
Sacramento is a city that has seen an influx of new residents in recent years. With the population boom, Sacramento has also seen an uptick in the number of eviction cases. The eviction process in Sacramento is handled through the Sacramento Superior Court, unlawful detainer division, and can be a lengthy and complicated process. Attorney James L Arrasmith is an experienced Sacramento eviction attorney and can help to streamline the process for you. If you are facing eviction in Sacramento, contact Attorney James L Arrasmith to get started on your case today. Call or text (916) 704-3009.
Client Reviews
Contact Us Now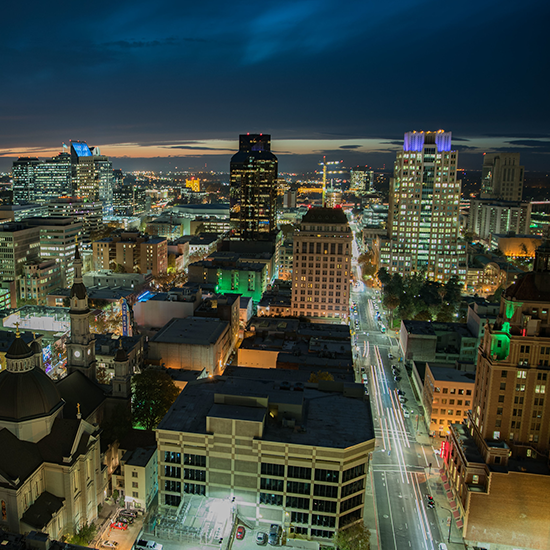 Free Consultation (916) 704-3009