Divorce or Legal Separation? Which One is Right for Me?
How to Legally Separate in California
You've decided to take action in your marriage because it isn't working out as you'd hoped.
Ultimately, you have two legal recourses: judicial separation or divorce. The main difference is in the permanence of your decision. When you separate legally, you can live and act as separate individuals but can join back together as a married couple. However, after your divorce, your decision to end the marriage is final and you're officially single. Let's take a look at other key differences between the two options.
Legal Separation Process
How do I become legally separated from my spouse?
California is one of the states that allow married couples to legally split. A judicial separation is an official court order from the state where you and your partner live apart and carry on your lives separately. This option allows you to create financial boundaries, determine who is responsible for assets and debts, and detail guardianship and support rules, without the permanence of divorce.
Reasons to Choose Separation Over Divorce
Legal separation is a state order issued by which you are separated from one another and have separate lives. This option gives you legal protections by defining financial limits and responsibilities, establishing assets and debts, and guardianship and child support rules without recurrent divorce.
You may choose to ask a judge for judicial separation status as opposed to a divorce for the following reasons:
You aren't sure about completely dissolving your marriage but want to live apart
You aren't sure about completely dissolving your marriage but want to clearly define financial, rental dwelling, and co-parenting matters
Your religious observance prohibits divorce
Your personal views or beliefs rule out divorce as an option
You want to retain certain benefits of marriage, such as

Staying on your spouse's health insurance plan
Receiving tax benefits
Receiving government benefits (e.g. public assistance)

You have not met the residency requirements to file for divorce (see below "California Requirements") but want to start the process of legally separating
To ensure your rights are protected and your goals are met, you can work with an attorney to thoroughly review your case and present it to the judge in court.
Legal Separation in California
To file for judicial separation in California, either you or your partner must be a legal resident in the State. You must also provide a reason for why you are choosing to separate. Because California is a "no-fault" state, you actually don't need a specific reason to point out what your partner did wrong (i.e. irreconcilable differences). The separation takes effect immediately after filing with the courts.
Getting a Divorce in California
What is the Divorce process?
A divorce, or "dissolution of marriage" is a permanent end to your marriage. You become legally single and are allowed to remarry if you choose. Generally speaking, you can choose to litigate or mediate your divorce, so you should read about the major differences and benefits of each method. Similar to a judicial separation, you come to an agreement or ask a judge to order how money, assets, debts, custody, and support are handled.
Reasons to Choose Divorce Over Separation
Though the judicial separation process goes through many of the same motions as divorce, the key difference is that divorce is the final end to your marriage. This means you would be legally separated and could remarry. Remember, this means you cannot use your spouse's health care plan or file joint tax returns.
Legal separation can be used as a trial if you aren't sure about completely dissolving your marriage and forgoing the benefits associated with it. Divorce is an option to cut legal ties and your involvement in joint financial matters or programs afforded to married couples.
Once again, the most efficient and comprehensive way to achieve your goals in a divorce is to work with an attorney. In the case of a divorce, a divorce consultant is often the most flexible and cost-effective choice that help you through this challenging time.
California Requirements for Divorce
California has time-bound restrictions before filing for divorce. Either you or your spouse must have lived in California for the last 6 months. In addition, the same person must have lived in the filing county for the last 3 months. If you or your partner do not meet these California residency requirements, you can opt for a judicial dissociation, and then file for divorce after the appropriate amount of time has passed.
Requirement exception for same-sex marriages
One exception to the residency rule is with regard to same-sex couples. If you originally got married in California, but currently live in a state that will not allow you to dissolve your marriage, you can still apply for divorce in California. However, this may complicate other issues like money, rental dwelling, support, or your children, so feel free to consult with us, as we have experienced over a decade of handling complex same-sex divorce cases.
Next Steps
Both judicial dissociation and divorce have their advantages, so their nuances are important to recognize and understand when making this major life choice. Before you make a decision, keep in mind these two mantras:
You can have an amicable dissociation or a peaceful divorce, so you don't have to be emotionally and financially drained from this process.
Write down your goals for your life during these times. You still have the ability to make strides in a positive direction, no matter whether you are separating or ending your marriage.
If you have questions or want a  deeper understanding of the dissociation or divorce procedure, ask us—we'd be happy to help. Consider us a compassionate and friendly resource for you during this emotional time.
Frequently Asked Questions
Q: How much does it cost to legally separate in California?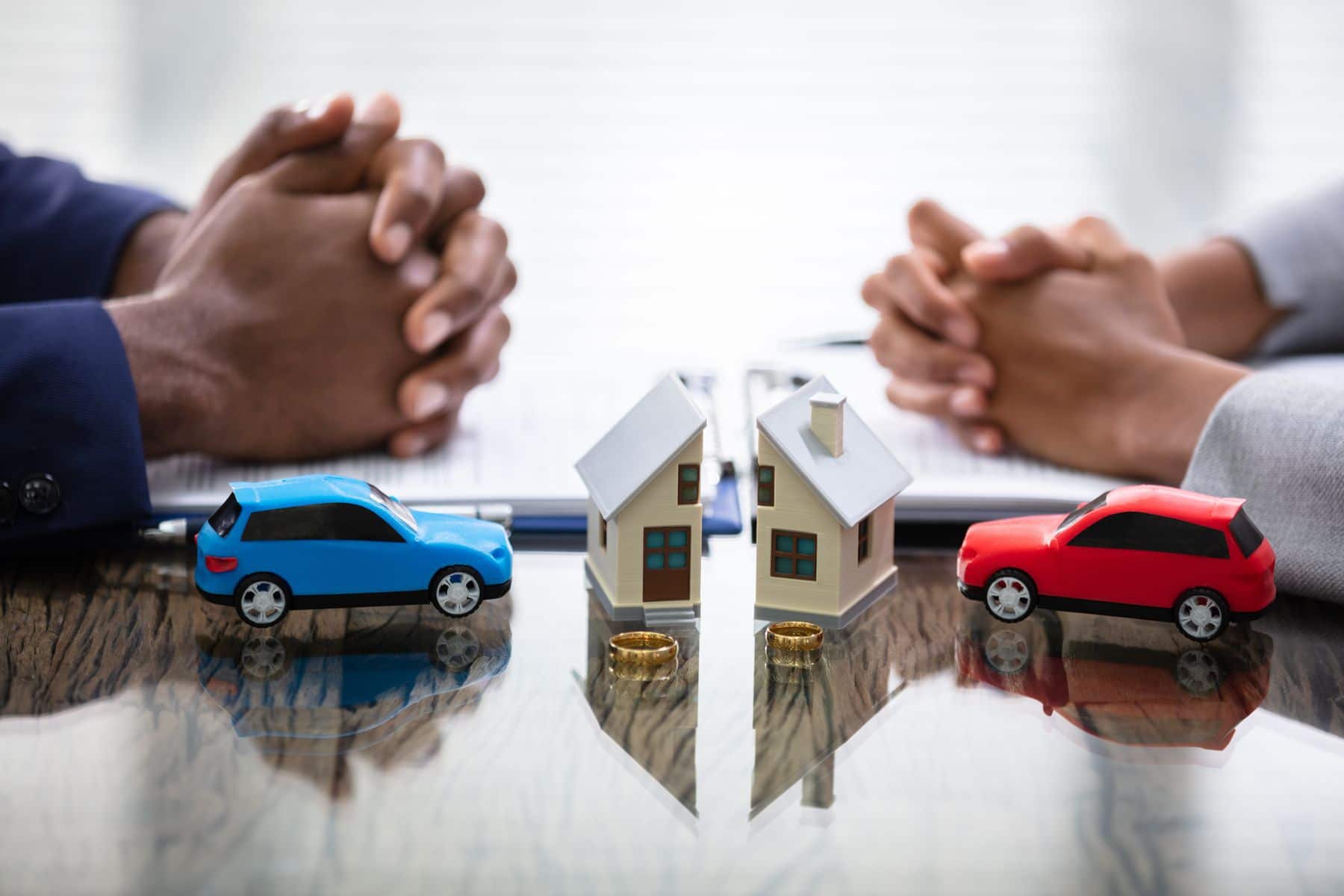 Legal dissociation typically starts around $400 but can vary between the California counties. For specific numbers, contact an attorney or your local family law courthouse. Many matters are treated in the divorce procedure as a matter of equal importance, including the assets and liabilities.
Q: How long does it take to legally split in California?
A: Unlike divorce, legal separations in California are not subject to residency and are immediate. A divorce may be concluded prior to the minimum period if it is less than 6 months and no termination date has been specified.
Q: Why would you get a legal separation instead of a divorce in California?
A: Legal separation has pros and cons. It gives the right time to decide whether a divorce is needed. The legal dissociation procedure is typically faster and costs less than the divorce. A legal dissociation establishes guardianship and divides assets and liabilities.
Legal Separation
Legal separation is a legal procedure in which a couple chooses to live separately while remaining married. It provides some benefits for couples who are considering divorce but are not ready to finalize the dissolution of their marriage. Some potential benefits of legal dissociation include:
Time to reassess the marriage: The legal dissociation procedure allows couples to take time apart to reassess their relationship and determine whether they want to continue working on their matrimony or file for divorce.
Retention of certain legal benefits: Legal separation allows couples to retain certain legal benefits of marriage, such as access to health insurance coverage or social security benefits while living separately.
Division of rental dwelling and assets: During a legal dissociation, couples can decide on the division of their rental dwelling and assets, which can help streamline the divorce procedure if they decide to move forward with a divorce.
Protection of personal and financial interests: Legal separation status can provide legal protection for each spouse's personal and financial interests, such as by establishing guidelines for guardianship and support, spousal support, and property division.
Religious or personal reasons: For some couples, legal separation may be a preferred option to divorce due to religious or personal beliefs that oppose divorce.
It's important to note that the specific benefits of legal separation can vary depending on the laws of the jurisdiction in which the couple resides, as well as the terms of their legal separation contract. Consulting with a qualified family law attorney can help couples better understand the benefits and drawbacks of legal separation in their particular circumstances.
Client Reviews
Contact Us Now