Employment Attorney Sacramento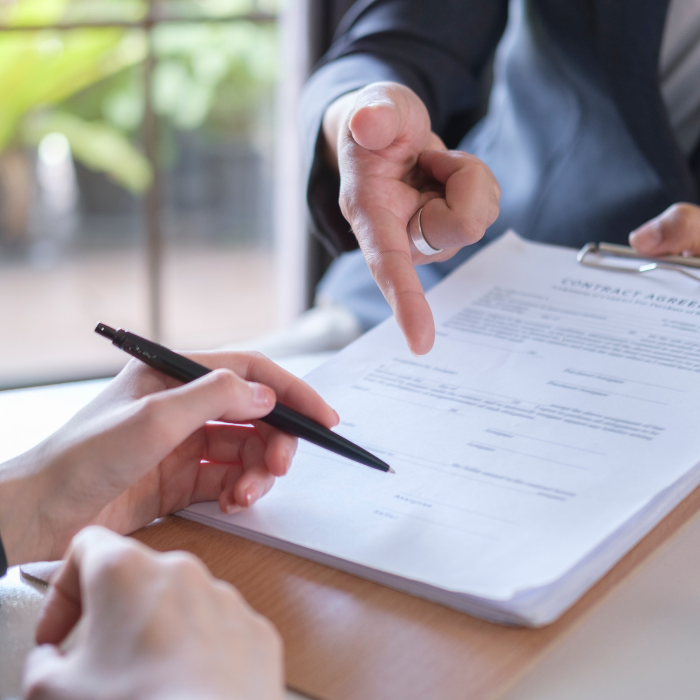 Understanding Employment Law
Employment law is a vast area that covers various aspects of the employer-employee relationship. It includes federal and state laws, as well as local ordinances in Sacramento. Some of the key areas of employment law are:
Wage and hour laws
Discrimination and harassment
Wrongful termination
Workers' compensation
Family and medical leave
Types of Employment Disputes
There are several types of employment disputes that can arise, including:
Discrimination: Treating employees unfairly based on race, color, religion, sex, national origin, age, disability, or genetic information.
Harassment: Creating a hostile work environment through offensive or unwelcome conduct.
Retaliation: Punishing employees for asserting their rights under employment laws.
Wrongful termination: Firing an employee for an illegal reason or in violation of a contract.
Wage and hour violations: Failing to pay minimum wage, overtime, or provide proper meal and rest breaks.
When to Hire an Employment Attorney
How do you know if it's time to seek legal advice? Here are some situations where hiring an employment attorney might be necessary:
You're facing a complex legal issue that requires specialized knowledge.
You believe your employer has violated your rights and you need guidance on your options.
You're involved in a dispute that has the potential to escalate into a lawsuit.
You want to negotiate a settlement with your employer but don't know where to start.
Choosing the Right Employment Attorney
Finding the right employment attorney in Sacramento is crucial. Consider the following tips:
Experience: Look for an attorney with experience handling cases similar to yours.
Reputation: Research online reviews and ask for referrals from friends or family.
Communication: Choose an attorney who is easy to communicate with and responsive to your needs.
Fees: Understand the fee structure and make sure it fits your budget.
The Importance of Confidentiality
Confidentiality is a critical aspect of the attorney-client relationship. Your employment attorney should maintain the privacy of the information you share with them. Make sure to discuss confidentiality during your initial consultation and establish a clear understanding of what information will remain private.
Preparing for Your First Meeting
To make the most of your first meeting with an employment attorney, follow these steps:
Gather documentation: Collect relevant documents, such as employment contracts, pay stubs, and any correspondence with your employer.
Prepare a timeline: Create a chronological overview of events related to your dispute.
List your concerns: Write down your questions and concerns to ensure you cover all important points.
Be honest: Be transparent about your situation, as this will help your attorney provide the best advice.
The Legal Process
The legal process may vary depending on your specific employment dispute. Generally, the steps include:
Investigation: Your attorney will gather evidence and evaluate the merits of your case.
Filing a claim: If necessary, your attorney will file a claim with the appropriate agency, such as the Equal Employment Opportunity Commission (EEOC) or the California Department of Fair Employment and Housing (DFEH).
Mediation: You may participate in a mediation process to try to resolve the dispute outside of court.
Litigation: If the dispute cannot be resolved through mediation, your attorney will represent you in court.
Settlement Negotiations
Many employment disputes are resolved through settlement negotiations. Your attorney will negotiate on your behalf, keeping your best interests in mind. They will work to reach a fair and reasonable agreement with your employer, which may include monetary compensation or other terms.
Trial and Appeals
If your case goes to trial, your employment attorney will represent you in court, presenting evidence and arguing on your behalf. If the outcome of the trial is not favorable, you may have the option to appeal the decision. Your attorney will guide you through the appeals process and help you determine the best course of action.
Understanding Legal Fees
Legal fees can vary depending on the complexity of your case and the attorney's experience. Before hiring an attorney, discuss their fee structure and ensure you understand the costs involved. Some common fee structures include:
Hourly rate: The attorney charges for each hour of work.
Contingency fee: The attorney receives a percentage of the settlement or award if you win the case.
Retainer: You pay an upfront fee, and the attorney deducts their hourly rate from this amount as they work on your case.
Frequently Asked Questions
Q1: Can I handle my employment dispute without an attorney?
While you may be able to handle some employment disputes on your own, it's often in your best interest to consult with an attorney who can provide guidance and expertise.
Q2: How long does an employment dispute take to resolve?
The duration of an employment dispute can vary widely, depending on the complexity of the case and the willingness of both parties to reach a resolution. It may take anywhere from a few months to several years.
Q3: What should I do if I think my employer is retaliating against me for asserting my rights?
Document any incidents of retaliation and consult with an employment attorney to discuss your legal options.
Q4: Can I sue my employer for a hostile work environment?**
Yes, if you are experiencing a hostile work environment due to discrimination or harassment based on protected characteristics, you may have grounds to sue your employer. An employment attorney can help you assess your case and determine the best course of action.
Q5: Do I need to exhaust administrative remedies before filing a lawsuit?
In many cases, you will need to file a claim with the appropriate government agency, such as the EEOC or DFEH, before pursuing a lawsuit. An employment attorney can guide you through this process and ensure you meet all necessary requirements.
Focus Keywords: Employment Attorney Sacramento Guide
SEO Title: Employment Attorney Sacramento: Your Ultimate Guide to Protecting Your Rights
Slug: employment-attorney-Sacramento-guide
Meta Description: Discover the ultimate guide to finding and working with an Employment Attorney in Sacramento. Learn about employment law, types of disputes, and how to protect your rights.
Alt text image: Employment attorney in Sacramento explaining legal rights to a client.
Call or Text our office today for a confidential consultation at (916) 704-3009
As an attorney serving the Sacramento metropolitan area, you have the opportunity to provide your legal expertise to a diverse range of cities in California. This bustling region encompasses cities such as Elk Grove, Roseville, Folsom, Davis, Citrus Heights, Rancho Cordova, Rocklin, West Sacramento, Woodland, and Auburn. Each of these cities has its own unique characteristics and legal needs, presenting you with a wide array of clients and cases. Whether it's handling business matters, estate planning, real estate transactions, or personal injury cases, your services are essential in assisting individuals and businesses throughout the Sacramento metropolitan area. With your legal knowledge and experience, you can make a significant impact on the lives of those residing in these vibrant communities.
Client Reviews
Contact Us Now