Key Reasons to Get a TRO in California | Restraining Order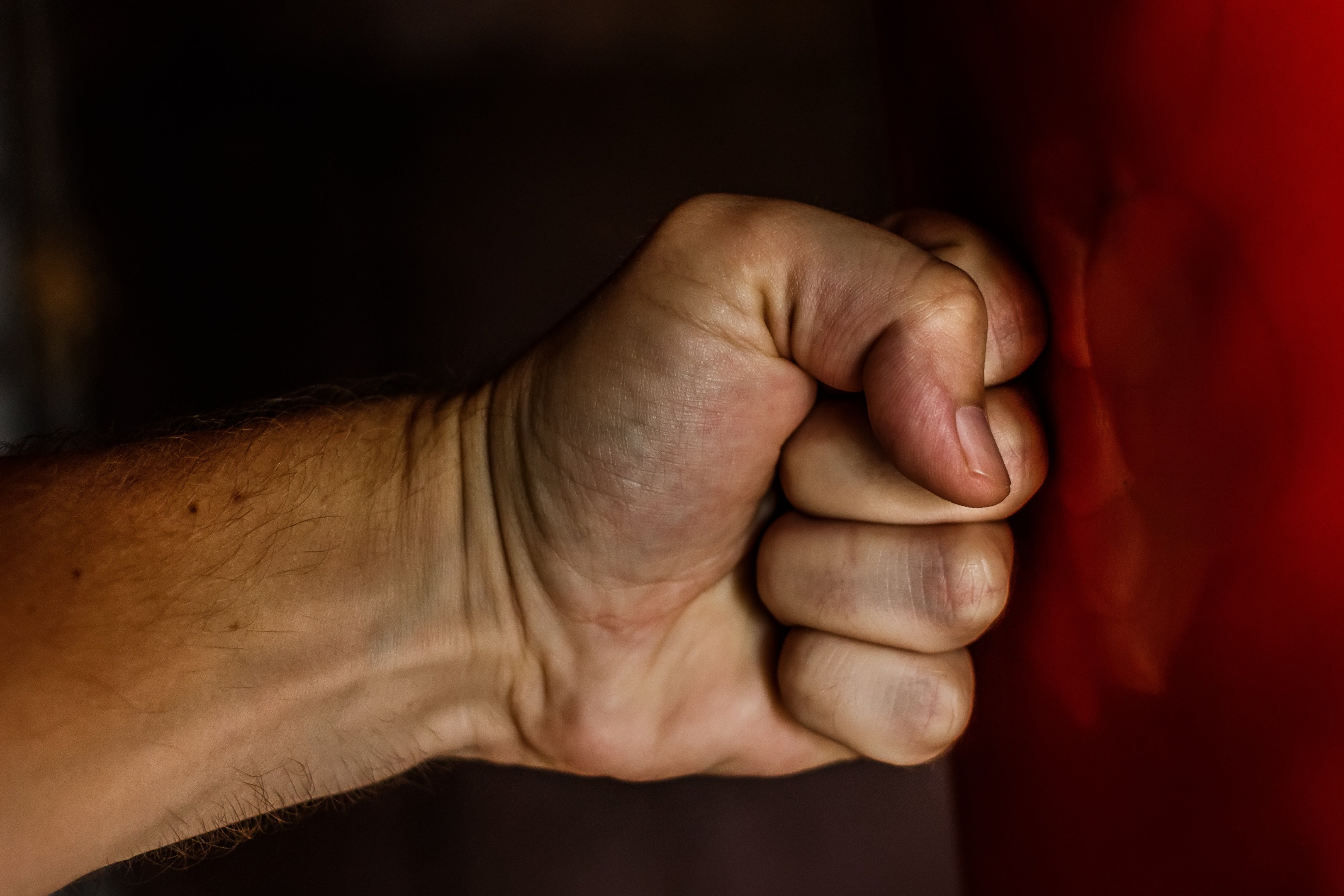 ·       Immediately stop threatening, violent, or harassing conduct.
·       Protection from physical, emotional, financial, or other abuse.
·       Prevent contact or require the accused to keep their distance from you.
·       Prohibit the person from having guns or firearms.
·       Allow police to intervene and enforce the court order.
·       Set restrictions on behavior that the person must legally follow.
·       Create consequences like fines or jail time if the order is violated.
TROs provide urgent protective measures, so victims do not have to remain in dangerous situations while their case navigates the legal system. Having a valid court order mandating no contact or abuse can also help victims feel more empowered and safer.
Who Can File for California Restraining Orders?
Be Safe
When it comes to your safety and well-being, there's no room for hesitation. Filing for a restraining order is a powerful tool to ensure that you and your loved ones can live without fear. It sends a clear message that your safety matters, and you deserve to be protected from harm.
Once you've filed for a restraining order, the court will take your request seriously. They'll review the information you provide and make a decision based on the evidence you present. If the court grants the restraining order, it's legally binding, and the person causing you harm will be ordered to stay away from you and cease any threatening or harassing behavior.
Don't Go It Alone
Remember, you don't have to navigate this process alone. Seek support from friends, family, or organizations that specialize in helping individuals facing similar situations. They can provide emotional support and valuable guidance throughout the process.
In times of distress, it's essential to know that there are resources and legal measures in place to protect you. Filing for a restraining order is an act of courage and self-care. It's about taking control of your life and refusing to let fear dictate your actions. By seeking a restraining order, you're reclaiming your right to safety, peace, and a future free from intimidation.
So, if you're in a situation where you need protection, don't hesitate. Reach out to the court, talk to professionals who can assist you, and take that brave step towards a safer, brighter tomorrow. Your safety is paramount, and the law is here to support you every step of the way.
California Protection Orders Restrain Individuals From:
In California, restraining orders are approved in a court hearing. They serve as a robust shield against various forms of harm and harassment. These legal protections are designed to ensure your safety and peace of mind when you find yourself in distressing situations. They offer safeguards from a range of harmful behaviors, making it clear that your well-being matters.
1. Domestic Violence: One of the primary purposes of restraining orders in California is to protect victims of domestic violence. If you are facing physical, emotional, or psychological abuse from a spouse, partner, or family member, a restraining order can legally mandate the abuser to stay away from you and cease all forms of violence.
2. Stalking: Restraining orders are instrumental in cases of stalking, where someone repeatedly follows, contacts, or harasses you against your will. With a restraining order in place, the stalker can be legally required to maintain a certain distance and refrain from any further contact.
3. Harassment: Whether it's online harassment, cyberbullying, or repeated unwanted communication, restraining orders can provide a shield against individuals who are harassing you. They prohibit the harasser from making any contact, ensuring your peace and privacy.
4. Threats and Intimidation: If you're facing threats, intimidation, or fear for your safety due to someone's behavior, a restraining order can help. It legally forbids the person from approaching or intimidating you in any way.
5. Child Custody Disputes: In cases involving child custody disputes, restraining orders can be used to protect the best interests of the child. They may restrict contact between parents when there are concerns about the child's safety.
6. Property and Financial Matters: Restraining orders can also be applied to safeguard property and financial interests. For instance, they can prevent the sale or disposal of shared assets during divorce proceedings.
7. Elder Abuse: In situations where older individuals are victims of abuse or exploitation, restraining orders can be a crucial tool to protect them from further harm.
Restraining Orders
It's important to note that restraining orders are not a one-size-fits-all solution. The first court issuance is a temporary order through a court hearing is an important step for you and or your family to. be safe from physical harm. These legal measures empower you to take control of your safety, ensuring that you can live your life free from fear and harm. If you or someone you know is facing any of these situations, seeking a restraining order can be a vital step toward a safer and more secure future. Your well-being is paramount, and California's legal system is here to support and protect you. Whether superior court, family court or criminal court it is the judge grants the family or criminal protective orders.
Domestic Violence Restraining Orders Require: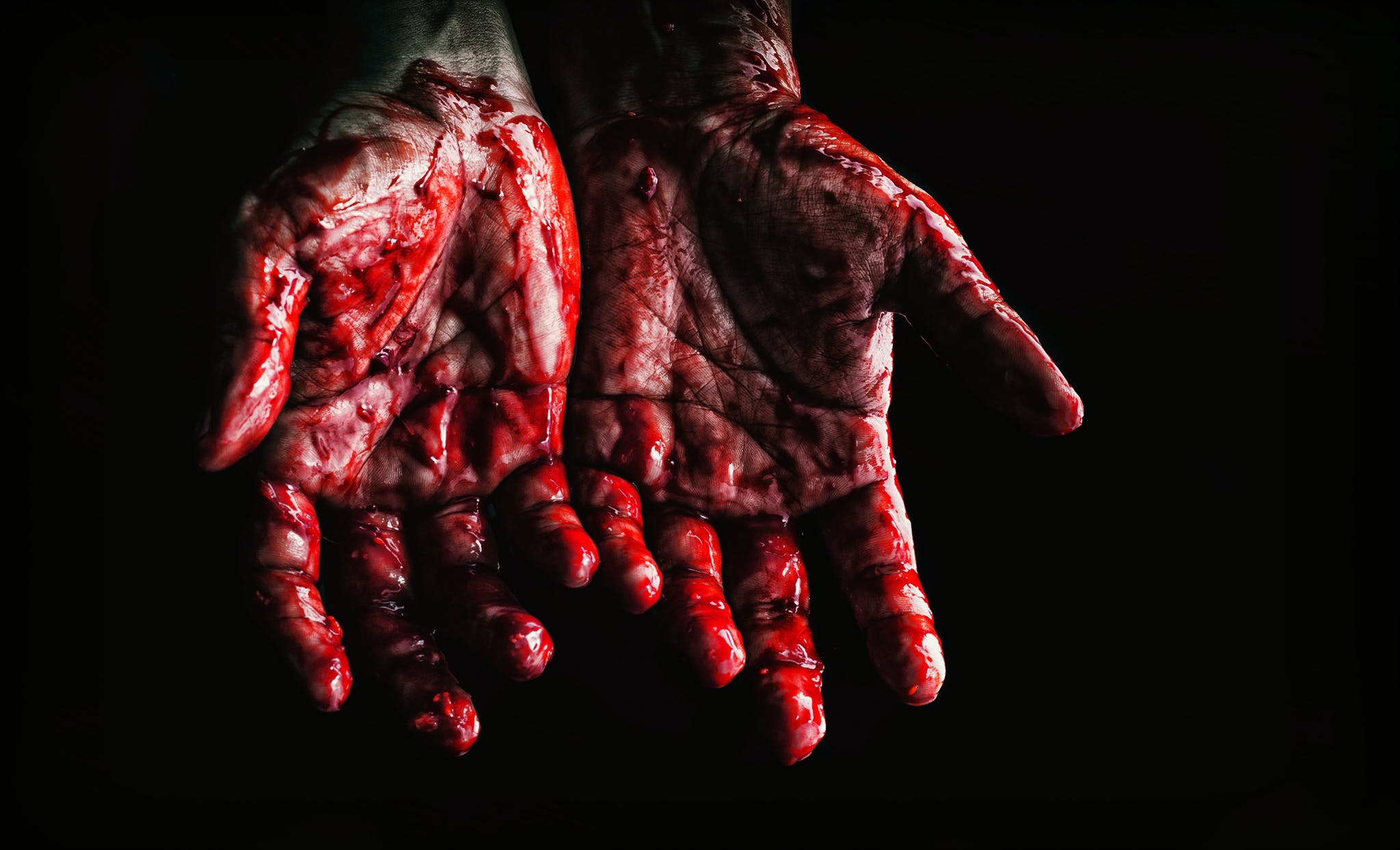 IMPORTANT NOTICE: IF YOU ARE EXPERIENCING DOMESTIC VIOLENCE OR ABUSE CONTACT THE NATIONAL DOMESTiC VIOLENCE HOTLINE:
The National Domestic Violence Hotline phone number is: 1-800-799-7233
This number provides 24/7 confidential support and crisis assistance to victims of domestic violence across the United States.
Some key facts about the hotline:
– It is a 365/24/7 toll-free call that immediately connects you with an advocate.
– Advocates offer emotional support, safety planning tips, and information on local resources.
– All calls are completely confidential.
– Assistance is available in over 200 languages through interpreters.
– Callers can remain anonymous if they wish.
– Physical, emotional, or psychological abuse, or sexual assault by a spouse, partner, former partner, or other family member.
– Requires evidence of violence, threats, and stalking. Here is a direct link to download the form needed to file for a domestic violence restraining order in California without an attorney (pro se):
This is the mandatory Judicial Council form that a domestic violence victim would need to complete and submit to the California Superior Court in their county to request a protective order against an abusive partner or family member.
As a petitioner describe the recent abuse, check the protective orders being requested, and state why they are in immediate danger necessitating court-ordered protection through a domestic violence TRO.
The form includes instructions for how to fill it out properly and file it with the court. Having an attorney assist is always advisable, but this is the essential form needed to petition a court for a domestic violence restraining order in California pro se.
Civil Harassment Restraining Orders
– Threats, stalking, and harassment by non-family members causing distress.
– Needs proof of recent, ongoing acts with credible danger.
Here is a direct link to download the form needed to request a civil harassment restraining order in California pro se:
This is the mandatory Judicial Council form that someone seeking court-ordered protection from civil harassment would need to complete and file with the California Superior Court.
It allows the petitioner to identify the harasser, describe the harassing behavior in detail, indicate the protection being sought, and establish why the court should issue an order prohibiting the civil harassment. In extreme cases of a life-threatening violent act, it could be referred to your district attorney.
This is the key form individuals need to request a civil harassment restraining order in California on their own without an attorney.
Workplace Violations Restraining Orders Often Inhibit the Offender from Being in Certain Places
– Harassment, discrimination, retaliation, sexual assault by bosses/coworkers.
– For ongoing sexual harassment, whistleblower retaliation.
Here is a direct link to download the main form required to request a workplace violence restraining order in California without an attorney:
The WV-100 is the mandatory California court form that an employee or employer would need to complete and file with the court to initiate the process of obtaining a workplace violence restraining order against someone exhibiting threatening behavior in the work environment.
It allows the requesting party to identify the restrained person, describe details of the offending behavior, indicates the protections being requested, and establish to the court reasonable proof of violence or credible threats of violence in the workplace by the person that necessitate immediate court-ordered protection.
The form includes instructions on properly completing it and submitting it to the court. While hiring an attorney is advised, the WV-100 form is essential for petitioning a California court for a workplace violence restraining order without legal counsel.
Elder or Dependent Adult Abuse Restraining Order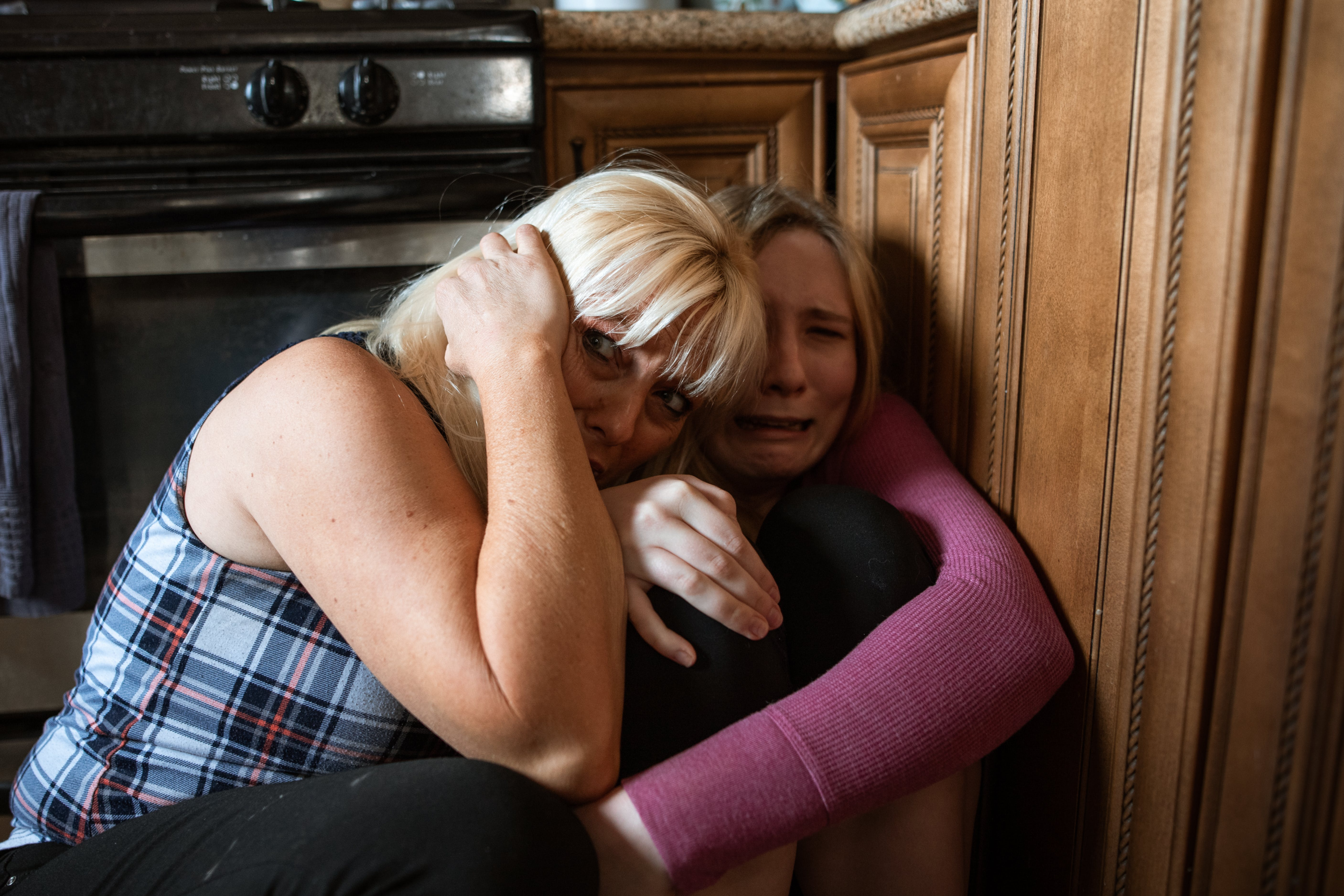 – Physical, emotional, and financial abuse by caregivers of older or dependent adults.
– Covers abuse, neglect, and exploitation of vulnerable adults. This too is a form of domestic violence.
Here is a direct link to download the form for elder or dependent adult abuse restraining order in California pro se:
The form includes instructions on properly filling it out and submitting it to the court. While legal counsel is recommended, the EA-100 form is essential for petitioning a California court for an elder or dependent adult abuse restraining order without an attorney.
Restraining Order Process
Getting a temporary restraining order in California requires a person to complete the paperwork and file your request through the court system. Here is an overview of what's involved:
Forms – You will need to fill out standard Judicial Council forms with details about yourself, the person you want restrained, the relationship, and the facts surrounding the alleged abuse or harassment. Forms cover your declaration, notice to the restrained person, and request for orders.
Filing – Turn in your completed TRO request forms at the family or civil court clerk's office in the county you live in. Many courthouses have self-help assistance available if you need help.
Evidence – Provide any evidence you have like threatening messages, photos of injuries, police reports, or affidavits from witnesses to back up your claims. Medical records related to abuse can also help support your case.
Application Fee – A filing fee (around $450) is required unless you qualify for a fee waiver based on low-income status. The court can grant a waiver if needed.
Emergency TRO – If there is an immediate threat the judge can issue a temporary emergency TRO right away before the restrained person can respond. This provides fast protection.
The court clerk will help make sure all your TRO paperwork is complete before submitting it to the judge for review. Having clear documentation of the harassment or abuse is key.
Working with Law Enforcement on Your TRO
The best way to enforce the conditions of your restraining order is to establish a good working relationship with local law enforcement. Provide copies to police departments near your home, workplace, or school so they are informed and better prepared to respond.
False Accusations and Mutual Restraining Orders
While TROs are an essential legal tool for protection from harm, false accusations can unfortunately occur. Individuals facing what they believe are false allegations have legal rights to respond and defend themselves against the claims.
In some instances where abuse or harassment is mutual or two-sided, judges have the discretion to issue mutual restraining orders. This places protections and behavior limitations on both parties involved. However, the court must find credible evidence that each person has been both a victim and perpetrator.
Judges understand the gravity of issuing restrictive court orders that can infringe on personal liberties. TRO requests therefore require persuasive evidence of harassment, threats, stalking, or abuse before being granted. The court seeks to balance the rights, safety, and well-being of all involved.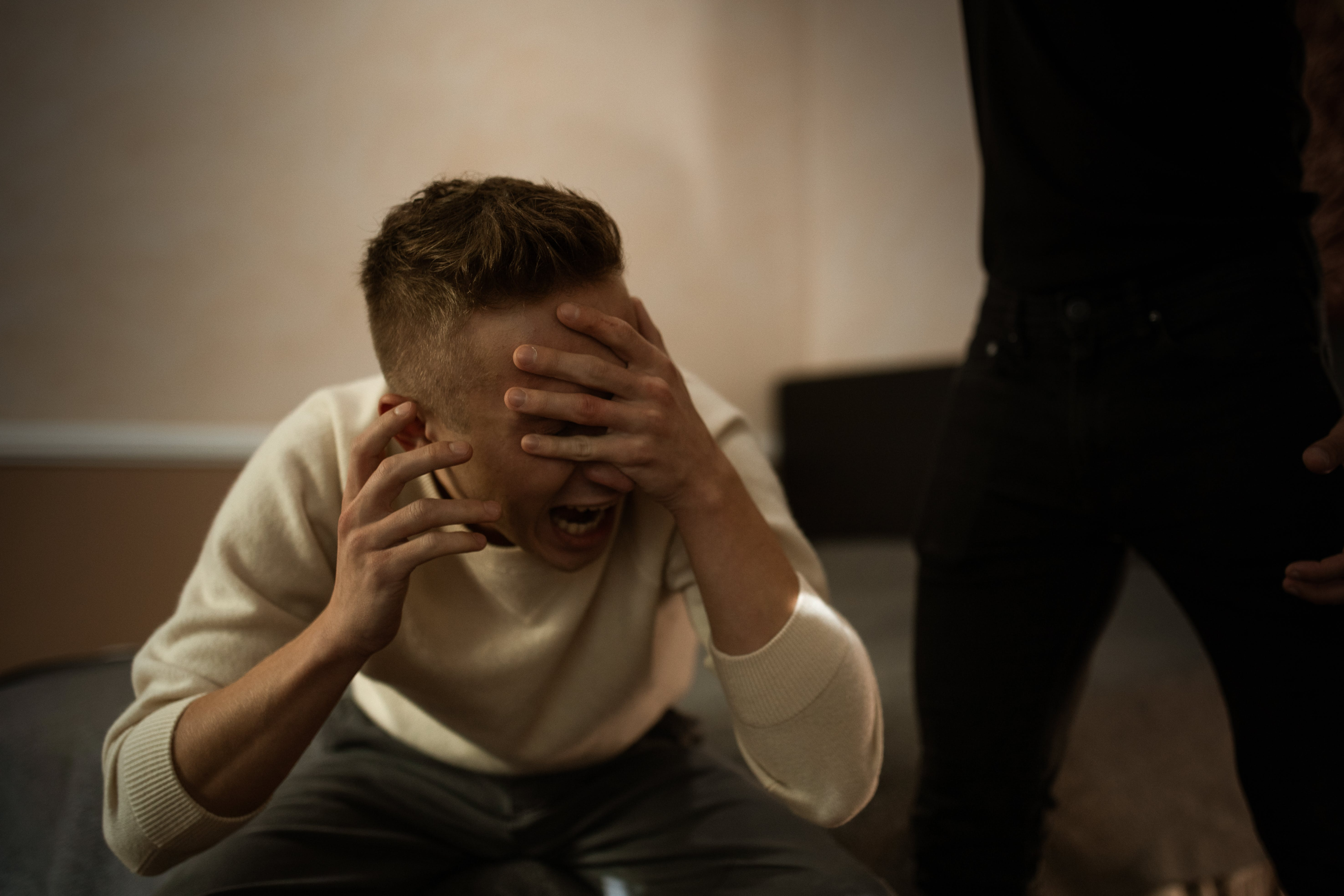 Learn More…A protective order, sexual assault, sexual relationship, personal property, up to five years, federal law, sheriff's office, police officer, child support, intimate partner, mental health, household members, county courthouse, required forms, required paperwork, whole process, intimate partner, abuser violates, parte order, two weeks, certified copy, respondent, testimony, date, courts, most states, defendant, obtain, behalf, violation, threatened.
Client Reviews
Contact Us Now