Navigating Divorce with Grace: California Law
Part 2 – Divorce in California: A Step-by-Step Guide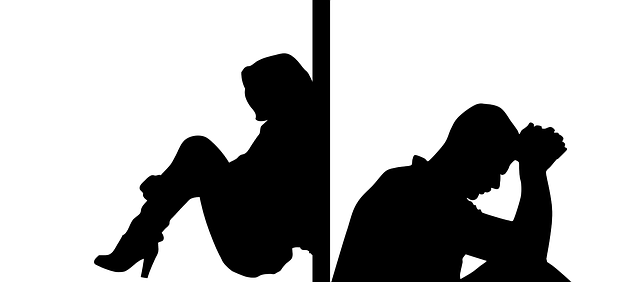 I. Understanding the Divorce Process
Navigating divorce in California involves legal steps governed by state laws. A strong grasp of the typical timeline, residency requirements, and whether your case will be contested or uncontested from the outset helps set realistic expectations.
A. Typical timeline
The average divorce in California takes 6-12 months to finalize if uncontested, but over a year when disputed issues must be resolved through litigation. Knowing general timeframes helps prepare for this extended process.
B. Divorce residency requirements in California.
At least one spouse must have resided in California for 6 months and the county of filing for 3 months prior to starting the divorce. This impacts the timeline and your ability to file.
C. Contested Divorce vs. Uncontested
In a contested divorce, disputed issues like property division and child custody go before a judge for a decision. Uncontested means spouses negotiate mutual agreements. This includes financial matters inclusive of spousal support and or child support payments.
II. Initiating the Divorce
The divorce process is set in motion by one spouse properly completing and filing the initial divorce paperwork, having their spouse legally served, and the respondent filing a reply with the court. This transitions the spouses from legal separation status to full marital dissolution through family court.
To start, either spouse in a legal separation can petition the family court to convert to divorce by filing documentation like the Petition for Dissolution of Marriage and serving it to their separated partner. California divorce law requires properly providing legal notice to the responding spouse before the dissolution can proceed.
Once served, the responding spouse must reply within a timeframe set by statute, often 30 days. At this point, family court judges become involved in the divorce proceeding. The spouses will either negotiate divorce terms themselves or through attorneys, or disputed issues will be adjudicated by the judge at hearings if necessary.
The dissolution formally concludes when the family court judge, guided by divorce law, issues final judgments on property division, support, child custody, and all divorce details. Their rulings legally dissolve the marital bonds. Navigating the initial filing process correctly under governing divorce law is crucial to moving from separation to official divorce judiciously.
A. Initial divorce paperwork.
The petitioner must draft and file documents like the Petition for Dissolution, Summons, and preliminary disclosures to commence the divorce under California law.
B. Serving your spouse the divorce papers.
The petitioner must formally serve copies of the paperwork to their spouse either personally or by certified mail. This provides legal notice of the action.
C. Responding to the divorce petition
The served spouse must file a formal response with the court within 30 days to participate in the proceedings and negotiations.
III. Divorce Discovery & Gathering Evidence
Divorce discovery involves financial disclosure exchanges, written questioning under oath, and oral questioning in depositions to uncover evidence needed to reach a fair settlement aligned with divorce laws in a no-fault divorce state such as California. These formal procedures in a divorce case seek facts relevant to property division and support orders in the final divorce decree dissolving the marriage from the court.
In divorce proceedings, certain disclosures and fact-finding are mandatory under no-fault divorce laws before courts can issue rulings on personal property division, support amounts, and other divorce decree terms. This is necessary in an uncontested or contested divorce. Parties in a no-fault or uncontested divorce case must reveal details on income, expenses, assets, debts, and more that judges consider when deciding property settlement and support orders binding the former spouses.
Written interrogatories requiring sworn responses and depositions with testimony under oath allow the parties in divorce proceedings to gather evidence from each other and witnesses that may impact the divorce case. This shapes negotiations by uncovering relevant facts under governing divorce laws. Settlements aligning with substantive evidence are more equitable.
If divorce proceedings become contested and key facts are disputed, evidence uncovered in discovery may aid the court (judges) in entering just divorce decrees. Rigorous discovery as standard in divorce proceedings often motivates parties to settle rather than risk unfavorable rulings. Full disclosure and transparency also build trust as former spouse restructures their lives. Completed properly, discovery facilitates lasting closure.
A. Financial disclosures are important in divorce papers.
Detailed asset, debt, income, and expense disclosures must be exchanged and updated throughout the proceedings as a basis for dividing property.
B. Written interrogatories in divorce papers.
Written questions under oath submitted by one spouse must be answered accurately in writing by the other to discover facts relevant to the case.
C. Divorce Depositions
Depositions allow oral questioning under oath of parties and witnesses to uncover evidence. Prep work with lawyers is key.
IV. Negotiating Settlement Terms of Divorce
The parties aim to negotiate equitable agreements on dividing assets, support amounts, and parenting arrangements if possible to avoid a judge imposing orders at trial.
A. Dividing assets and debts in your divorce.
California is a community property state so all assets/debts acquired during marriage are commonly divided equally or equitably.
B. Agreeing on support in divorce matters in California.
Child support is formulaic, but factors like income disparity weigh on spousal support amounts determined through negotiation and mediation.
C. Determining child custody arrangement in your divorce.
V. Finalizing the Divorce
Completing all required divorce paperwork, participating in needed court hearings, and obtaining a final judgment are the last formal steps to make the dissolution legally effective.
A. Required court forms for divorce in California.
B. Court hearing or divorce trial
Uncontested divorce cases require a short final hearing, while trials decide outstanding contested issues.
C. Final judgment of divorce
Advice for a Fresh Financial Start – Part 2

List All Assets and Debts
Drafting thorough asset and debt inventories early provides necessary clarity. List all real estate owned with estimates of current values. Account for financial assets – savings and checking balances, retirement/investment accounts with latest statements, stock options, inheritances, and trust funds. Detail other valuables like luxury vehicles, jewelry, art, and collectibles. Note who will retain ownership of small items like furnishings. Quantify everything.
On debts, tally mortgage balances, car loans, student loans, personal debts, credit cards, and medical liens. Omitting anything disadvantages you both. Swallow pride and disclose debts your spouse is unaware of. Honesty lays the groundwork for fair proceedings. Bring completed lists to mediation to avoid disputes. If complex, hire professionals to compile or collaborate on spreadsheets. The more precise, the better when dissolving shared finances.
 Get Professional Appraisals
Don't rely on guesswork, online calculators, or the inflated values from real estate sites when estimating the worth of key properties and valuables. Work with accredited appraisers to assess fair market values for real estate, businesses, specialty collections, luxury vehicles, antiques, and other significant assets. Also, appraise jointly owned jewelry based on characteristics like gem type and weight.
Professional valuations do come at a cost, but they bring objectivity to the table when emotions run high, preventing future resentment over perceptions of inequity. Likewise, verify actual payoff figures on all outstanding loans. Precision across the board protects both parties. If cash is tight, prioritize appraising the most valuable assets to be divided or sold. Independent insight sets you both up to negotiate fairly.
Consider Tax Implications
Meet with a trusted tax professional or CPA together if possible before finalizing divorce agreements. Understand penalties for early 401k or IRA withdrawals. Weigh risks of "gains harvesting" on investment sales. Learn about loss/gain balancing strategies. Discuss tax deductions related to alimony and child support. Structure divisions to avoid unnecessary tax burdens that deplete funds you both need to restart well.
Many details like mortgage interest deductions, child tax credits, and capital loss carryovers can be optimized together through cooperation. Get innovative but avoid questionable loopholes or transfers. The IRS scrutinizes divorce closely. With sound professional counsel, you can divide assets wisely at minimal tax cost and disclosure risk to either party. Do this homework upfront.
Think Long-term on Real Estate
Keep the marital home? Sell and split equity? Does one spouse buy the other's interest? Consider long-term plans, income stability, tax liens, and needed repairs. A fresh mortgage start may be wise. Sentiment aside, ensure living arrangements align with financial realities.
Take an objective look at whether keeping the marital home makes financial sense for your new life as a single person. Factor in mortgage payments, property taxes, insurance, upkeep costs, and your ongoing income and expenses. Consider if major repairs are looming. Weigh if the equity could be better used to make a fresh start elsewhere. Don't let emotions cloud sound judgment.
If minor children are involved, keeping the home to minimize disruption may take priority over other factors. If you can swing it financially, living arrangements benefiting the kids often make the most long-term sense for parents too. There are creative options like transferring the home to the resident spouse while splitting the equity upfront. Consult professionals to explore various scenarios fully before deciding together what works best.
 VI. Conclusion: Getting Legal Guidance
Here is the passage expanded with an additional 300 words:
Navigating a divorce without legal counsel may seem daunting, especially when child custody, property division, and financial support hang in the balance. However, the costs of practicing law yourself without years of specialized expertise could be far greater in the long run. An experienced divorce attorney's guidance is invaluable at each stage of your California divorce.
First, hiring a lawyer prevents careless procedural mistakes that self-filers often make, like missing deadlines, improperly serving paperwork, failing to respond to motions correctly, and omitting essential evidence. An attorney handles all filings flawlessly to give you the strongest position. They also advise you on nuances of state statutes and local court rules that no amateur grasps fully.
Second, divorce attorneys strategically negotiate, examining angles you may overlook, to craft settlements maximizing asset and support awards for your future security. Their intimate understanding of property division, tax implications, and support factors brings you optimal terms. If negotiations fail, their litigation skills adeptly argue your case in court hearings employing evidence rules, procedural tactics, and pointed questioning.
More
Third, your lawyer remains pragmatic when emotions run high, steering negotiations back on course while upholding your long-term interests above momentary disputes. Their objectivity and kid-glove approach are invaluable if co-parenting is involved.
Lastly, the reassurance of an attorney's experienced counsel relieves much anxiety individuals feel navigating divorce solo. You can lean on their competence in handling each step confidently.
Without question, divorce lawyers have a financial cost. But finalizing your split fairly, efficiently, and judiciously to protect your rights is priceless. Consult an attorney so dollars saved today don't create regrets tomorrow.
Beyond preventing rookie mistakes, attorneys bring seasoned acumen into negotiations that most spouses lack. Settlement dialogs tackle complex financial and legal considerations requiring strategic analysis – from taxable capital gains on selling the house to projecting childcare costs for determining custody arrangements. Emotions often derail logic in these talks. Your lawyer detaches feelings to aptly calculate numbers benefiting you down the road. Financial security should drive settlement terms, not temporary disputes.
California Divorce Attorney
Divorce attorneys also understand the procedural ins and outs of litigation in family court should negotiations require judicial intervention. Rules of evidence and civil procedure, legal burdens, and how judges make decisions differ from typical trials. An attorney knows how to effectively prove facts, discredit claims, and present persuasive arguments tailored to family court. Without this expertise, amateur litigants often fumble advocating their side or get blindsided by issues they didn't anticipate. Again, the acute knowledge attorneys bring prevents missteps.
While costs understandably give pause, a divorce lawyer more than earns their fees by securing your financial future and parental rights through favorable outcomes. Don't travel this turbulent road alone.
Related Terms: marital property, absolute divorce, primary physical custody, legal custody, Judge decide
Client Reviews
Contact Us Now