Sacramento Probate Lawyer
Sacramento Probate Lawyer
Losing someone you love is really hard. Dealing with their property and money (called probate) after they die can be confusing. The Law Offices of James L. Arrasmith in Sacramento can guide you through it. Our lawyers understand the complicated probate laws in California. We'll make sure your loved one's money and property is given out the way they want.
Probate can be simple or really complex. Either way, we're here to help. We'll streamline the process and handle everything related to the estate. This includes any disputes that come up. You don't have to do this alone – let our experienced team help you each step of the way.
We want to make probate as smooth and stress-free as possible. We'll explain your unique situation and options in a way you understand. For reliable, compassionate help with probate in Sacramento, contact The Law Offices of James L. Arrasmith at (916) 704-3009. Please let me know if this simplified version works or if I should modify it further. I'm happy to revise it until the reading level is appropriate.
Probate Administration
Probate can be really confusing. There are a lot of complicated legal things to deal with. Choosing an executor or administrator for the estate is especially tricky.
An executor or administrator is the person who handles the estate. They are chosen by the court. Their job is to manage the money and property, pay any debts, and distribute what's left to the heirs.
Our law firm in Sacramento understands probate law in California. We know how to guide clients through appointing an executor or administrator.
Usually, the person who died names an executor in their will. The court will approve this person. But if there is no will, the court picks an administrator.
The executor or administrator has big responsibilities. They need to protect the assets, pay debts and taxes, and give out what's left to the heirs. First, they make a list of assets and get them appraised. When the court approves this, they can distribute the property according to the will or state law.
Trying to do probate alone can be overwhelming and lead to mistakes. Our legal team can provide clear guidance through the process.
Probate Litigation
Probate, while a typical part of the process when settling an estate, can at times yield complicated and uncomfortable disputes. Among the most frequent issues that emerge during these circumstances are contests of the will, will construction litigation, and litigation brought against the executor or administrator of the estate. It is the role of our Sacramento-based law firm to navigate and resolve these legal challenges in the most efficient and effective manner possible.

Will contests, or objections raised regarding the legality of the document or its stipulations, are prevalent in probate disputes. Such contests often arise from questions about the testator's mental competence at the time when the will was written, allegations of undue influence, or suspicions of fraud. Moreover, there are instances when the ambiguity of the language used within the will leads to will construction litigation. This typically happens when the heirs or beneficiaries contest distinct provisions in the will due to unclear or contradictory terms.

Furthermore, litigation against the executor or administrator is another common probate dispute. These situations can occur when the executor or administrator, appointed to oversee and distribute the estate, is suspected of mismanagement, embezzlement, or failure to fulfill their fiduciary duties.
Navigating these types of disputes requires not only a profound understanding of probate law but also a compassionate approach to the personal situations surrounding them. As a Sacramento-based law firm, we offer comprehensive support to our clients throughout the probate process, leveraging our extensive knowledge and deep sensitivity toward the intricacies of each case. Guided by our commitment to integrity and service, we strive to provide effective solutions that help pave a smoother path through these challenging times.
Simplified Probate
Probate, a necessary but often daunting process, is the legal framework through which the assets and properties of an individual are administered after their demise. Also known as estate administration, this process can sometimes be overwhelming due to its intricacy, particularly in the state of California. Our Sacramento-based law firm is committed to aiding you in maneuvering through this legal labyrinth, ensuring the distribution of your loved one's assets is carried out per their intent and in conformity with California's probate laws. While we acknowledge the complexity of the ordinary probate procedure, it's crucial to understand that California law does provide for simplified forms of probate, which can expedite this process under certain conditions.

Our proficient team is familiar with both ordinary and simplified forms of probate in California. The simplified procedure, often referred to as summary probate, is possible when certain conditions are met such as when the deceased's estate is valued below the specified statutory limit. This streamlined process can alleviate the burden of the drawn-out legal protocol involved in typical estate administration. However, each estate is unique, and it's crucial to approach it accordingly.
Our legal team, armed with comprehensive knowledge of California probate laws and experience in such proceedings, aims to ensure the seamless management of the deceased's estate, providing peace of mind during these hard times. We strive to provide clear, succinct, and compassionate advice to guide you through either the ordinary or simplified probate process, depending on your specific circumstances. Please reach out to our law firm if you need help understanding or navigating probate in the state of California.
How to Avoid Probate
Probate, the legal process that commences after a person's demise, governs the addressing of the deceased's liabilities and the distribution of their assets. Navigating this complex mechanism, particularly when emotionally charged by the loss of a loved one can often be challenging. However, our Sacramento, California-based law firm is accomplished in guiding you in this labyrinthine legal process.
It is essential to know there are alternatives to the probate process that are generally less financially taxing and time-efficient. These include:
Creating a trust: This is an agreement where a trustee manages the assets on behalf of the beneficiaries. Assets managed by trusts are generally outside the scope of the probate law, thereby permitting a less convoluted dispensation process.
Designating beneficiaries: Assets such as insurance policies and retirement accounts allow for named beneficiaries, bypassing the probate process. On death, these assets move directly to the named individuals, regardless of the contents of a will.
Making gifts before death: One of the most straightforward ways to avoid probate is by transferring assets as gifts before death. These assets then become the belongings of the gift recipient and remain outside probate's reach.
Joint ownership with right of survivorship: In this case, properties held under such joint ownership terms automatically transfer to the surviving co-owner(s) upon the death of one, thereby bypassing probate.
Each of these methods has its unique set of merits and considerations. It is crucial to understand these aspects thoroughly before making a decision. Our experienced team is committed to providing you with the comprehensive guidance you need during these difficult times.
Let Us Help You Pursue Your Goals
If your aspiration is to circumvent the labyrinthine probate process, our Sacramento-based law firm is poised to assist. We are steadfast in our commitment to provide comprehensive guidance regarding the options available to bypass or at least simplify probate proceedings. With our extensive understanding of California probate laws, we are here to advise you on strategies like creating trusts, designating beneficiaries, transferring assets as gifts before death, and pursuing joint ownership with the right of survivorship. Although each route offers specific advantages, they also entail unique considerations. As such, it is crucial to have a thorough understanding before deciding on the most appropriate course of action. Our seasoned legal team is dedicated to providing the detailed guidance necessary for you to make informed decisions during these trying times. Allow us to ease your stress by helping you navigate these potential legal complexities with clarity and confidence.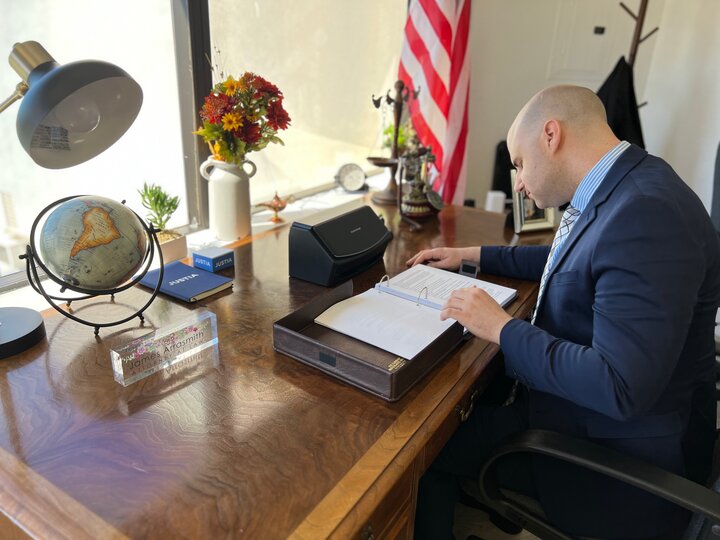 Client Reviews
Contact Us Now