The Basic 8 Steps in Divorce Filing
Divorce Paperwork, and Final Divorce Papers
Filing divorce papers in California requires going through a series of legal steps, paperwork filings, and court procedures to fully complete the process and make the dissolution official. The eight essential steps typically include one spouse starting the case by filing a Petition for Dissolution, properly serving divorce paperwork to the other spouse, both parties exchanging thorough financial disclosures, requesting any needed temporary court orders for support or custody during the case, providing proof of legal service, negotiating a marital settlement agreement if possible, participating in a court trial to resolve any disputes, and finalizing the divorce by obtaining a final judgment from the court. While each of these steps has specific forms, protocols, and details required by California law, having a roadmap of the major milestones can help individuals understand the trajectory of a typical contested or uncontested divorce from initiation to completion.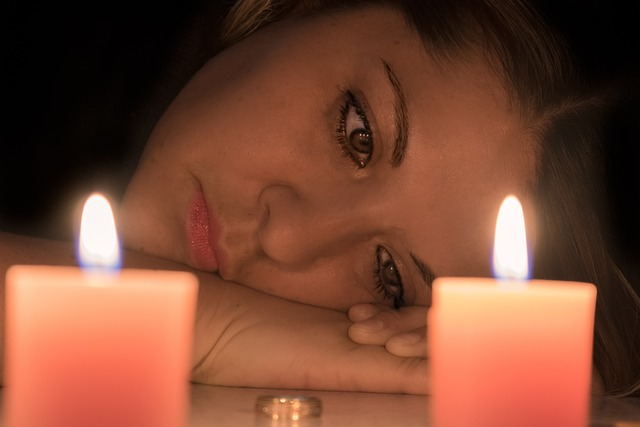 What happens when you file divorce papers?
Filing for divorce in California begins with one spouse completing the Petition for Dissolution of Marriage along with other required forms like the Summons and preliminary financial disclosures. These documents are filed with the Superior Court in the county you reside in and then legally served to the other spouse, either by personal delivery or waiver of service by mail. The responding spouse must file a response within 30 days.
Both parties also have ongoing duties to disclose financial information relevant to reaching a settlement. If agreements cannot be reached, disputes go to trial before a judge who issues binding rulings. The court enters final divorce judgments granting the dissolution and approving the division of assets and debts, spousal support, child custody arrangements, and any other settlement terms.
Several steps require specific forms and procedures per California law. One of those of course is paying the filing fee. There are so many particular forms for the various issues and circumstances that arise when filing divorce papers. Though you take these actions Pro Se (do-it-yourself divorce)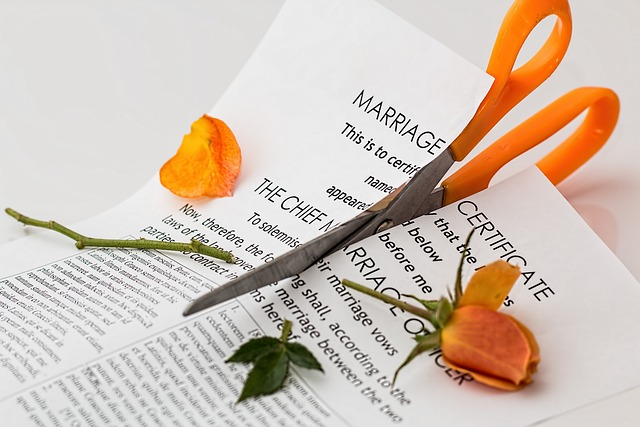 1. File a Petition for Dissolution of Marriage (Form FL-100)
The process of filing for divorce in California begins by filing a petition, officially called the Petition for Dissolution of Marriage, with the Superior Court in the county where you live. This form can be obtained online and includes basic information like the names and ages of any minor children. It establishes the grounds for divorce, requests dissolving the marriage, and outlines what initial financial relief you are seeking.
The official Judicial Council form must be completely accurate and submitted to the court with the required filing fees to open a new dissolution case. Copies will need to be formally served on your spouse along with a summons notifying them to respond within 30 days. Fill out the petition properly and make the required copies. Consult an attorney to ensure you complete this initial step correctly as mistakes can cause delays. The petition puts the wheels in motion to get your divorce underway.
File the petition with the superior court in the county you reside in to initiate the divorce proceedings.
2. Serve your spouse with the Complaint for Divorce (Form FL-110)
Once you have filed the Petition for Dissolution, your spouse must be officially served with the summons and a copy of the petition to notify them of the divorce case. This is typically done by having a process server personally deliver the paperwork. Another option is requesting your spouse sign an acknowledgment of receipt allowing service by certified mail. Make sure the service meets legal requirements and file the proof of service form with the court showing your spouse was properly notified. They then have 30 calendar days to respond or a default judgment may be entered. Carefully arranging legitimate service, and retaining documentation of service, is essential for the case to proceed and avoid delays. An attorney can handle these logistics seamlessly.
Arrange for personal service by a process server or request the spouse accept service by mail.
Official Court Form:
3. Exchange financial disclosure forms (Forms FL-140, FL-150, FL-160)
Within 60 days of filing the petition for dissolution, California law requires both spouses to disclose details about their financial situation income, expenses, assets, debts, and property. Specific forms include a Schedule of Assets and Debts, Income and Expense Declaration, Declaration of Disclosure, and tax returns. These disclosures must be formally served on the other party. Complete, accurate financial information allows the parties to negotiate a fair division of community property and support. There is also an ongoing obligation to disclose any material changes as the case proceeds. Attempting to hide assets will be punished.
Do-it-yourself divorce can become very complex. There is a benefit to leveraging an attorney to ensure you make the required disclosures properly and get everything you need from your spouse throughout the case. If money is an issue you may find online divorce services that will be budget-friendly. The costs involved for services either way do not usually include the court filing fee(s).
Readers can find links to many family law forms in the content of this article.
Official Court Forms:
4. Request temporary court orders (Multiple form options)
During the divorce process in California, either spouse can request immediate temporary court orders to address important issues that cannot wait until final judgment. Common temporary orders include requests related to child custody, spousal, and child support, payment of debts and attorney fees, and restraining orders regarding conduct or contact. To obtain a temporary order, you generally file an appropriate motion form like a Request for Order or Order to Show Cause, serve your spouse, attend the scheduled hearing, and provide evidence justifying the requested relief.
Temporary orders are meant to maintain the status quo to prevent irreparable harm pending the divorce. They are not the final determination. Getting legal advice is key to securing urgent temporary relief in your case properly until more permanent judgments can be entered.
There are many forms for filing motions or orders to show cause for temporary rulings on support, custody, attorney fees, etc. We have included some of the most common herein. Consult with legal experts should any questions as to the proper court form and the proper place of filing. Often it is the Superior Court.
Request for Order (FL-300) – For general temporary orders
The Request for Order form (FL-300) in California is used to request temporary orders from the court in a family law case like divorce.
Some key things to know about the Request for Order form:
– It allows a party to ask the court to make temporary orders for things like child custody, child support, spousal support, payment of debts/bills, attorney fees, etc.
– The request must establish why immediate temporary relief is necessary and justified.
– The court will schedule a hearing to evaluate the request where both parties can argue their sides before a decision is made.
– Any temporary orders granted are not the final decision – they are in effect until the final judgment is issued.
– The Request for Order can be filed by either party in a divorce case when they need a temporary order on some issue prior to the final determination.
– An attorney can help advise if filing a Request for Order is appropriate and make sure it is filed and argued effectively to get the temporary relief the client needs.
So in essence, it allows a party to proactively ask the court to weigh in on an urgent issue that cannot wait until the end of the case. The goal is to get temporary orders in place to protect the client's interests.
Temporary Restraining Order (DV-110) – For restraining orders related to domestic violence. https://www.courts.ca.gov/documents/dv110.pdf
Temporary Family Law Order for Custody and Support (FL-305) – Requests custody/support orders. https://www.courts.ca.gov/documents/fl305.pdf
Proof the summons and petition were legally served to the court.
6. Negotiate a settlement
Once the petitioner has filed the Petition for Dissolution of Marriage, the next step is properly serving their spouse with the summons and a copy of the petition. The Proof of Service document shows the court that the respondent has been legally notified of the divorce case as required by law. It must be filed with the court soon after service is completed.
The petitioner needs to arrange for lawful in-person or mail service and obtain a signed proof of service form from the process server or mailing service providing documentation that service was accomplished.

Do-It-Yourself and you miss out on the advantages of utilizing attorneys, mediators, or discussions to reach agreements on the property, support, and custody. Proceeding to handle your own divorce with such important matters is a high-risk proposition.
7. Go to trial, if necessary
Now comes the matter far beyond a simple court hearing. A trial is a serious matter that requires a high level of professional legal skills. If this is necessary it is very important that you shift from do-it-yourself pro se representation and retain a qualified family lawyer whose expertise far exceeds the laypersons. if you wish to continue in the do-it-yourself divorce filing be sure to file all forms appropriately with the court clerk and pay all the court costs.
Make sure you do not miss any court date(s) when you are handling your own divorce.
8. Finalize the judgment (Forms FL-180, FL-190, FL-191)
The court enters final judgment granting divorce decree and approving agreements.
FL-180: https://www.courts.ca.gov/documents/fl180.pdf
FL-190: https://www.courts.ca.gov/documents/fl190.pdf
FL-191: https://www.courts.ca.gov/documents/fl191.pdf
Filing Fees
Filing fees for dissolution forms range from $435-$450 depending on the county, payable to Superior Court when submitting. Most documents are filed in the county of residence.
Client Reviews
Contact Us Now