Welcome To Our Law Firm In Sacramento!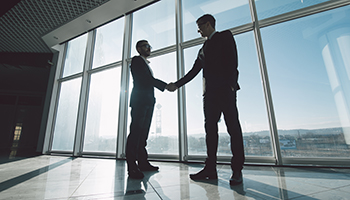 Sacrament Family Lawyer
We are a dedicated team of experienced attorneys who provide exceptional legal services in various practice areas. Our firm primarily focuses on landlord and tenant law, family law, personal injury, civil defense, social security disability, estate planning, and business law.
At our law firm, we understand that navigating the legal system can be daunting, and that is why we are here to help. Our attorneys and legal support staff are knowledgeable and skilled in their respective practice areas, and they work tirelessly to provide our clients with the best possible legal representation. We strive to understand our client's needs and objectives and tailor our legal strategies to meet those needs.
Sacramento Landlord And Tenant Law
Landlord and tenant law is one of our core practice areas, and our attorneys have extensive experience in this field. We represent both landlords and tenants in disputes relating to leases, evictions, security deposits, and other issues. We work closely with our clients to help them understand their rights and obligations under California law.
Sacramento Family Law
Our family law practice encompasses all aspects of family law, including divorce, child custody and support, spousal support, property division, and domestic violence. We understand the emotional and financial toll that family law disputes can take on our clients, and we strive to provide compassionate and effective legal representation to help them through this difficult time.
Personal Injury
Personal injury is another area of law in which we have extensive experience. We represent clients who have been injured due to the negligence of others in car accidents, slips and falls, dog bites, and other incidents. We work tirelessly to help our clients recover the compensation they deserve for their injuries.
Civil Defense
Civil defense is yet another area of our expertise. We represent individuals and businesses in various civil disputes, including breach of contract, fraud, and defamation. We work diligently to protect our client's rights and interests, both in and out of court.
Social Security Disability
Social Security disability is a complex area of law, and our attorneys have the knowledge and experience necessary to navigate this system on behalf of our clients. We represent individuals seeking disability benefits due to a physical or mental impairment that prevents them from working.
Estate Planning
Estate planning is essential to preparing for the future, and our attorneys can help clients create comprehensive estate plans that meet their specific needs and objectives. We assist clients with wills, trusts, powers of attorney, and other estate planning documents.
Finally, our business law practice helps entrepreneurs and business owners navigate the legal complexities of starting and operating a business. We provide legal advice and representation on various business-related matters, including formation, contracts, transactions, and disputes.
At our law firm, we are committed to providing our clients with exceptional legal representation and excellent customer service. We understand that each client is unique, and work closely with them to understand their needs and objectives. Contact us today to schedule a consultation and learn how we can help you with your legal needs.
Call or Text our office today for a confidential consultation at (916) 704-3009
Client Reviews
Contact Us Now