What is a commercial lease?
It is a legally binding agreement made between a commercial landlord and tenant eviction landlord, a commercial tenant eviction a landlord and tenant, or a real estate landlord and business tenant that outlines any terms and conditions you both must follow.
What is a commercial tenant?
Commercial tenant or commercial residency by law tenant means an individual commercial landlord, tenant law firm tenant or corporation tenant law, who rents, or leases, commercial property for the purposes of conducting business or commercial activity. A commercial tenant by law tenant also owns their own business but not the building it's in.
By California law commercial tenants have rights that are specific only to what the contract provides.
The success of your business depends on your business premises. After you sign a lease, you should get a copy of what you signed. If the landlord signs at the same time frame or has signed before, you get a copy with their signature on it. If you sign first, and then the landlord will sign later, you should at least have a copy of what you did sign.
Commercial leases typically require more negotiation between businesses, property owners, and landlords. This is because businesses often have specific requirements for their commercial spaces, and landlords are usually interested in attracting and retaining commercial tenants.
Consequently, landlords are often willing to negotiate rental rates and offer incentives to secure desirable commercial tenants.
Many commercial leases are not based on a standard form or agreement; each commercial lease is customized to the both the commercial landlord and commercial tenant's needs.
How to handle commercial lease disputes: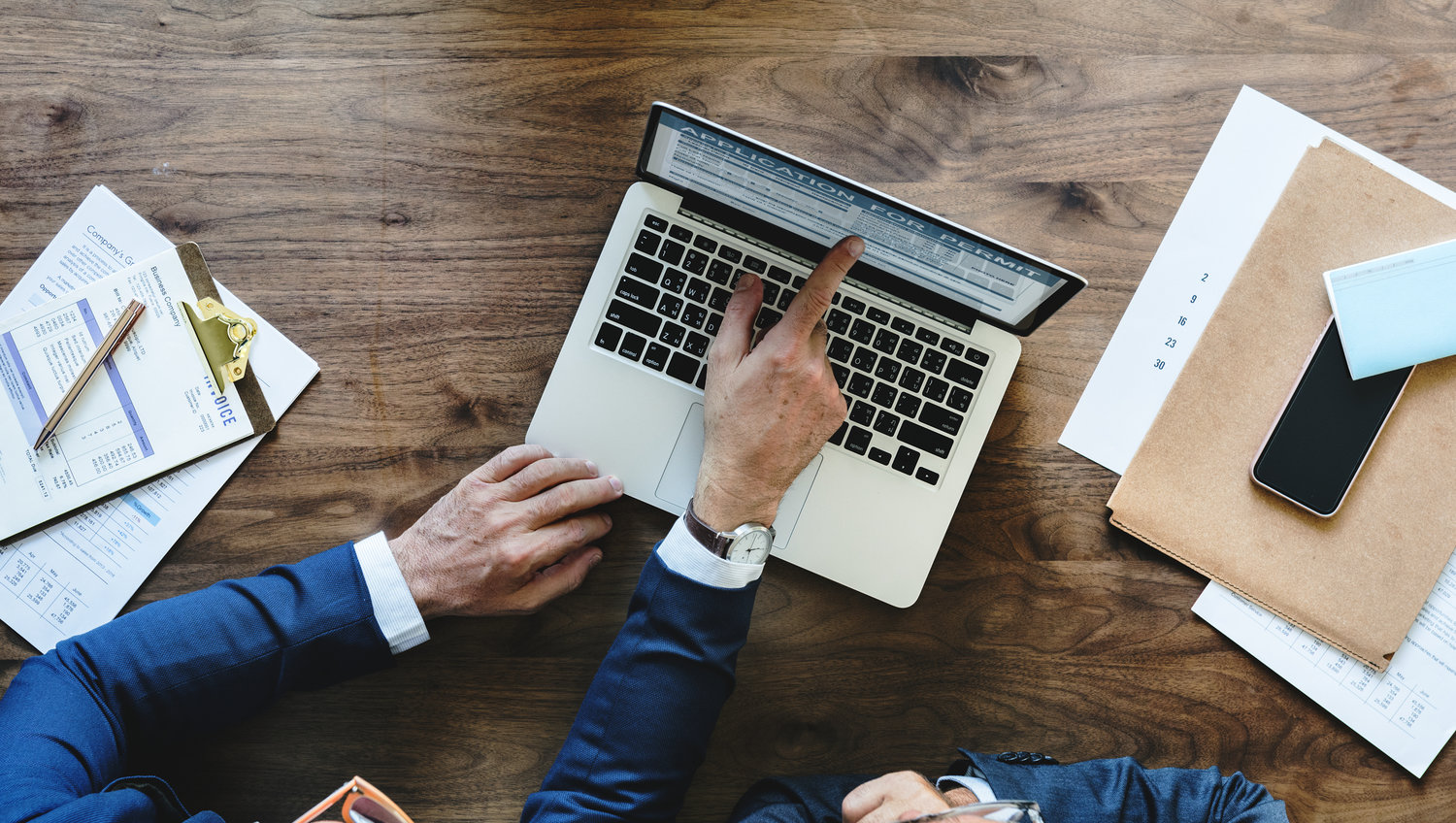 You cannot easily break or change a commercial lease. It is a legally binding contract, and a good deal of money is at stake.
A good landlord-tenant attorney is needed to handle a legal dispute regarding nonpayment of rent for a specific time period.
By law if you breach the law of the landlord by law and the law of the tenant whose actions are not in compliance with the law of the rental unit or tenant by law or agreement, the eviction process, eviction notice, and legal action can be taken.
Eviction and eviction papers estoppel certificates are typically requested when the owner of a multifamily property is either selling or refinancing the property. It's an important piece of a buyer or lender's due diligence.
A property owner may be required to request an estoppel certificate from their tenants when they're selling the property.
They have fewer protection laws:
In contrast to residential leases, commercial leases are typically not governed by the law the same consumer protection laws. This means that regulations such as limitations on security deposits, rent or provisions safeguarding a tenant's privacy may not be applicable to commercial tenants or premises' lease agreements.
It is important for business clients, property owners, or individuals seeking commercial leases to carefully review and understand the terms of their lease agreements to ensure they are fully informed of their rights and responsibilities.
Before you sign a lease agreement the tenant should carefully investigate its terms to make it sure the lease meets your business's needs.
You can rent you should pay rent but first consider the landlord, the amount of rent, if you can afford it, the rent due, and the length of the rent or lease. A short-term rent or lease or rent with renewal options is usually safer for rent alone.
The role of commercial landlords: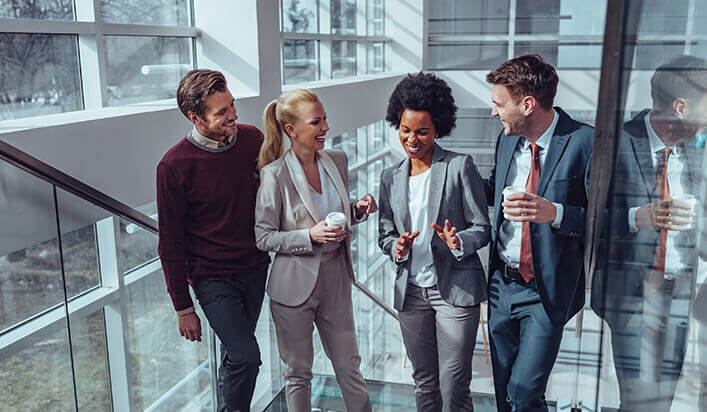 A commercial landlord is responsible for maintaining the integrity of a building's exterior. This can include repairing the roof, exterior walls, and utilities, and usually makes the tenant responsible for everything else.
The relationship between commercial real estate, commercial real estate landlord, and commercial real estate tenant is an important one, and commercial real estate lease negotiations are crucial to maintaining this relationship.
Commercial landlords are allowed to shift more responsibility to their commercial tenants, than residential landlords, regardless of the same state law.
They may be open to negotiation under the right circumstances, particularly if you have a well-known reputable business.
The landlord's responsibilities in the landlord-tenant relationship should be detailed in the commercial lease.
The terms should be carefully spelled out so that the landlord-tenant disputes and the landlord understands their relative rights and responsibilities. For landlord-tenant disputes, for example, the lease should state which party is responsible for the various legal articles for landlord legal dispute and landlord-tenant disputes, legal articles for landlord and tenant in disputes, and:
Ensuring the facility is in full compliance with both state and local building codes.
Meeting minimum energy efficient standards.
Making structural repairs to the building.
Managing any potential asbestos outbreaks.
Covering the cost of maintaining commercial property insurance.
What is a commercial tenant eviction?
Commercial tenant evictions are determined by the law and the court.
Under California law, landlords of commercial properties can demand that non-paying commercial landlords or commercial tenants pay the past due rent and the bankruptcy law the commercial tenants or commercial landlord can still proceed with an eviction process if the commercial landlord or commercial tenants do not pay the rent in the full amount of the past due rent, or pay a partial amount towards their balance or withhold rent.
Property owners can evict the landlord-tenant disputes with property owners' clients' tenants for breaching the terms of the lease. Residential tenants occupy a premises or a dwelling unit under a lease, rental agreement, or other arrangement with the owner of the premises or the dwelling unit.
The role of landlord-tenant in an eviction:
An eviction notice is granted to an evicted tenant for eviction by the landlord if the evicted tenant violates the landlord-tenant law or terms of the lease or rental agreement. The landlord can request an eviction notice for eviction of a tenant for eviction who refuses to pay rent violates the landlord tenant's attorney or breaches certain lease terms.
The role of a commercial landlord and a commercial tenant is: business tenants lease a Business Use Property pursuant to a current lease agreement. They must make improvements to interior spaces by way of tenant improvements or by attaching items necessary for conducting business.
Unlike residential tenants the most common landlord-tenant disputes that lead to eviction are failure to pay rent on time, keeping pets against the rules of the rental agreement, and engaging in criminal activity on the rental property.
Laws are in place to make sure any such eviction action follows due process, which protects both tenants and landlords.
What is commercial real estate?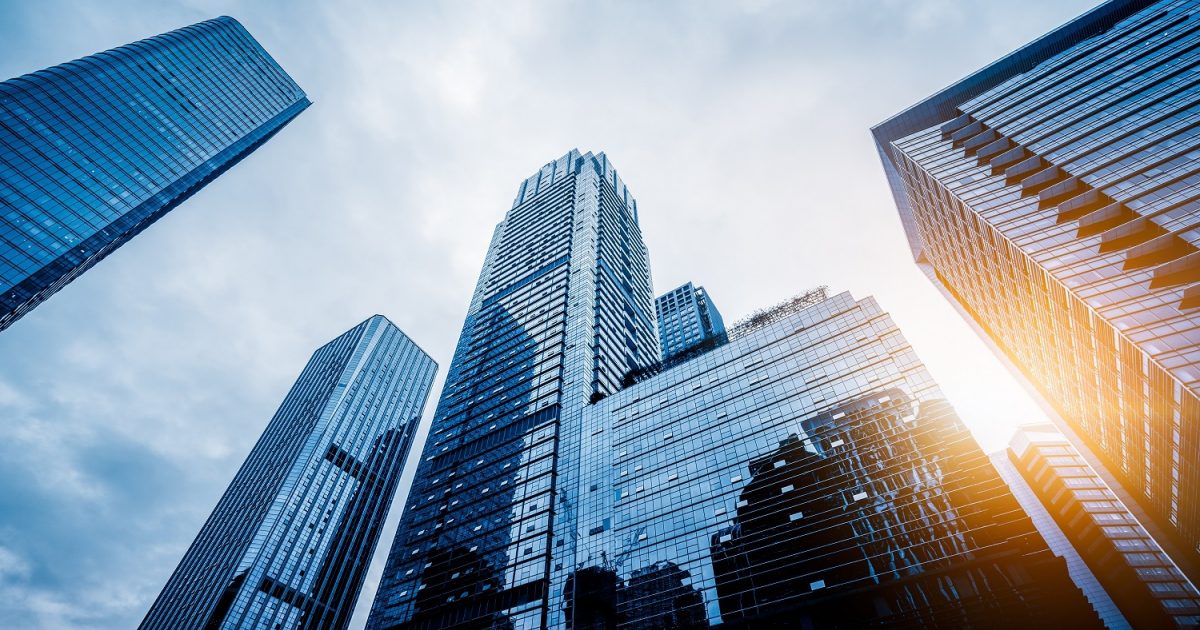 Commercial real estate is a property that has the potential to generate profit through capital gain or rental income. These real estate investments and businesses typically offer regular income that can be higher than typical yields on dividend stocks and bonds, and an array of tax benefits to a real estate investor.
Commercial real estate can also be a great hedge against the effects of inflation. Another benefit of commercial real estate investment is the ability of property owners to place debt on property which can increase the purchasing power of each dollar of equity.
This in turn increases the total potential returns of real estate for the various property owners, which also increases the risk.
What to expect from an unlawful detainer?
An unlawful detainer is known as a notice of an eviction and is used when a landlord wants to get tenants out of a rental property, either commercial or residential. It tells you that the landlord is suing to have you evicted.
It names the other landlord-tenant law as the landlord-tenant law Plaintiff and you as the landlord-tenant law as the Defendant. A case number and the name of the court where the lawsuit is filed are listed on the Unlawful detainer.
If you are served with notice of an unlawful detainer, get a lawyer or contact a local law firm or legal aid organization right away. Keep in mind you only have 5 days from the date you receive written notice of an unlawful detainer to file a written answer with the court.
The the landlord tenant attorney is required by law to serve you with the written notice of the full eviction process.
Why renting commercial space is a good investment:
The best reason to invest in commercial over residential rentals is the earning potential. Commercial properties typically have an annual return off the purchase price between 6% and 12%, depending on the area, current economy, and external factors. That's a much higher range than ordinarily exists for single family home properties.
Commercial evictions occur when a commercial landlord wants to remove their tenant from a piece of commercial property. This can occur for many different reasons. The first being
Commercial tenants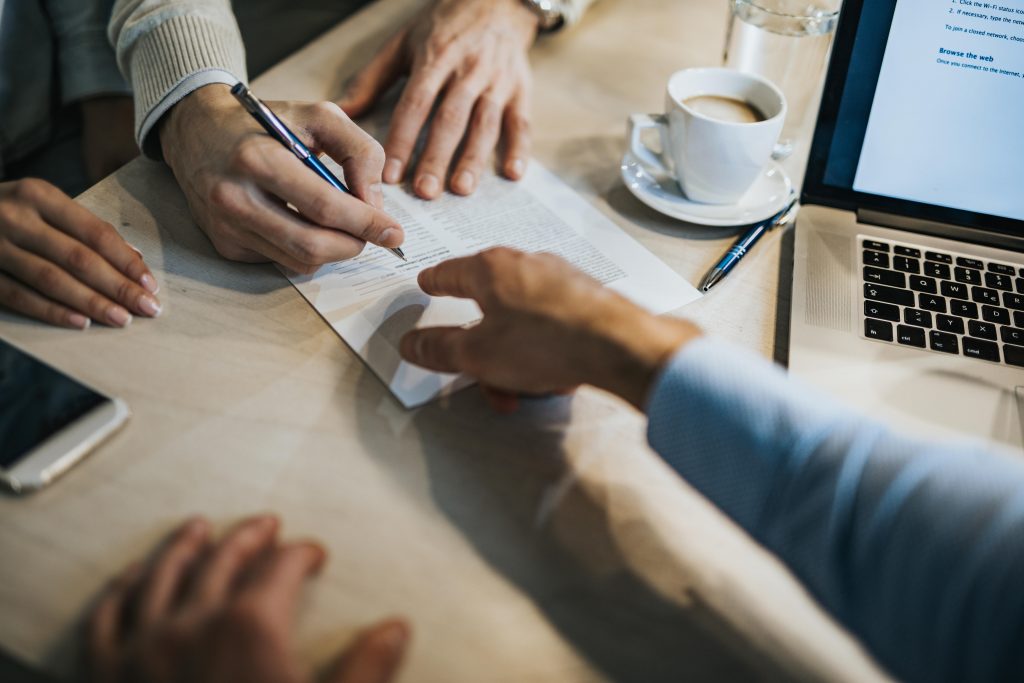 A commercial tenant is a person or entity that leases or rents a property, such as premises such as a building, office space, or retail space, for commercial purposes. Unlike residential tenants who rent property for personal use, commercial tenants are businesses that rent property for business purposes.
Commercial real estate tenants are typically business owners or entrepreneurs who need a physical space to operate their businesses. They may include retail stores, restaurants, offices, warehouses, or manufacturing facilities.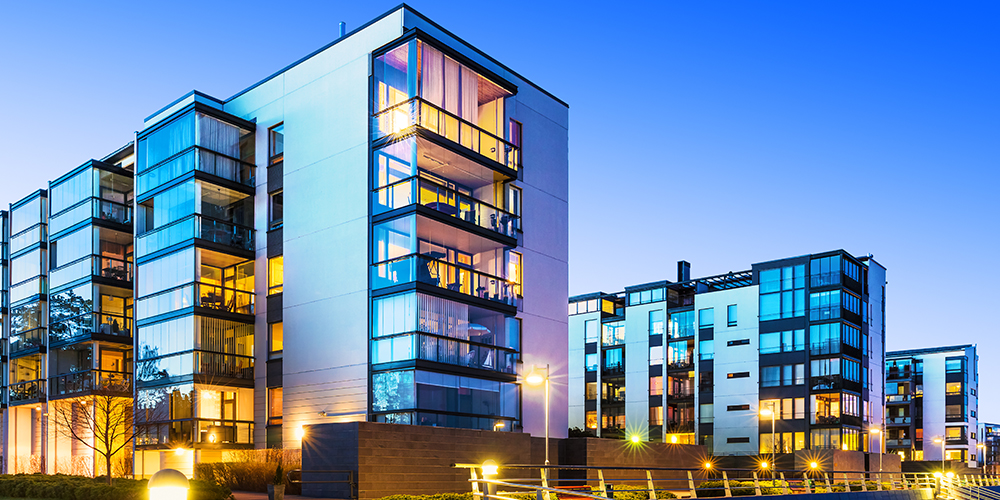 The terms of a commercial lease agreement are generally more complex than those of a residential lease, as both commercial leases and residential leases more often involve larger sums of money, longer lease terms, and more detailed provisions regarding the use and maintenance of the residency.
Commercial tenants are also often required to pay additional fees, such as common area maintenance charges, utilities, and property taxes.
Commercial tenants are responsible for maintaining the property in good condition during the lease term and returning it in the same condition as when they received it, subject to ordinary wear and tear.
They may be required by law to make repairs and perform maintenance on the property as needed, although the landlord is generally responsible for major repairs and structural issues.
In summary, a commercial tenant is a person or entity that rents or leases a property for commercial purposes and is subject to the terms and conditions of a commercial lease agreement.
Residential tenants
A residential tenant is an individual or group of individuals who rents a residential property, such as an apartment, house, or condominium.
The tenant typically signs a lease agreement with the landlord, which outlines the terms of the rental arrangement, including the duration of the lease, the amount of rent to be paid, and any other terms or conditions that apply to the tenancy.
Residential tenants are generally protected by a range of legal and regulatory frameworks that govern landlord-tenant relationships. These frameworks vary by jurisdiction but typically include provisions related to issues such as security deposits, rent increases, evictions, and tenant rights to privacy and habitability.
For example, in many jurisdictions, landlords are required to provide habitable living conditions for their tenants and are responsible for making necessary repairs to the property.
In addition to their legal protections, residential tenants also have certain responsibilities under their lease agreements. These may include paying rent on time, respecting the landlord's property, and adhering to any other terms or conditions outlined in the lease agreement.
By fulfilling these obligations, tenants can maintain a positive relationship with their landlords and ensure that their rights and interests are protected throughout the duration of their tenancy.
What are commercial lease negotiations?
It is the process of negotiating the terms of a lease agreement for commercial real estate between a landlord and a tenant.
These negotiations are typically conducted before the tenancy agreement is signed and involve both parties discussing various aspects of the lease, including the rental price, lease duration, security deposit, rent escalation clauses, maintenance responsibilities, tenant improvements, and other important details.
The goal of commercial lease negotiations is to reach an agreement that satisfies both parties and provides a solid foundation for a successful landlord-tenant relationship for.
It is important for both parties to have a clear understanding of each other's needs and expectations, and to be willing to negotiate and compromise in order to reach a mutually beneficial outcome.
Commercial lease negotiations can be complex and time-consuming, so it is important to have experienced legal and real estate professionals involved to help navigate the process and ensure that the commercial agreement is fair and legally sound.
Commercial leases in San Francisco
In San Francisco, commercial leases are governed by local and state laws, as well as by the terms of the agreement itself. San Francisco has specific regulations that apply to commercial leases, which can impact the negotiation and enforcement of these leases.
Additionally, San Francisco has specific zoning laws and building codes that can impact commercial leases. For example, certain neighborhoods may have restrictions on the types of businesses that can operate in the area, and buildings may need to comply with accessibility and safety requirements.
Eviction papers estoppel certificates
An eviction paper, also known as an eviction notice, is a legal document that a landlord may serve on a tenant to begin the process of eviction.
Eviction papers typically include a notice to vacate the property, a notice of a reason for the eviction notice, and a deadline for the tenant to vacate the rental dwelling. If the tenant does not comply with the eviction notice, the landlord may then file a lawsuit to obtain a court order for the tenant to vacate the residency.
Estoppel Certificates: An estoppel certificate is a legal document that a landlord may request from a tenant during the sale of a commercial property. The certificate is designed to provide information about the tenant's lease and tenancy, including the rent amount, lease duration, security deposit, and any outstanding obligations under the tenancy agreement conditions.
By obtaining an estoppel certificate, the buyer can be assured that the tenant is paying rent on time and is not in default of any tenancy agreement conditions.
Estoppel certificates are typically prepared by the tenant and signed by both the tenant and the landlord.
The certificate is a legally binding document, and the tenant is typically required to provide accurate and complete information about their tenancy agreement conditions.
Bargaining power and clients
Bargaining power refers to the ability of an individual or group to influence the decisions and outcomes of a negotiation or transaction. In other words, it is the leverage that one party has over another in a negotiation, based on various factors such as their resources, skills, market position, or other assets.
The greater a person or group's bargaining power, the more likely they are to achieve their desired outcome in a negotiation.
For example, a seller with a unique and highly sought-after product may have a strong bargaining position in negotiations with potential buyers, giving them more power to set the terms of the transaction. Similarly, an employee with specialized skills or experience may have more bargaining power in salary negotiations with their employer.
Factors that can impact bargaining power include the availability of alternatives, the perceived value of the goods or services being exchanged, the relative size and influence of the parties involved, and the strength of any existing relationships between them.
Commercial tenancy
Commercial tenancy refers to the legal arrangement between a commercial landlord and a tenant for the rental of a commercial property. Commercial tenancy agreements are typically more complex than residential rental agreements due to the larger financial stakes involved and the specific requirements of commercial tenants.
Commercial tenants may rent a variety of different types of properties, such as offices, retail spaces, warehouses, and manufacturing facilities. The terms of the tenancy agreement will vary depending on the type of rental dwelling being rented, as well as the specific needs of the tenant and the landlord.
How do unlawful detainers work?
An unlawful detainer is a legal term used to describe a situation where a tenant refuses to vacate a rental rental dwelling after their right to occupy the rental dwelling has been terminated. In other words, it is a lawsuit that a landlord can file against a tenant who has remained on the rental dwelling beyond the expiration of their tenancy agreement, or after the landlord has given them a notice to vacate the rental dwelling.
In an unlawful detainer action, the landlord is seeking to regain possession of the rental dwelling and, in some cases, recover unpaid rent and other damages. The tenant is given a certain amount of time to respond to the lawsuit and, if they do not contest it or lose in court, they will be ordered to vacate the rental dwelling.
The procedures for filing an unlawful detainer action can vary depending on the state and local laws, but in general, the landlord must give the tenant a written notice to vacate before filing a lawsuit. If the tenant does not leave the rental dwelling after the notice period has expired, the landlord can file an unlawful detainer lawsuit in trial.
Call Attorney James L. Arrasmith for a free consultation. He is a super attorney and is here to help you win your case. This can involve a commercial landlord dispute or adjusting the bargaining power for further advice.
Client Reviews
Contact Us Now