Trusts Modification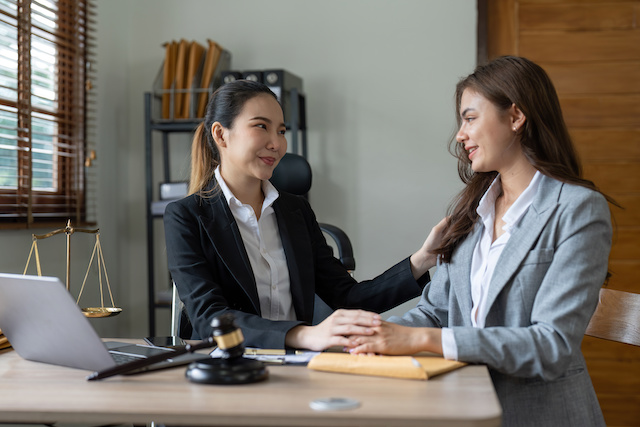 A trust is a legal arrangement in which one person (the trustee) holds property on behalf of another person (the beneficiary). Trusts can be used for a variety of purposes, including managing property, avoiding probate, and minimizing taxes.
Like wills, trusts can be modified to reflect changes in your life. Trust modification is the process of changing the terms of a trust to better suit your needs. A Trust modification can be used to make changes such as adding or removing beneficiaries, changing the trustee, or altering the distribution of assets.
Trust modification is generally done through a legal document called a trust amendment. A trust amendment is a legal document that makes changes to an existing trust. To be valid, a trust amendment must be signed by the settlor (the person who created the trust) and the trustee.
If you're thinking about modifying your trust, it's important to consult with an experienced estate planning lawyer such as James L. Arrasmith. We can help you determine whether or not a modification is right for you, and we can make sure that the amendment is properly executed and meets all of the legal requirements under California law.
Do I Need the Modification of a Trust?
The answer to this question is, unfortunately, it depends. Every situation is different, so it's impossible to give a definitive answer without knowing all the details of your particular case. However, in general, the modification of a trust may be necessary if you want to make changes to how your trust is currently set up. This could include things like adding or removing beneficiaries, changing the distribution schedule or appointing a new trustee. If you're considering making any of these types of changes, it's important to speak with an attorney who can help you determine if the modification of trust is right for you.
At our law firm, we are very well-versed on trust modifications and can help you make the changes you need to ensure that your trust continues to meet your needs. We understand the importance of having up-to-date and effective trust, so we'll work with you to make sure everything is taken care of. Contact us today to schedule a consultation. We'll be happy to answer any questions you have and help you determine if the modification of trust is right for you.
Client Reviews
Contact Us Now