Collaborative Law Divorce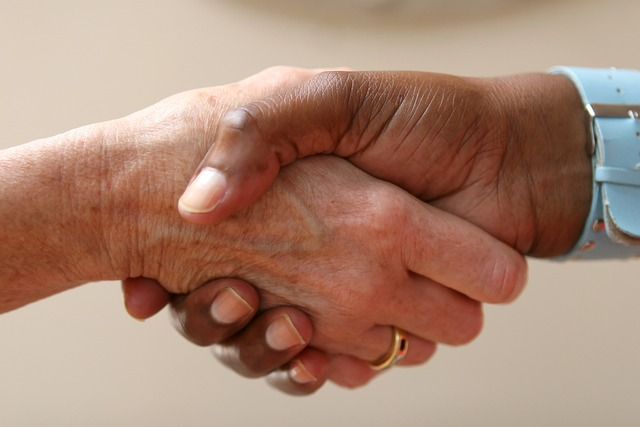 What is a Collaborative Divorce?
A collaborative divorce is a method of negotiating a divorce settlement outside of court. In a collaborative divorce, the spouses hire specially trained attorneys and neutral third parties to assist in reaching an agreement. The key feature of a collaborative divorce is that all parties sign an agreement to negotiate in good faith and disclose all relevant information. If the process breaks down and goes to court, the attorneys must withdraw from representing the spouses. This creates an incentive for everyone to work together to find win-win solutions.
How Does the Collaborative Divorce Process Work?
The collaborative divorce process has several key steps:
1. Signing a Participation Agreement
This agreement commits both spouses and their attorneys to honest, transparent negotiations and to settle out of court. If either spouse goes to court, the attorneys must withdraw.
2. Information Gathering and Sharing
Spouses disclose all relevant financial records, assets, debts, income sources, and other information. This provides a clear picture of the marital estate to divide.
3. Identifying Interests and Goals
In collaborative meetings, each spouse expresses what is most important to them in the settlement such as financial security or child custody arrangements. Interests are emphasized over positions.
4. Generating Settlement Options
The team brainstorms possible options that further the identified interests and goals of both spouses. Multiple scenarios may be discussed.
5. Negotiating the Final Settlement
Spouses negotiate remaining issues and finalize settlement terms. Compromises are made based on mutual respect. If children are involved, their best interests are prioritized.
6. Drafting the Settlement Agreement
Attorneys incorporate the negotiated terms into a written settlement agreement. A divorce decree finalizing the agreement is then submitted to the court.
Benefits of Choosing a Collaborative Divorce
There are several potential advantages of a collaborative divorce over traditional litigation:
Reduced conflict: The collaborative law process aims to defuse tension and resentment between spouses. Communication remains respectful and constructive.
Confidentiality: Collaborative meetings are private, unlike court proceedings. Sensitive financial and personal information remains confidential.
Lower cost: By avoiding court battles, collaborative divorce costs less in legal fees on average.
Customized solutions: Spouses craft creative agreements tailored to their family versus a judge imposing decisions.
Co-parenting support: Child-focused specialists can provide guidance on minimizing stress and disruption for children.
Future relationship improvement: Research shows the collaborative process often improves future co-parenting relationships after divorce.
Is Collaborative Divorce Right for You?
While a collaborative divorce has many benefits, it is not the best choice for every couple. It requires:
A commitment to reaching a negotiated settlement from both spouses.
Full, honest disclosure of all information by both parties.
The ability to communicate respectfully, even during disagreement.
Willingness to compromise on both sides.
If there are issues like domestic violence, lack of trust, or unwillingness to negotiate in good faith, the traditional litigation pathway may be better suited. Most attorneys offer consultations to discuss which divorce process aligns with a couple's situation.
The Role of Collaborative Divorce Attorneys
Collaborative divorce attorneys have a unique role compared to traditional family law practitioners. Their job is to guide clients through interest-based negotiation – not litigation. Key responsibilities include:
Advising clients on their legal rights/options under state law
Helping clients identify important interests and goals in the settlement
Educating clients on the collaborative process and team approach
Ensuring a fair, equitable agreement within legal bounds
Drafting proposed options for settlement terms
Developing a written settlement agreement for court approval
Collaborative attorneys maintain a tone of respect and constructive problem-solving. They do not make threats or negotiate in an adversarial manner. The needs of children are also prioritized in their counsel.
How Collaborative Lawyers Differ from Traditional Divorce Attorneys
Traditional family law attorneys are trained and practiced in litigation. Their approach is focused on preparing cases for court and zealously representing their individual client's position. Areas of divergence include:
Orientation – Collaborative lawyers work toward win-win solutions while traditional attorneys aim to "win" in court.
Communication – Traditional attorneys often use legal demands and aggressive posturing. Collaborative attorneys maintain a respectful dialogue.
Disclosure – Full, honest disclosure is voluntary in litigation yet required in collaborative practice.
Problem-solving – Traditional attorneys argue respective positions while collaborative attorneys jointly brainstorm options.
Expertise – Collaborative professionals receive specialized training in interest-based negotiation.
Court as last resort – Traditional attorneys use litigation as leverage. Filing motions and going to court is unacceptable in collaborative divorce.
The collaborative team model creates a more supportive environment for clients to resolve divorce issues. However, traditional legal advocacy remains appropriate when cooperative settlement is not possible.
Finding Qualified Collaborative Divorce Professionals
It is critical to hire specially trained collaborative attorneys and neutral third parties. Look for professionals who are licensed and certified in collaborative law. Relevant organizations to check include:
International Academy of Collaborative Professionals (IACP)
State/local collaborative practice groups
American Academy of Matrimonial Lawyers (AAML)
Choosing the right professionals can make or break the success of a collaborative divorce. Take time to research and find an experienced team you feel comfortable with.
Selecting Your Collaborative Divorce Lawyer
It is important to vet potential collaborative divorce lawyers thoroughly. Look for an attorney who is appropriately trained, certified, and has extensive experience in interest-based negotiation. Interview several candidates and ask questions such as:
How long have you practiced collaborative divorce specifically?
What training have you received in collaborative law?
How many collaborative cases have you handled and what was the outcome?
What is your coaching/communication style with clients?
How do you ensure respectful dialogue during challenging conversations?
Choose a lawyer who understands your priorities and makes you feel heard and comfortable. They should convey competence in guiding you through the collaborative process.
Litigation vs. Collaborative Divorce Proceedings
Traditional divorce litigation follows an adversarial path through the court system. Spouses battle over positions instead of communicating interests. Proceedings typically involve:
Filing complaints/motions with the court
Extensive delays waiting for court dates
Draining depositions and discovery
Public court hearings
Trial before a judge for unresolved issues
In contrast, collaborative divorce procedures focus on constructive, private settlement conversations. Meetings involve:
Identifying shared and individual goals
Generating settlement options for negotiation
Respectful communication and compromise
Creating mutual agreement on all issues
Drafting final decrees for court approval
The collaborative approach circumvents acrimonious court proceedings by maintaining good faith.
Child Custody in Collaborative Divorce
In traditional litigation, judges make final child custody determinations based on arguable input from the parents. Collaborative divorce enables parents to thoughtfully co-create custody agreements tailored to their children's needs. Considerations include:
Developing a parenting plan detailing custodial time for each parent
Determining shared decision-making on matters like education, health, etc.
Establishing transition schedules and exchange procedures
Designating how to handle future disputes
Including terms on issues like relocation or introducing new partners
With guidance from child specialists, parents in collaborative cases take control over what works best for their family versus leaving such vital decisions in the hands of a judge.
FAQs about collaborative divorce:
Q: What is collaborative divorce?
A: Collaborative divorce is a method for couples to negotiate the terms of their divorce settlement outside of court with the help of specially trained attorneys and neutral third-party experts. The key features are good faith negotiations, full disclosure, and a commitment to finding mutually agreeable solutions.
Q: How does it work?
A: Both spouses hire collaborative attorneys to provide legal advice. The attorneys commit to settling out of court. The spouses, attorneys, and neutral experts like child psychologists or financial planners form a team that works cooperatively in a series of private meetings to create settlement agreements.
Q: What are the benefits?
A: Benefits include less conflict, lower costs, maintaining privacy, ability to craft creative solutions, support on co-parenting issues, and often improving relationships between ex-spouses compared to adversarial litigation.
More Info
Q: Is it right for every couple?
A: No. It requires a sincere commitment from both parties to negotiate in good faith, disclose all information, communicate respectfully, and compromise. For couples unable or unwilling to do this collaborative divorce will not work. Traditional litigation may be better suited.
Q: How do I find collaborative professionals?
A: Vet potential attorneys thoroughly. Look for proper training and certification in collaborative law. The International Academy of Collaborative Professionals and state/local practice groups are resources for finding qualified practitioners.
Q: What does a collaborative divorce cost?
A: Costs vary by location and complexity of issues. But overall collaborative divorce still tends to cost less than litigation while providing greater flexibility, privacy, and control over outcomes. Many attorneys offer free consultations to estimate costs.
Related terms: mental health professionals, legal process, collaborative divorces, collaborative lawyer, traditional divorce process, own attorney, collaborative divorce team, other professionals, choosing collaborative divorce, alternative dispute resolution, child support, divorce mediation, collaborative divorce works, financial professionals, court process, begin litigation, divorce coach, spouse's attorney, attorneys sign, both you, go to court, reach agreements, divorce terms, trained mediator, minor children
Client Reviews
Contact Us Now