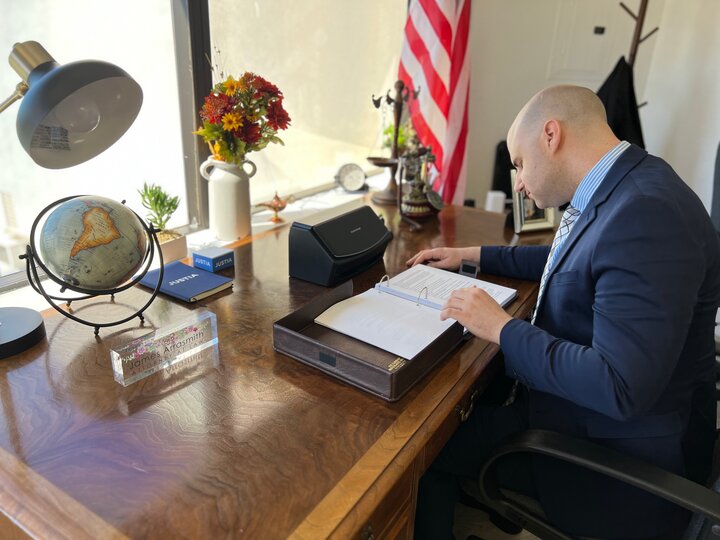 Attorney-Client Relationship
Selecting a divorce attorney is one of the most important decisions you will make during your divorce. The attorney you choose will be your advocate and guide through the complex legal process, so it's crucial to find someone you trust and can communicate with effectively.
When first meeting with potential divorce lawyers, come prepared with a list of questions to ask them. You want to get a sense of their legal experience and expertise in family law and divorce cases specifically.
Find out details about the law firm itself – size, reputation, resources, and staff support. Request clarification on the specific services the attorney provides and their availability throughout the process.
It's also vital to understand the attorney's communication and working style. Do they prefer phone, email, or texts? Are they responsive in a timely manner? How often will you meet in person?
You want to select a divorce lawyer who is readily available to update you on your case and answer questions along the way. Excellent communication contributes significantly to a positive attorney-client relationship.
The ideal divorce lawyer will make you feel comfortable sharing details about your marriage, finances, family matters, and the events leading up to the separation. Your privacy should be respected, but holding back relevant information could hurt your case.
The more your lawyer knows, the better positioned they are to represent your interests and achieve the optimal outcome.
Finally, discuss fees thoroughly upfront so there are no surprises down the road. Find out how they bill – hourly, flat rate, etc. – and what expenses you are responsible for. If money is an issue, inquire about payment plans or alternative billing arrangements.
Eviction Law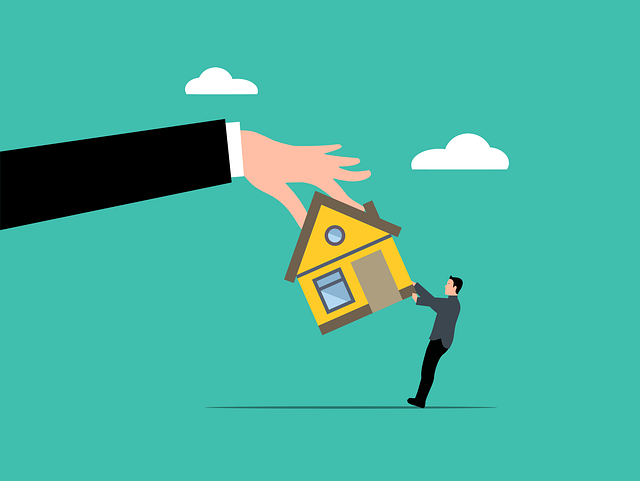 Landlord-tenant disputes are never pleasant, but sometimes eviction is unavoidable. The eviction process is governed by federal, state, and local laws that landlords and property managers must follow meticulously.
Consultation with qualified real estate attorneys ensures proper protocols are observed.
The first step in any eviction proceeding is providing tenants with adequate notice per the lease agreement.
This notice informs renters of the reason for eviction – typically nonpayment of rent or significant lease violations – and provides an opportunity to rectify the situation or vacate the premises within a specified time frame, usually 3 to 30 days depending on the jurisdiction.
If tenants fail to comply with eviction notices, landlords can file a lawsuit requesting a court-ordered eviction.
In court, landlords must conclusively prove the proper notice was delivered and that just cause exists for the removal of tenants. Defendants have the right to argue against accusations in the eviction lawsuit.
If the judge rules in favor of plaintiffs, eviction orders are issued, giving defendants limited time to move out voluntarily – often just a week or two.
If tenants refuse to leave after the deadline passes, plaintiffs can request law enforcement remove occupants and personal belongings from the rental unit.
The eviction process varies regionally based on state and local tenant-landlord laws. Real estate attorneys stay up to date on all regulations impacting property owners and managers.
Their expertise facilitates swift resolutions and ensures evictions are executed properly from start to finish.
Tenant Lawyers
Renting a home or apartment comes with legal rights and responsibilities for both tenants and landlords. Tenant lawyers specialize in rental law and represent renters facing housing disputes or legal action. Their services are invaluable for navigating contentious issues like evictions, security deposit claims, and substandard living conditions.
A tenant lawyer's primary role is advising and defending renters involved in legal battles with property owners or managers. Some common situations that may require legal counsel include:
Eviction notices for late rent, lease violations, etc.
Security deposit disputes – landlords withholding deposit money
Unlawful entries or harassment from property managers
Unsafe or unhealthy rental conditions – mold, infestations, broken appliances, etc.
In many regions, landlord-tenant laws offer protections for renters in such scenarios.
However, researching the intricacies of rental statutes and case law is complex and time-consuming. Tenant attorneys have specialized expertise that renters rarely possess themselves.
Lawyers represent renters in negotiations and court proceedings to reach favorable outcomes. Their goals may include reasonable settlement offers, dismissed cases, discounted rents, returned deposits, or sufficient time to vacate the property before eviction.
There are tenant rights organizations that provide free or low-cost legal aid for qualifying renters as well.
Having a knowledgeable tenant lawyer gives renters invaluable confidence, support, and advocacy when facing rental disputes and legal action. Before conflicts escalate, contacting an attorney well-versed in state and local tenant-landlord laws is a renter's best defense.
Eviction Process Details
Evicting tenants is often unavoidable for landlords, but following proper legal protocols is imperative. Attorneys ensure eviction documents like notices and lawsuits adhere to laws and lease terms.
Eviction notices must cite relevant lease violations in detail, as outlined in the rental agreement. Common reasons include nonpayment of rent or excessive property damage.
Notices must allow adequate response time based on local ordinances – typically 3 to 30 days.
If tenants rectify violations, evictions may proceed no further. However, if issues persist, attorneys help landlords file court-ordered eviction lawsuits. Lawyers gather evidence proving proper notice was given and breaches warrant removal.
In court, attorneys advocate for landlord clients while representing their rights under housing discrimination laws. Lawyers also ensure landlords avoid missteps like illegal lockouts or seizure of tenant property.
If eviction cases succeed, lawyers advise clients on the next steps and proper procedures for the removal process. Their legal knowledge protects landlords as they navigate contentious evictions from start to finish.
Sound Legal Advice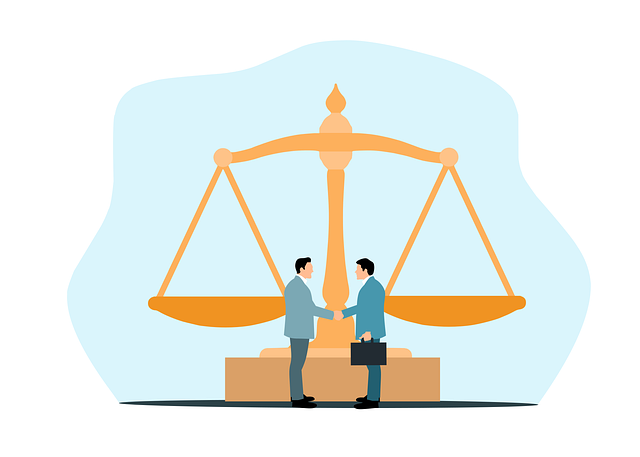 Seeking sound legal advice from a licensed, experienced attorney protects your interests in the intricate legal system. Lawyers provide counsel tailored to your exact situation and objectives.
They inform you of your rights and options and then recommend prudent actions under the circumstances.
Competent lawyers do far more than just know the law. They utilize sharp analytical skills to apply statutes appropriately given the intricacies of your case.
They draw on their deep understanding of the system to anticipate potential pitfalls and prepare powerful strategies. Their negotiation skills can help resolve disputes out of court economically. If trials occur, they effectively argue your position before judges or juries.
High-caliber attorneys have spent years honing litigation talents like detailed discovery procedures, persuasive writing, and oral advocacy.
Their mastery of the rules of evidence and procedure allows them to object to faulty arguments and admit favorable facts. Presenting coherent, compelling cases requires legal skills attorneys develop through education and experience.
Seeking an attorney's advice as early in the process as possible is wise. The longer you wait, the fewer options you may have.
Clear counsel empowers you to make informed decisions and avoid missteps when the stakes are high. Even if you ultimately do not retain legal services, a consultation provides invaluable direction.
Of course, attorneys vary in competency and areas of expertise. Do your due diligence to retain someone respected and experienced in your specific legal niche.
Being comfortable with their communication style and confident in their capabilities is essential. Protect yourself now and in the future by investing in sound legal advice.
Getting Legal Assistance
Navigating the complex legal system is daunting without guidance from experienced attorneys. Seeking legal assistance ensures you understand your rights and strengthens your case.
Law firms offer professional counsel and representation for diverse legal matters.
In California, lawyers are licensed by the State Bar of California which oversees their education and training. There are over 250,000 active attorneys in California specializing in everything from family law to corporate litigation.
Finding California lawyers with expertise in your specific legal issue is crucial.
Most reputable law firms offer free consultations as an introduction to their services.
This gives potential clients the opportunity to discuss their matter with an attorney and evaluate if the firm is the right fit. Being comfortable communicating with your lawyer is key.
During a consultation, inquire about the firm's experience handling cases similar to yours. Request client references you can contact for feedback.
Also, clarify billing practices and rates. Understanding exactly what you will pay allows you to budget accordingly.
Reliable legal assistance empowers you to make smart decisions in difficult situations. Partnering with knowledgeable, responsive lawyers leads to the most positive resolutions.
Do your research to connect with a law firm that fits your needs and provides skilled counsel.
Conclusion
Selecting the right divorce attorney to represent your interests is critical. An attorney who is knowledgeable, communicates well, and makes you feel comfortable is key. Understanding eviction laws and processes helps landlords and property managers remove problematic tenants legally. Tenant lawyers play an invaluable role in defending renters' rights and resolving housing disputes. In all legal matters, seeking sound counsel from an experienced attorney is wise. With their guidance, you can make informed decisions and achieve optimal outcomes.
Frequently Asked Questions
What should I ask potential divorce attorneys during a consultation?
Important questions to ask prospective divorce lawyers include: How many divorce cases have you handled similar to mine? What is your communication style? How quickly do you respond to inquiries? What are your fees and billing practices? Do you provide itemized monthly statements? Can you provide references from past clients?
What are some common lease violations that can prompt evictions?
Common lease violations that may lead to evictions include nonpayment of rent, excessive noise or disturbances, unauthorized tenants or pets, property damage, and illegal activity on the premises.
Failure to cure violations after proper notice can result in court-ordered removal.
What protections do tenants have against evictions?
Tenants are protected by laws that require landlords to provide formal notices with adequate opportunity to cure lease breaches before filing for eviction.
Tenants have the right to contest eviction lawsuits in court if the grounds are unreasonable or discriminatory. Proper procedures must be followed throughout.
When should I consult a lawyer about landlord-tenant disputes?
It's advisable to contact a lawyer as soon as you receive any threatening notices from your landlord regarding late rent, lease violations, or pending eviction.
Early legal guidance helps protect your rights and resolve disputes favorably.
What does a free legal consultation typically involve?
A free consultation usually provides the chance to briefly summarize your case and ask questions to determine if the lawyer has the relevant expertise to meet your needs.
The lawyer may offer general advice but more in-depth counsel requires formal retention.
Related terms: legal matter, lease agreements, paying rent, represent clients, legal issues, sacramento county, northern california, super lawyers, nearby cities, other party, practice area, thomson reuters, related practice areas, office, trial, business, hiring, bankruptcy, custody, enough good things, disagreements, commercial, life, service, assist
Client Reviews
Contact Us Now