Grandparents' Rights in California: A Guide for Grandparent Visitation Rights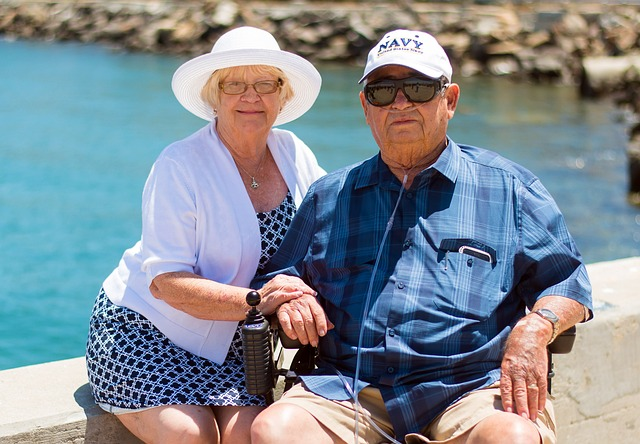 In California, grandparents may petition the courts for visitation rights or custody of their grandchildren in certain circumstances. This guide explains grandparents' rights and provides tips for grandparents navigating the legal system.
Overview of Grandparents' Rights Under California Law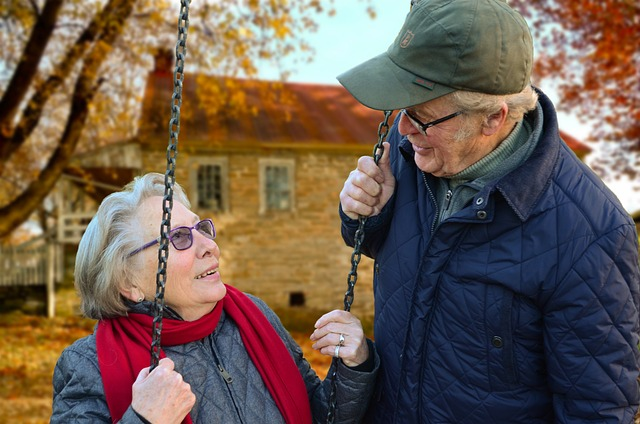 California law allows grandparents to seek visitation or custody if:
One or both parents are deceased
The parents are divorcing or separated
The grandchild was adopted by a stepparent
The parents consent
Courts focus on the "best interest of the child" when evaluating grandparents' petitions. Key factors considered include:
The existing grandparent-grandchild relationship
The child's preferences
Parental fitness
Potential detriment or benefit to the child
"In our case, the judge really seemed to care about allowing my grandson to maintain the close bond he shared with us his grandparents," said Mary Sanchez, who was granted visitation rights after her son divorced.
While grandparents are given consideration, courts uphold the rights of fit parents to ultimately make decisions regarding their children.
In certain circumstances, California law allows grandparents to petition for visitation rights or custody.
When Can Grandparents Seek Visitation Rights?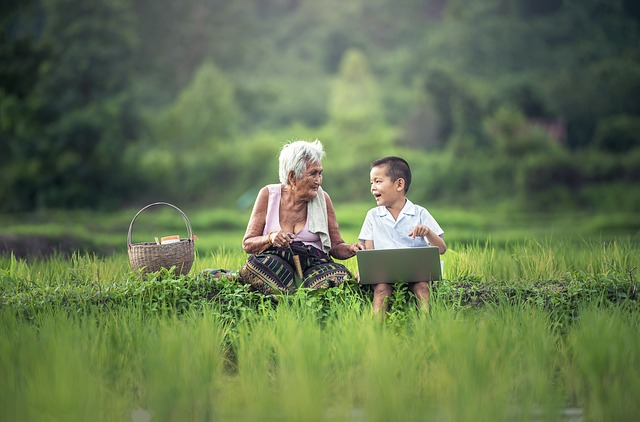 Grandparents have the strongest case for visitation when:
One or both of the grandchild's parents are deceased. The remaining parent determines visitation unless the grandparents petition the court. With one parent deceased, grandparents have a better chance if they have an active, close relationship with the grandchild.
The parents are divorcing or legally separated. Grandparents can petition for reasonable visitation rights. However, courts prefer to let parents determine grandparent visitation after a divorce unless visitation is in the clear best interest of the child.
The child was adopted by a stepparent. In this situation, natural grandparents maintain visitation rights unless those rights are terminated by a court order.
The child was conceived via assisted reproductive technology and a parent objects to visitation. For example, if the child was conceived through IVF using an egg or sperm donor and a parent denies the donor's parents visitation.
To win visitation rights, grandparents need to show evidence of a close, established relationship with the grandchild. Things that can help grandparents' cases include photos together, school records listing grandparents as emergency contacts, and testimony on the time spent together.
Gaining Custody as Grandparents
Grandparents may seek custody of their grandchildren if:
The parents are proven unfit. This includes situations such as abuse, neglect, drug addiction, or abandonment. The grandparent must provide a safe, stable home environment.
The parents voluntarily relinquish custody. The parents consent to transferring custody to the grandparents, often due to personal challenges that prevent them from adequate parenting.
The child is a dependent of the court. If the state has become responsible for the child's care due to serious parental problems. The court may grant custody to the grandparents rather than placing the child in foster care.
"We were able to show the judge ample evidence of our daughter's problems with drugs and alcohol. While heartbreaking, gaining custody of our granddaughters was essential to protect them," said Michael Davis, who was granted custody along with his wife.
To gain custody, grandparents must prove they can provide greater stability and care than the parents.
Factors Courts Consider | Grandparents' Rights California
California judges weigh these factors when determining grandparents' rights:
Existing relationship. The closeness of the current grandparent-grandchild bond. More contact time and shared experiences help grandparents' cases.
Child's wishes. The child's preferences are considered, if old enough to express them. Courts may speak privately with an older child.
Mental and physical health. Relevant health issues of the grandparents that could impact their ability to care for the child.
History of abuse or substance use. Any domestic violence, drug abuse, or other concerning behavior by the grandparent seeking rights.
Parents' fitness. The problems and challenges leading to the parents being deemed unfit in cases of seeking custody transfer.
Benefits and detriment. Whether denying visitation would harm the child vs. the benefit of maintaining the grandparent relationship.
Tips for Grandparents Seeking Rights
For grandparents preparing to petition the court for visitation rights or custody, useful steps include:
Consult an attorney. Have a family law attorney review your specific situation and rights.
Document your relationship. Gather evidence like photos, school records, and testimony showing your involvement in the child's life.
Get a mental health evaluation. Have a psychological evaluation done to assess your parental fitness.
Be cooperative. Show that you aim to support the parents as well and work cooperatively with them, if possible.
Focus on the child's needs. Stress to the court how granting rights will provide stability and benefit the child.
5 new points I haven't covered yet in the article on grandparents' rights in California:
Impact of siblings
If the grandparents are seeking visitation or custody of multiple siblings, keeping the siblings together is seen as ideal. Courts prefer not to separate siblings if possible.
Grandparent's financial means
Courts may look at the grandparents' income and resources to ensure they can financially provide for the grandchildren long-term, especially in custody cases.
Modifying existing orders
Grandparents can file petitions to modify existing visitation and custody orders if circumstances change, such as if the grandchild's needs or safety are at risk.
Mediation and counseling
Judges may order family counseling or mediation between grandparents and parents to improve communication and attempt to resolve issues first before ruling on visitation or custody.
Differences between married vs. unmarried parents
Unmarried parents may face additional burdens defending their right to limit grandparent access compared to married parents who share constitutional rights.
Conclusion and Key Takeaways
California law recognizes certain grandparents' rights, but parental rights are still given deference if parents are fit.
Grandparents have the strongest cases when parents are unfit, deceased, or agree to custody.
Courts focus on the child's best interest above all when evaluating granting grandparents custody or visitation.
While pursuing custody or visitation can often lead to conflict with parents, remember that the priority should be on doing what is best for the grandchild's well-being.
11 Things You Should Know about Grandparent Visitation Rights
It is important for grandparents to maintain detailed records of their involvement in their grandchildren's lives. Beyond photos and school documents, grandparents can keep logs of visits, gifts given, expenses paid for the grandkids, etc. These records help demonstrate the consistent, active role grandparents play.
In mediation between grandparents and parents during visitation and custody disputes, having an experienced mediator is key. The mediator helps find common ground and guides both sides toward a compromise that upholds the child's best interests. Quality mediation can resolve issues out of court.
Unlike with parents, there is no legal obligation for grandparents to pay child support when granted custody or visitation rights in California. However, grandparents may choose to provide financial assistance voluntarily or agree to a set amount based on negotiations.
If grandparents originally consented to the adoption of their grandchild, they typically waive legal visitation rights. But in stepparent adoptions, consent for adoption does not mean the grandparent forfeits visitation rights.
Hiring a custody evaluator, also called a 730 expert, can significantly aid grandparents' custody cases. The evaluator interviews all parties, observes interactions, and makes recommendations to the judge about optimal custody arrangements.
Grandparents who were primary caregivers for an extended time may file for de facto parent status, entitling them to custody consideration on par with parents based on functioning in a parental role.
In high-conflict custody cases between grandparents and parents, mediation and counseling are not always effective if parties are unwilling to compromise. Litigation may become necessary despite its challenges.
More
If grandparents have serious health conditions that impact their ability to care for young grandchildren, it can negatively affect petitions for custody or overnight visitations. Judges consider health issues closely in assessing if grandparents can handle childcare responsibilities.
Grandparents who live far distances, such as out-of-state, face more difficulties being granted visitation rights, especially over parents' objections. Travel expenses and limited time together work against out-of-state grandparents.
Mediators encourage grandparents seeking visitation or custody to focus conversations on their love for the grandchild and desire to be part of the child's life, rather than leveling blame at the parents. Positive intentions aid compromise.
Modifying custody orders is complex for grandparents, usually requiring another investigation and hearing. Grandparents must prove changed circumstances and that modification clearly benefits the child more than existing arrangements.
Related Terms: Child's parents, parent's whereabouts, grandparent visitation rights, California family law attorney, reasonable grandparent visitation, grandparents win custody, parents join, preexisting relationship, or her child, child custody, grandparent's petition, experienced attorney, child's health, grandparents visitation,
Client Reviews
Contact Us Now