Personal Injury In California
Shocking Secrets Revealed: The Hidden Link Between Personal Injury and Landlord Tenant Law in California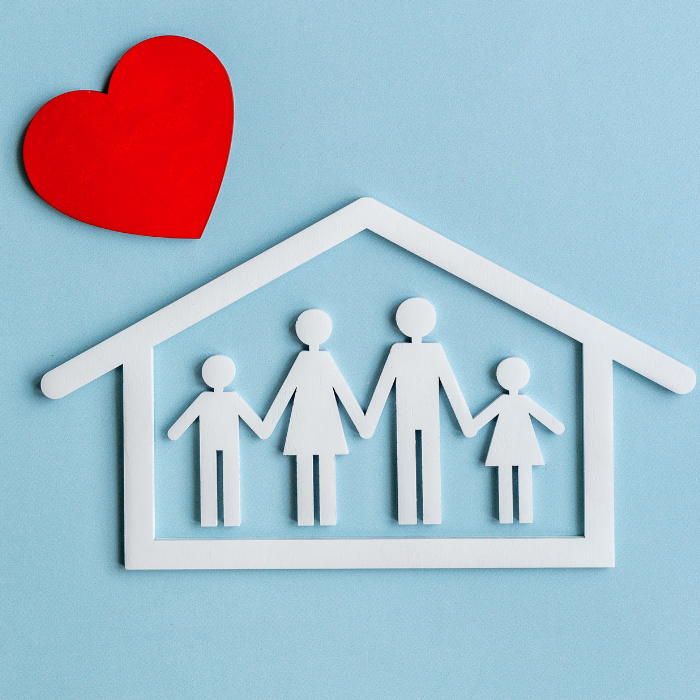 Attention, California tenants! You might think that personal injury and landlord-tenant law have nothing to do with each other, but get ready for a big surprise! We're about to uncover the unexpected link between these two different things. Imagine slipping and falling or being kicked out of your home for no good reason. Well, guess what? These situations are connected to laws that protect you as a tenant. It's like a thrilling adventure where personal injuries and rules for landlords come together. Let's dive into this exciting world where these two legal areas collide!
Understanding the Intersection of Personal Injury and Landlord Tenant Law
Did you know that in California, landlords have a big responsibility to make sure the place you live in is safe and comfortable? This means they have to take care of things like fixing broken stuff and making sure there aren't any dangerous things around. When landlords don't do their job, it can sometimes lead to people getting hurt. That's where personal injury and landlord-tenant law come together. It's like a puzzle where these two things connect. Let's explore some interesting situations where personal injuries can happen because of problems in rental properties. It's important to know about this so you can understand your rights as a tenant
1. Slip and Fall Accidents: Who's Responsible?
Imagine this: You're walking down the stairs of your apartment building when suddenly, you slip on a wet surface and take a tumble. In such cases, determining liability becomes crucial. If the slip and fall accident occurred due to the landlord's negligence, such as a failure to fix a leaking roof or address a slippery surface promptly, you might have a valid personal injury claim under premises liability law.
2. Negligent Property Maintenance: A Recipe for Disaster
The maintenance of rental properties is the responsibility of the landlord. Failure to address critical maintenance issues, such as broken handrails, faulty wiring, or defective appliances, can lead to severe injuries for tenants. In these situations, tenants may pursue personal injury claims based on the landlord's negligence in maintaining a safe living environment.
3. Premises Liability Claims: Holding Landlords Accountable
Premises liability claims can hold landlords accountable for injuries resulting from hazardous conditions on their property. From inadequate security measures that result in assaults to poorly maintained common areas leading to accidents, tenants have the right to seek compensation for injuries sustained due to the landlord's negligence.
4. Toxic Mold Infestations: Silent Health Hazards
Mold infestations can lurk within the walls of rental properties, causing respiratory problems, allergies, and other health issues for tenants. Landlords have a duty to promptly address mold problems and maintain a habitable environment. If a landlord fails to take appropriate action, resulting in health problems for tenants, a personal injury claim based on toxic mold exposure
5. Dog Bites and Landlord Liability: Unleashing the Truth
Did you know that landlords can also be held liable for dog bites that occur on their rental properties? In California, landlords have a duty to ensure that their tenants' pets do not pose a threat to others. If a landlord allows a dangerous dog to reside on their property without taking proper precautions, they may be held responsible for any injuries caused by the dog.
6. Security Breaches: Protecting Tenants from Harm
Safety should be a top priority for landlords. Inadequate security measures, such as broken locks, lack of proper lighting, or faulty entry systems, can put tenants at risk of being victims of crimes like assault or burglary. If a tenant suffers injuries due to a security breach that the landlord could have prevented by taking reasonable precautions, the tenant may have a valid basis for filing a personal injury claim against the landlord.
7. Wrongful Evictions: Legal Recourse for Personal Injury
While we often associate personal injury claims with physical harm, it's important to acknowledge that wrongful evictions can also inflict emotional distress and financial hardship on individuals. If a landlord illegally evicts a tenant, resulting in psychological trauma or financial losses, the affected tenant may seek compensation for their injuries.
8. Emotional Distress: The Hidden Impact of Landlord Tenant Conflicts
Landlord-tenant disputes can take a toll on a tenant's emotional well-being. Harassment, intimidation, or failure to address tenant complaints can lead to significant emotional distress. In certain cases, tenants may be able to pursue personal injury claims to seek damages for the psychological harm caused by their landlords' actions or negligence.
9. Seeking Justice: Choosing the Right Legal Representation
If you find yourself in a personal injury situation intertwined with landlord-tenant law, it's crucial to consult with an experienced attorney who specializes in both areas. They can navigate the complexities of these intersecting legal realms and provide you with the guidance needed to protect your rights and seek the compensation you deserve.
10. Prevention is Key: Know Your Rights, Protect Your Well-Being
Armed with the knowledge of personal injury and landlord-tenant law, tenants can take proactive steps to safeguard themselves from potential harm. Understanding your rights as a tenant, conducting regular property inspections, documenting maintenance requests, and promptly reporting any safety concerns to your landlord can help prevent personal injuries and ensure a safe living environment.
Conclusion
Whether it's making sure your home is safe or standing up for yourself if something goes wrong, understanding these laws can make a big difference. So, remember to always speak up if you notice any problems in your rental property and seek help from trusted adults or professionals if you ever need it. Stay informed and empowered, and keep exploring the fascinating world where personal injury and landlord-tenant law meet!
Client Reviews
Contact Us Now