What is Divorce Mediation? A Step-by-Step Guide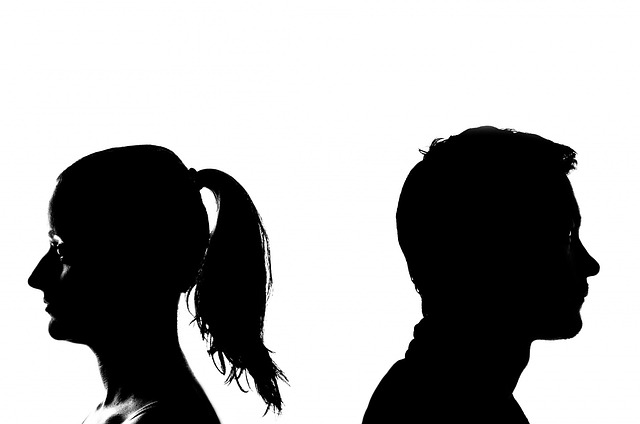 Divorce mediation has become an increasingly popular alternative to traditional divorce litigation. In mediation, you and your spouse work with a neutral third party to negotiate the terms of your divorce, rather than leaving decisions in the hands of lawyers and judges. Mediation can save time, money, and emotional anguish compared to a lengthy court battle.
If you're considering divorce mediation, this guide will walk you through how the process works, when it makes sense to use mediation, and how to get started.
How Lawyers Can Help in Divorce Mediation
While mediation is designed to be an alternative to litigation, having a lawyer play an advisory role in the process can be helpful. Here are some of the key ways attorneys support mediation clients:
Providing legal advice. An attorney can advise you on the law and available options, so you can make informed decisions in mediation. They can provide a reality check on what types of agreements are realistic.
Reviewing paperwork. Your lawyer can review any agreements drafted in mediation to ensure your rights are protected before signing. They can also help craft legal language.
Attending sessions. Your attorney may attend mediation sessions to provide support and legal guidance when needed. However, the discussions are still led by the mediator.
Negotiating on your behalf. If you become overwhelmed in sessions, your lawyer can step in and negotiate in your place while still aiming for win-win solutions.
Going to court if needed. If you're unable to reach a resolution through mediation, your attorney can take your case through the traditional court process.
While not required, having legal advice and support can be invaluable during mediation. Some mediators may actually require each party to consult an attorney.
How to Decide Whether Mediation—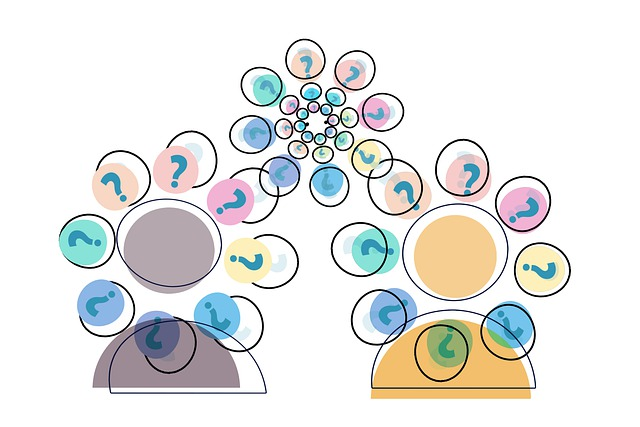 There are a few options for how to proceed with divorce. Here are some key factors to weigh when deciding whether mediation is the right choice:
Doing it yourself
Saves money but requires significant effort and knowledge of divorce laws and paperwork. Not recommended for complex or high-conflict cases.
Mediation
More efficient and constructive than court battles. Allows you to negotiate a customized resolution with more flexibility. However, requires compromise and common ground.
Litigation
Necessary if you can't reach agreements, or the other spouse is unwilling to negotiate in good faith. But can be adversarial, time-consuming, and expensive.
In general, mediation is a good option if you want more control over the outcome than the court provides, but need more guidance and structure than doing it yourself. Mediation works best when both spouses are willing to negotiate reasonably.
High-conflict relationships or cases involving domestic abuse or the inability to agree on key issues may not be appropriate for mediation. Speak to an attorney if you need guidance on whether mediation is right for your situation.
A Step-by-Step Explanation of Divorce Mediation: How This Popular Court Alternative Works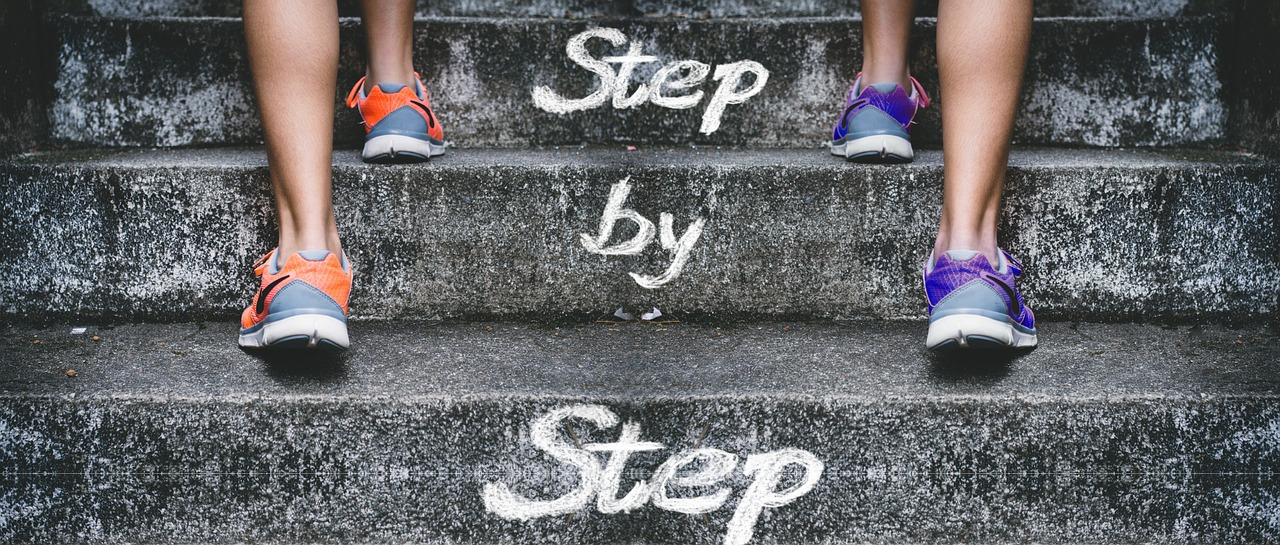 Here is an overview of what the divorce mediation process typically involves:
1. Choose a qualified mediator
A mediator should be trained and experienced in family law. Many are licensed attorneys. Consider mediators your lawyer or other divorced friends recommend. Make sure you and your spouse both feel comfortable with the mediator you select.
2. File divorce paperwork
To get started, you'll need to file initial divorce paperwork, such as a Petition for Dissolution of Marriage. An attorney can help you prepare and file the necessary documents.
3. Hold initial mediation sessions
In early joint meetings, you'll discuss goals, air grievances if needed, and start generating ideas for settlement terms. The mediator helps facilitate respectful communication and make sure both sides are heard.
4. Gather information
You'll need to pull together financial records and get appraisals done to value assets like real estate. This provides data to base negotiations.
5. Start negotiations
In later sessions, you and your spouse will exchange proposals and negotiate solutions on issues like asset division, child custody plans, alimony, etc. The mediator will guide the discussion and aim for fair compromises.
6. Draft settlement agreement
Once you reach an agreement, the mediator will draw up a Memorandum of Understanding or a Settlement Agreement. Lawyers on both sides can review the agreement.
7. File to formalize the agreement
To finalize the divorce, legal documents need to be filed with the court. A divorce decree makes the mediated agreement legally binding.
Mediation can resolve a divorce in a matter of weeks or months. By contrast, contested divorces via litigation can drag on for many months or even years.
How To Decide Whether to Use Mediation

Mediation has many benefits, but is it the right choice for your situation? Here are some key questions to help you decide:
Are you and your spouse willing to compromise? Mediation requires give and take.
Can you have calm, productive discussions? Low-conflict couples do best.
Do you want more control over the outcome? Mediation allows creativity.
Do you have complex assets or issues like business ownership? Mediation can handle intricacy.
Are you willing to pay a mediator's fee? Costs are usually less than litigation.
Does your spouse also agree to mediation? Participation must be voluntary.
Are there domestic violence or safety issues? If so, traditional divorce may be safest.
If you answer yes to most of these questions, mediation may be a suitable option. An attorney can also provide guidance on whether it makes sense in your unique circumstances.
Why Choose to Mediate Your Divorce?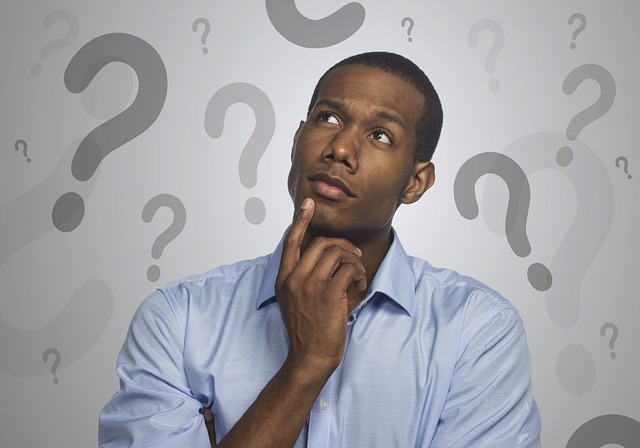 Mediation has some clear advantages over the traditional court process:
More Control Over the Outcome
With litigation, you put your fate in the hands of a judge. But mediation allows you to shape agreements related to parenting, property division, and other issues. The mediator facilitates the discussion, but the final decisions are yours.
Significant Cost Savings
Attorney fees, court costs, and legal fees can amount to tens of thousands of dollars with traditional divorce litigation. Mediation is significantly less expensive for most couples.
A More Peaceful Process
Battling in court often escalates the conflict between spouses. Mediation sets a respectful tone from the start, making it easier to maintain civility. Reduced stress and hostility are especially helpful for couples with children.
Speedier Results
The average contested divorce takes a year or longer to finalize. Mediation typically reaches resolution in just a few months since there's no trial preparation and waiting for a court date.
Improved Communication
The mediator helps facilitate constructive conversations. Learning to calmly discuss difficult topics carries forward beyond the mediation sessions.
For couples able to mediate in good faith, the benefits are immense compared to the expense and acrimony of courtroom battles.
Divorce Mediation Process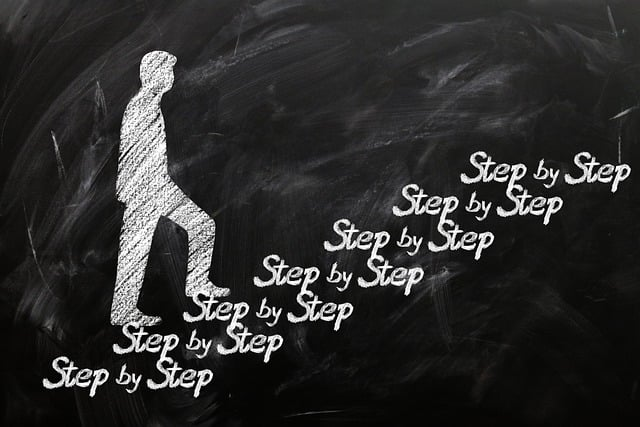 What exactly happens in divorce mediation? Here is an overview of the process:
Introductory Sessions
You, your spouse, and the mediator will first meet to lay the groundwork for sessions. Discussions will establish guidelines and goals. Both spouses can share their perspectives on the relationship and issues. Venting grievances is permitted, as long as it's civil.
Gather Information
Next, you'll need to pull together financial documents and records. Any shared assets will need appraisals. Data on income, assets, debts, and expenses is essential for the negotiations ahead.
Start Negotiations
At this stage, you and your spouse present proposals and discuss options on all issues. Typical topics include:
Child custody arrangements
Child & spousal support amounts
Division of real estate, bank accounts, retirement funds, and other assets
Allocation of debts like mortgages and credit cards
Personal property division
With guidance from the mediator, you'll aim to compromise and find mutually acceptable solutions. You don't have to entirely agree at first. Several sessions may be needed to work through all issues.
Review Mediated Agreements
Once agreements are reached, your attorneys (if you have them) can review draft documents to ensure your rights are protected. The mediator will incorporate any necessary revisions.
Formalize the Agreement
Finally, paperwork is filed with the court system to make the agreement legally binding. This includes a formal divorce decree. Some couples choose to have a private signing ceremony to commemorate the mediation's success.
Questions About Divorce Mediation? Talk to an Attorney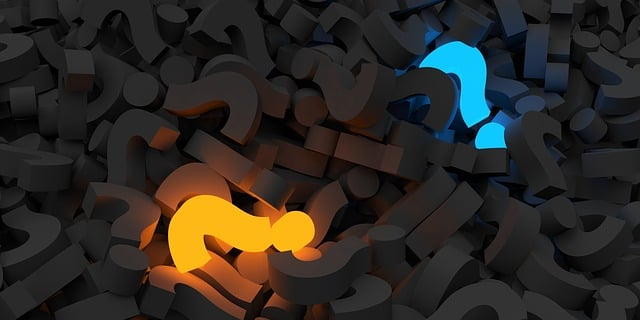 An experienced divorce attorney can offer guidance at any point in the mediation process. Some questions they can help answer include:
Am I a good candidate for divorce mediation?
Should my spouse and I use the same mediator or two separate ones?
What paperwork do I need to start the mediation process?
What should I expect during the mediation sessions?
How can I prepare financially for the negotiations?
What are reasonable compromises I can propose on key issues?
Is my mediated settlement agreement fair and enforceable?
Getting professional legal advice as you navigate mediation helps ensure optimal outcomes. Consult a lawyer who understands what is divorce mediation approach and the standard divorce litigation process.
Divorce Mediators vs Lawyers: Which Should You Choose?
Mediation and traditional attorney-led divorce have some key differences:
Mediator
Neutral third party to facilitate compromise
Creates win-win solutions tailored to you
Less adversarial, less emotional stress
Encourages constructive communication
You control the outcome
Divorce Lawyer
Advocate who works for you
Advises on legal rights and strategy
Handles negotiations on your behalf
Prepares for contested litigation if needed
Objective advice based on experience
Mediation is typically better if you want a personalized resolution and amicable process. However, litigation may be required if agreements can't be reached or the other spouse is unwilling to compromise.
You don't necessarily have to choose—many couples use a hybrid approach. An attorney can advise you in mediation and take over if talks break down. This balances the flexibility of mediation with the protection of legal representation.
What Is the Role of the Mediator?
It's the mediator's job to guide you and your spouse through the mediation process to reach mutually agreeable settlement terms. Key responsibilities include:
Creating a safe, non-judgmental environment for open discussion
Making sure both parties are heard and respected during sessions
Promoting constructive communication and effective negotiation
Identifying key issues that need to be addressed
Helping you generate creative solutions and compromises
Recording agreements and drafting settlement documents
Remaining neutral rather than advocating for either party
A good mediator enables you and your spouse to have productive, solution-focused conversations. But ultimately, final decisions are made by the divorcing couple.
Some of the Differences Between Using a Divorce Mediator vs an Attorney
Mediators and divorce lawyers have very different, but complementary roles:
Mediator
Neutral go-between focused on win-win agreements
Lower cost than attorneys (typically $150-$300 per hour)
Voluntary participation by both spouses
Sessions are held in the mediator's office, not the court
Divorce Attorney
Advocates exclusively for you
Significant legal expertise
Prepares for contested litigation if needed
Works within the court system
Much higher hourly rates than mediators
Attorneys focus on legal rights and formal processes. Mediators facilitate interest-based negotiation outside the courts. Many couples use a balanced approach with an attorney supporting the mediation process.
Use Divorce Mediation vs Attorney When:
Mediation is optimal when:
You want a customized settlement based on your situation
You and your spouse communicate relatively well
Major issues are negotiable for you
Do you want a smoother, less adversarial divorce
Traditional divorce works better if:
Your spouse refuses to compromise
Serious domestic abuse or safety issues exist
You need to establish legal precedents or formal rights
Significant lies or hidden assets make mediation unworkable
You are unlikely to effectively advocate for yourself
If you need guidance on whether to mediate or litigate, consult an attorney who can assess your unique situation.
How Long Does Divorce Mediation Take?
The length of mediation depends on the number of issues to be resolved. However, it is significantly faster than litigation.
Simple divorces with minimal assets may take 4-5 sessions over the course of a month.
Divorces involving minor children often take 5-7 sessions spanning 2-3 months.
High net-worth divorces can require 8+ sessions over several months to value and divide substantial assets.
By contrast, traditional contested divorces often take 12+ months with the courts backlogged.
Even complex mediations are typically completed in less than half the time of litigation. The accelerated timeline gets you to a final settlement quickly.
Divorce Mediation Takeaways
Here are some key things to remember about divorce mediation:
Mediation facilitates negotiation—it does not impose settlements. You and your spouse make the final decisions on agreements.
Participation is voluntary. Either spouse can walk away from mediation at any time.
Save time and money. Mediation resolves divorce in just a few months at a fraction of the cost of litigation.
Make customized agreements not limited to standard court rulings. You can craft creative solutions that work for your family.
Requires compromise from both spouses for win-win resolutions.
Works best for couples with good communication skills and a willingness to set aside differences. High-conflict situations are harder to mediate.
An attorney advisor adds protections and legal guidance throughout the process.
For couples able to mediate in good faith, it can be a less expensive, faster, and more amicable way to divorce. Consult a mediator or attorney to see if it's the right option.
Need Help To File A Divorce?
This guide provides an overview of divorce mediation and how it works. However, to actually move forward with a divorce via mediation—or any method—you need properly completed and filed paperwork.
An experienced divorce attorney can handle all the filing details for you. This includes:
Helping you determine where to file based on jurisdictional rules
Drafting and filling out required divorce forms
Serving your spouse with paperwork
Providing required documentation to the court
Facilitating any necessary temporary orders
Legal expertise ensures your case gets started smoothly. Attempting DIY divorce paperwork often leads to mistakes and delays. Let a qualified lawyer handle filings from the outset.
How to Get Started With Divorce Mediation
If you determine mediation is the right choice for your divorce, here are some tips to begin:
Find prospective mediators to interview. Get referrals from attorneys or other divorced individuals. Online mediator directories can also help you identify candidates.
Schedule initial consultations. Many mediators offer free consultations for you to explain your situation and hear about their approach.
Ask about mediation training and experience. Opt for a mediator certified by organizations like the Association for Conflict Resolution. Family law expertise is also a plus.
Make sure you're comfortable with the mediator's style. Do they put you at ease and seem capable of managing challenging conversations? Trust your gut.
Be wary of mediators making outcome guarantees. Any promises should raise red flags. Outcomes depend on you and your spouse.
Check availability. Find someone able to begin sessions promptly while your motivation is high.
Compare rates. Fees range from $100 to $400 per hour. Factor this into your selection, but don't let it be the deciding factor.
Taking time to carefully choose your mediator will get the process off to the smoothest start.
A Good Start to Your Post-Divorce Relationship
Mediation facilitates constructive dialogue, so conversations don't devolve into shouting matches. You and your ex can express your perspectives, then move toward solutions that work for everyone.
Learning to have calm, productive talks sets a positive tone for your post-divorce relationship. This is especially valuable if you are co-parenting children. Being able to communicate about issues prevents escalation down the road.
Mediation shows you and your spouse that working collaboratively in your new roles is possible. While nobody enters a marriage expecting it to end, divorce mediation can make the transition smoother.
What Does Divorce Mediation Cost?
The cost of mediation depends on several factors:
Mediator's hourly rate – Typically $100 to $300 per hour
Number of sessions – Simple divorces may take 4 or 5 meetings. High net worth divorces can take 8 or more.
Length of sessions – Often 1-2 hours per meeting, but can be longer.
Additional costs – Appraisal fees, filing fees, and attorney fees if you hire one.
On average, divorce mediation costs $2,000 to $6,000 in total. Many mediators offer flat fee arrangements.
Compare this to tens of thousands in legal fees if going through traditional divorce litigation. Mediation provides significant cost savings in most cases.
Does My Mediator Need to be an Attorney?
Mediators come from a variety of backgrounds including legal, mental health, and financial professions. There are benefits to choosing a mediator who is also an experienced divorce attorney:
Knowledge of family law – They understand potential outcomes if your case went to court.
Drafting expertise – Lawyers are accustomed to writing agreements in precise legal language.
Court system experience – If needed, they can take your case to trial after mediation.
Connections with other attorneys – They can recommend lawyers to consult during mediation if you need one.
That said, a non-attorney mediator may be an excellent choice if they have strong training in mediation techniques, conflict resolution, and divorce issues. Just make sure to get independent legal advice before signing any mediated agreements.
With the right mediator—and commitment from both parties—mediation can lead to optimal outcomes in even the most complex divorces. By working collaboratively, you avoid draining legal battles. Mediation enables you to reach creative solutions tailored to your family's needs.
While divorce is never easy, the mediation process emphasizes compromise and finding common ground. You maintain control rather than putting your fate in the hands of a judge. Mediation typically resolves divorce much faster than litigation. And it costs a fraction as much as traditional attorney-led proceedings.
But You Can Only Make Smart Choices If You Take Time to Get Educated and Prepare for Divorce First
Rushing into mediation without understanding key issues is a recipe for bad agreements. Do your homework before starting:
Learn your state laws – Marital property, alimony, child support, and custody rules vary significantly between states. Consult an attorney to know what a court would likely order.
Get financial documentation – Collect tax returns, bank statements, credit card bills, loan documents, and other records. You'll need a full picture of assets and liabilities.
Know home and asset values – Have real estate, vehicles, collectibles, and other property appraised. This provides objective valuation data.
Understand retirement and pension values – Have QDRO and QILDRO valuations done to divide these complex assets.
Consider tax implications – Divorce often triggers tax consequences. Review these with a CPA.
Make a budget – Project your income, fixed expenses, and desired savings levels post-divorce. Think through your future financial needs.
Thorough preparation empowers you to negotiate effectively in mediation. Don't leave yourself vulnerable by lacking important knowledge going into the process.
Conclusion
Divorce mediation offers a refreshing alternative to courtroom battles. The mediator guides you and your spouse in reaching mutually agreeable terms efficiently. Success requires openness, compromise, and willingness to find win-win solutions from both parties. But the favorable outcomes are well worth the effort for couples able to mediate in good faith.
If you determine mediation is the right path based on your situation, take time to find an experienced mediator you both trust. Educate yourself on the issues and options. Work collaboratively to craft settlements personalized to your family. With determination and compromise, mediation can lead to positive post-divorce relationships and new beginnings.
Related Divorce Law Terms
Mediation session, Divorce process, successful mediation, litigated divorce, family law attorney, collaborative divorce process, divorce settlement agreement, mediated divorce, divorce
Client Reviews
Contact Us Now