San Jose Family Law Lawyer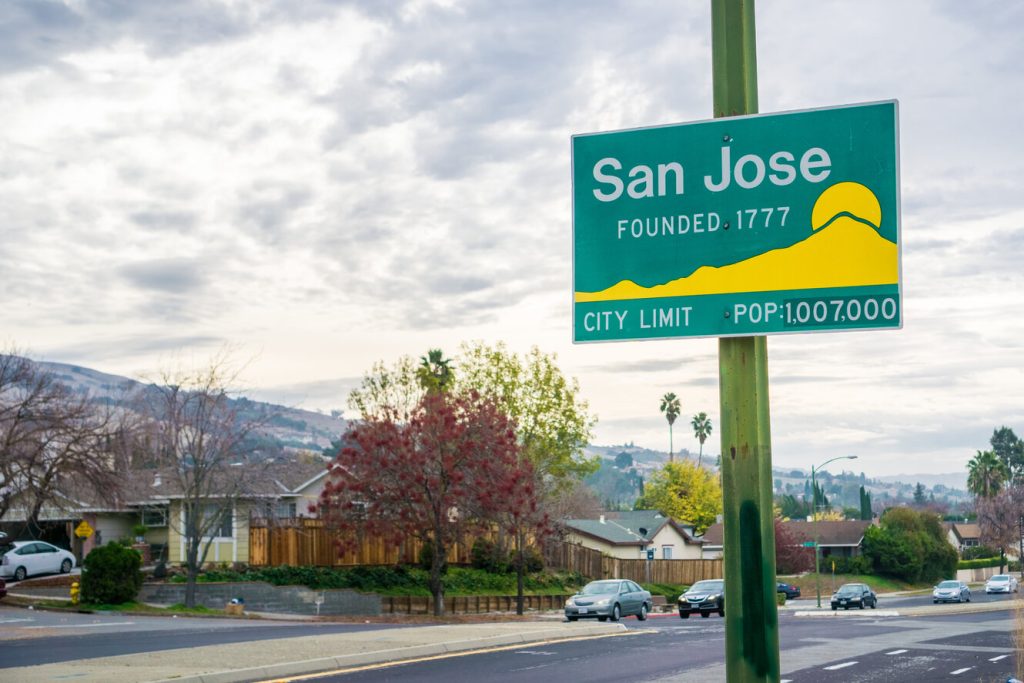 San Jose Family Law Lawyer | The Law Offices of James L. Arrasmith
Welcome to the Law Offices of James L. Arrasmith, a dedicated family law firm serving clients in San Jose, California and surrounding areas. Attorney James L. Arrasmith provides knowledgeable legal counsel and compassionate guidance to clients navigating divorce, child custody and support, spousal support, and other family law matters.
About Our Firm
At the Law Offices of James L. Arrasmith, we understand that family law issues are highly emotional and stressful experiences. We are committed to protecting our clients' rights, providing realistic assessments of their cases, and pursuing favorable outcomes in and out of court.
Attorney James L. Arrasmith established this firm with the goal of offering personalized, attentive service to each client. We take time to get to know our clients and understand their unique circumstances and goals. Based on this understanding, we develop tailored legal strategies to address their specific needs and concerns.
Our Approach to Family Law
We employ a balanced approach in our family law practice. While we are seasoned litigators who are not afraid to take a case to trial if necessary, we also encourage mediation and collaborative law alternatives if appropriate. Our goal is to achieve results that not only protect our client's rights and interests but also avoid unnecessary conflict whenever possible – especially when children are involved.
The well-being of children is always our top priority. We understand the lifelong impact divorce and custody disputes can have on kids. We work diligently to secure fair custody and visitation agreements that nurture the child's relationship with both parents.
At the same time, we are assertive negotiators and trial lawyers. When mediation fails and litigation is unavoidable, clients can rely on us to fiercely defend their rights in court and obtain just rulings.
Family Law Services We Offer:
Divorce – We represent clients in all phases of divorce proceedings, including separation, filing for dissolution of marriage, spousal support negotiations, division of assets and debts, settlement agreements, and finalizing the divorce decree. We also handle legal separation if desired.
Child Custody – We advise and represent parents regarding physical custody and legal custody arrangements. Our goal is always to establish custody plans that serve the child's best interests.
Child Support – We represent parents in determining reasonable child support orders, modifying existing orders when warranted, and enforcing payment of owed support.
Spousal Support/Alimony – We assist clients in obtaining fair temporary support throughout the divorce process. We also negotiate, document, and enforce final spousal support orders.
Complex Property Division – We help clients equitably divide real estate, businesses, stock options, retirement plans, investments, and other complex assets while taking tax implications into account.
Domestic Violence Restraining Orders – We represent victims seeking restraining orders and other protections against violent or threatening ex-spouses and partners.
Paternity Disputes – We establish paternity, arrange custody and support terms, and protect fathers' visitation rights.
Unmarried Couples Rights – We assist unmarried couples in resolving custody, support and property disputes after a separation, as well as creating parenting plans and protective orders if needed.
Enforcement and Modification of Orders – We enforce existing custody, visitation, support and property division orders. When circumstances change, we also modify orders as appropriate and legally permitted.
Meeting with a Family Law Attorney
If you are considering divorce or need legal assistance with another family law matter, please contact our office to schedule an initial consultation. At this meeting, Mr. Arrasmith will:
Listen closely to your concerns and goals
Review your situation and options
Explain your legal rights and answer questions
Develop an initial strategy for proceeding
Provide an estimate of attorney fees and costs
Going through a divorce or separation is undoubtedly difficult. However, the professional guidance of an experienced family law attorney can make the process smoother and less stressful. With diligent advocacy and compassionate counsel, we aim to empower clients and help them successfully move forward with their lives.
To schedule a consultation at our San Jose office, please call 916-704-3009 or complete our online Request Form. Weekend and evening appointments are available upon request. Hablamos español.
Service Areas:
Client Reviews
Contact Us Now