Crafting a Powerful Legal Resume That Lands Interviews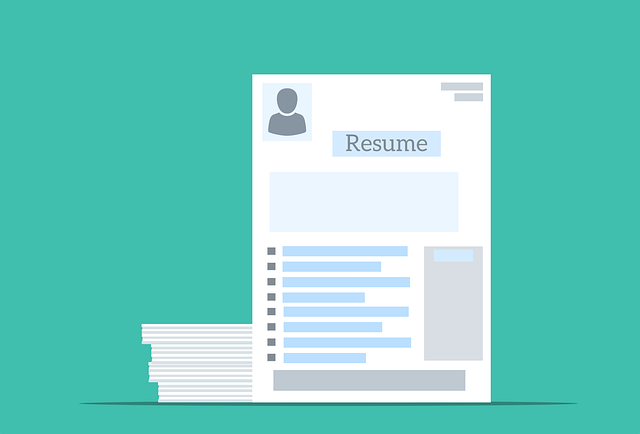 Your legal resume is the most pivotal career document you'll ever create. This essential page serves as your first impression and credentials summary to prospective employers. A polished, professional resume can unlock your dream job, while a mediocre one can derail your candidacy.
That's why all law students and lawyers should invest significant time honing their resumes. While no singular template guarantees success, adhering to best practices dramatically improves your odds of impressing hiring managers.
This comprehensive guide will equip you to write a stellar legal resume. Learn how to:
Use proper formatting and structure
Write targeted content for each section
Tailor your resume to specific jobs
Quantify achievements and highlight legal writing
Refine wording and fix mistakes
Update your resume as your career progresses
Follow these tips, and your resume will capture attention, open doors, and help you land more rewarding law jobs and careers.
Introduction to Legal Resume Best Practices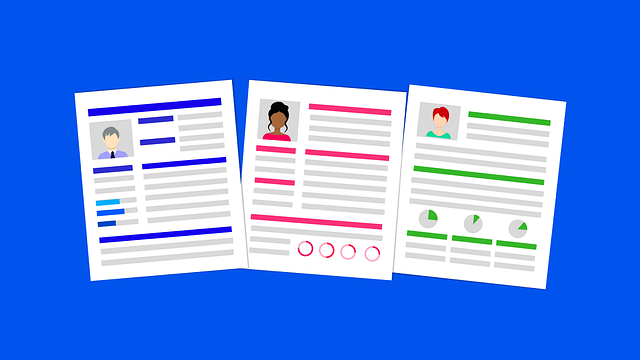 Your resume will likely be a legal employer's very first impression of you. They may spend mere seconds scanning before deciding if you're worth deeper consideration.
That's why perfecting your resume is so crucial. Don't minimize the importance of this foundational career document.
While creative formats fly for some professions, the law has strict expectations. Firms want resumes exuding professional polish. Expect old-fashioned conventions from this traditional field.
With so much on the line, anxiety around resume writing is understandable. Don't let the pressure paralyze you. Think of your resume as an evolving project requiring ongoing refinement. If you are a paralegal, be sure to regularly update your resume.
Arm yourself with proven resume strategies to showcase your budding legal skills. Then update continually as you gain experience. Regular revision prevents resume stagnation.
Now let's overview the framework vital for crafting resumes that make hiring managers take notice.
Resume vs. CV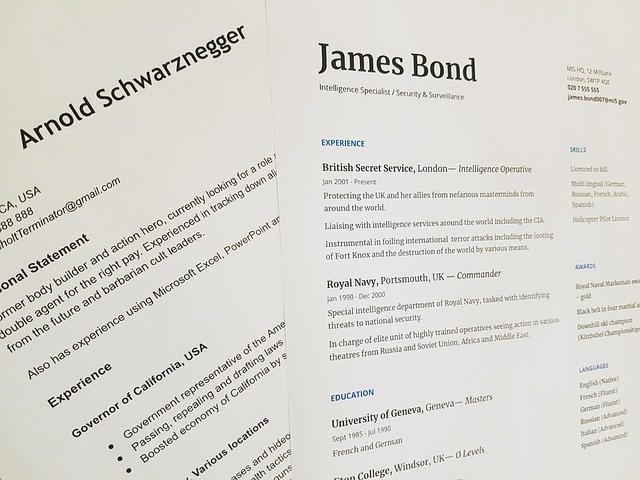 Resumes and Curriculum Vitaes (CVs) are both credentials summaries. However, key differences exist:
Resumes highlight recent experience concisely. They are job search documents typically 1-2 pages long. Most legal employers want resumes.
CVs are academic and career overviews showcasing comprehensive credentials. CVs help academics pursue fellowships or professorships. Law students mainly need resumes.
Resume Purpose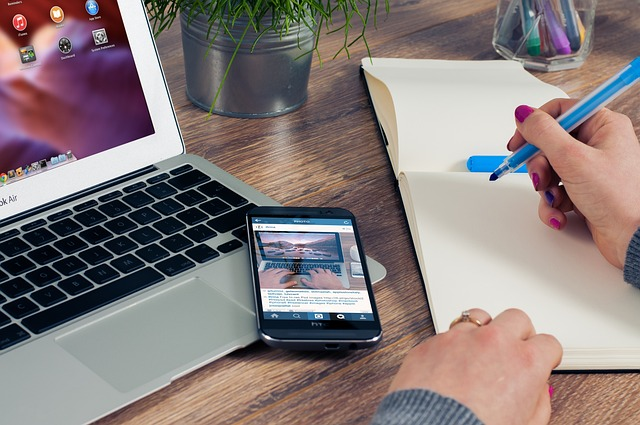 Your resume must demonstrate how your background directly translates into you excelling in the open role. Succinctly summarize your education, skills, achievements, and experience while quantifying instances of impact.
Use targeted content and keywords from each job posting. Customization shows the hiring manager your qualifications align with their specified needs.
Finally, remember your resume complements other application materials. It should be consistent with your cover letter, transcripts, writing samples, references, and interview responses. Tell a coordinated story about your credentials.
Resume Mindset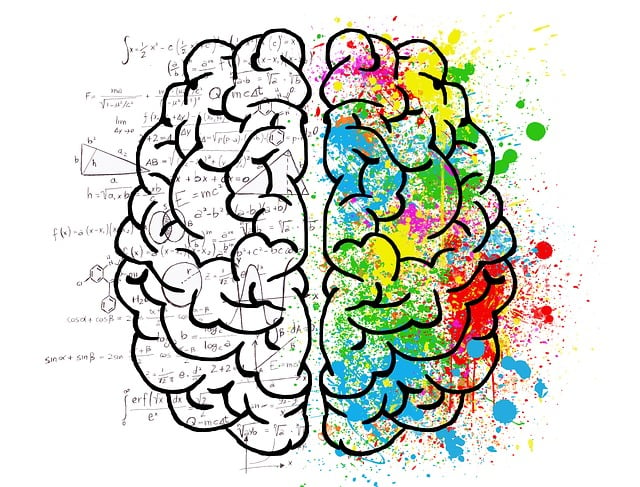 Don't view your resume as fixed or final. Adopt a growth mindset. Think of it as an evolving platform to dynamically showcase your legal skills as they progress over time.
Refine wording, add new achievements, remove outdated entries…continually improve it. Every resume section offers space to demonstrate expanding expertise.
Building an excellent legal resume requires patience and perseverance. But investing effort now equips you to capitalize on opportunities throughout your career. Keep leveling it up!
With the basics covered, let's dive into crafting resume content that leaves hiring managers eager to meet you.
Related Terms: Job Title, resume objective, relevant skills, resume template, make a resume, write a resume, resume builder, job seekers, right resume format, hiring manager's attention, technical skills,
Perfecting Resume Format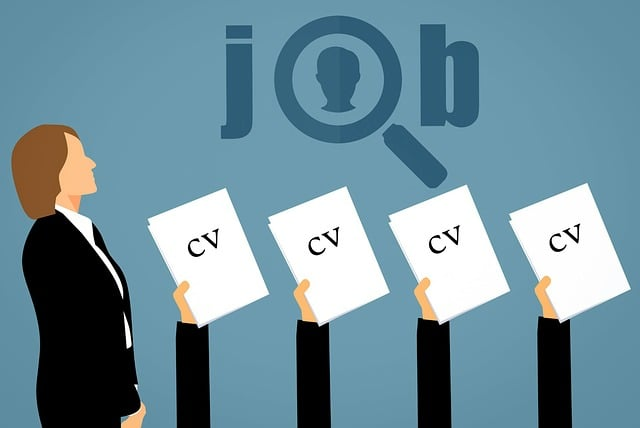 While content comes first, poor formatting undermines even stellar credentials. Follow standard conventions to convey professionalism.
Layout Basics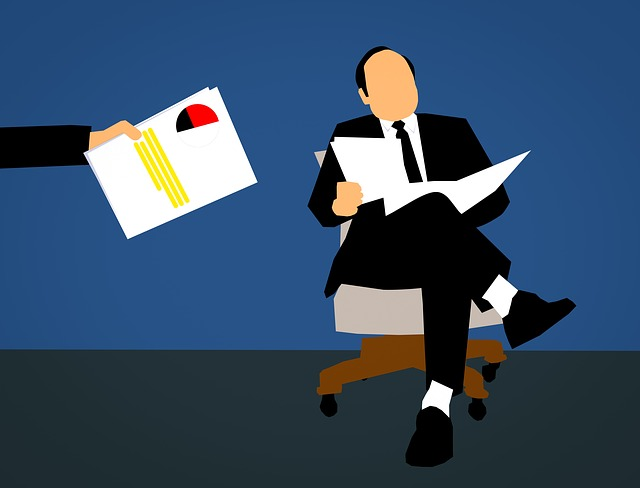 Use a clear, readable format consistent with legal industry expectations. Avoid anything too busy, cluttered, or distracting.
Consistency – Your headings, spacing, and bullet points should be uniform. This orderly presentation builds credibility.
Scannability – Structure content using short paragraphs and distinct sections. Make key details pop. Facilitate quick skims.
White Space – Margins and breathing room prevent dense blocks of text. Cramped resumes appear amateurish.
Adhere to the following standards:
1-inch margins on all sides
11 or 12 pt basic font (e.g. Arial, Times New Roman)
Single or 1.15 line spacing
Target 1-2 pages in length when starting out
Pro Tip: Edit vigorously to pare down the word count. Be concise and laser-focused on selling your fit. Extraneous content dilutes your competitive advantage.
Template Use
Legal employers expect standardization. Download free resume templates to expedite the creation of a professional layout.
Microsoft Word contains pre-formatted templates. More exist online from sources like Zety, Novorésumé, or Hloom. There are also resume builders helping you create and customize templates.
Templates encapsulate best practices so you avoid starting from scratch. Look for legal industry templates incorporating proper sections, sequence, and wording.
Then customize the template to highlight your unique credentials and achievements. Don't leave it generic.
Applicant Tracking Systems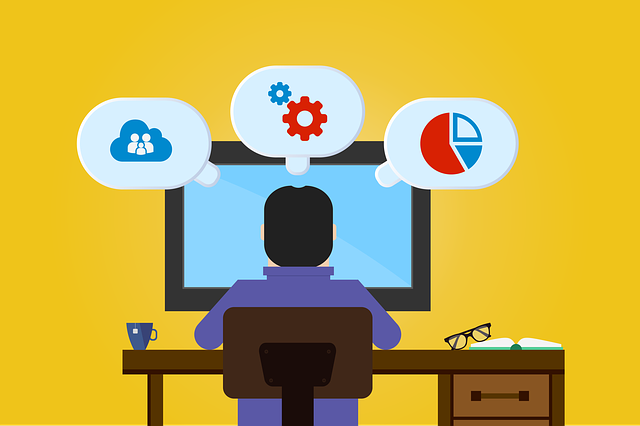 Many organizations use Applicant Tracking Systems (ATS) to screen resumes before human eyes review them.
ATS scans for preferred skills, experiences, keywords, and formatting. It rates and ranks candidates algorithmically.
If your resume lacks expected elements, the ATS may filter you out prematurely. That's why mastering conventions is vital even before tailoring content.
Pro Tip: Simple, clear formatting and keyword optimization improve your ATS ranking so a hiring manager ultimately sees your resume.
Aesthetics
Avoid embellishments like photos, graphics, or artistic fonts on your legal resume. While a creative license is fine elsewhere, this traditional profession still expects formal business presentations.
Stick to classic, readable fonts like Arial, Calibri, and Times New Roman. The text should be fully black. Pick standard margins like 1 inch all around.
Use conventional sections like Education, Experience, and Skills, while highlighting achievements with numbers or awards.
Let your credentials speak for themselves without dilution from superfluous design elements. Reliable content presented clearly carries the day.
Key Takeaway: Master standard resume layout conventions – consistency, templates, ATS optimization, simplicity. This polishes your professional presentation.
Pro Tip: Have multiple reviewers critique your resume formatting. Fresh perspectives help catch issues you may overlook.
Writing Targeted Resume Content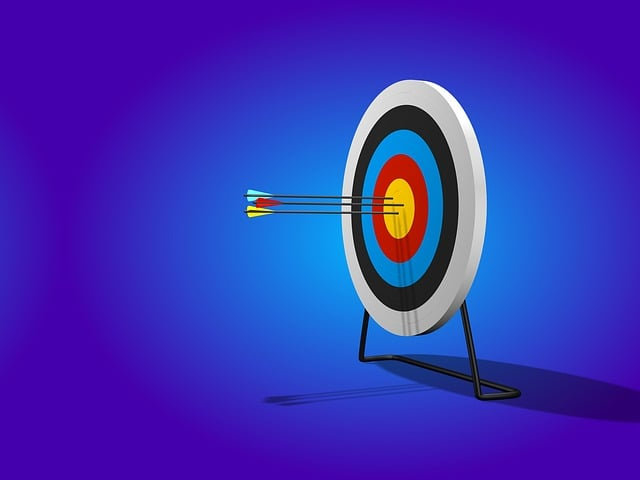 With formatting fundamentals covered, next you need targeted content showcasing your legal qualifications.
Craft each resume section thoughtfully. Tell a compelling story about your credentials that aligns with the employer's needs.
Let's break down what to include in key sections:
Contact Info
Start with your full name prominently featured, along with:
Phone number
Email address
City and state (Listing full address is optional)
LinkedIn custom URL
For recent graduates, also list your law school mailing address and permanent home address if job searching in that location.
Make your contact information current. Update it immediately if anything changes during your job search.
Pro Tip: Purchase your own unique domain to use for a professional email like YourName@law.com. This builds credibility.
Resume Summary or Objective Statement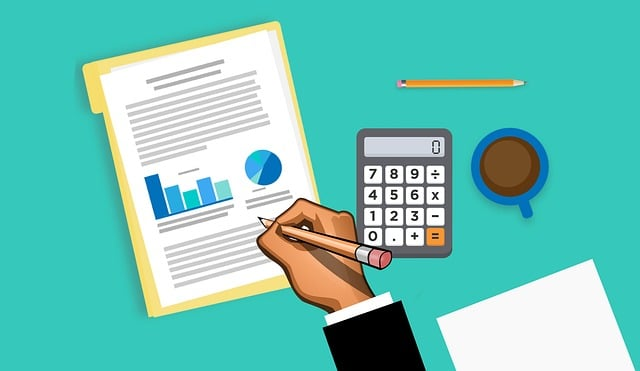 Next include a short Summary or Objective topping your resume. Both introduce your candidacy, but have subtle differences:
Summary – Briefly summarize your legal qualifications and goals in several sentences. Enables fully customizing for each application.
Objective – One sentence explicitly stating the role you are pursuing. Less flexible but clear. Better to target a single practice area.
Whichever you choose, explain:
The specific legal role or practice area you're pursuing
1-3 top qualifications or achievements demonstrating your fit
What assets do you offer employers seeking those skills
This high-level preview serves as your thesis statement. Set context before diving into the details.
Pro Tip: Write your Summary or Objective last. You'll have a better handle on your angles once the full resume content is complete.
Education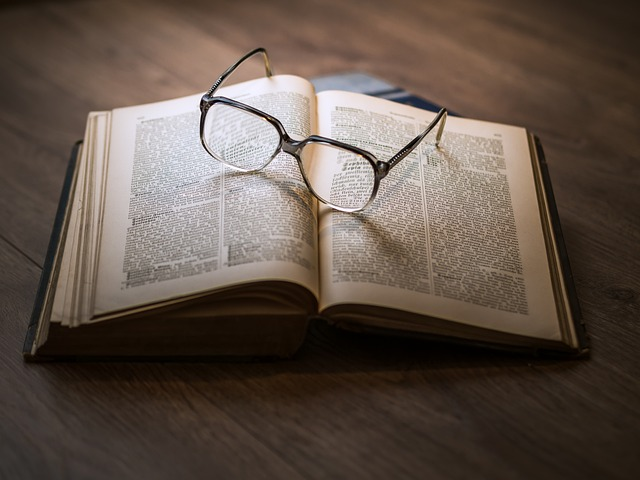 This section proves you have the academic foundation to excel as a legal professional.
For each degree, list:
Full degree name (e.g. Juris Doctor, Bachelor of Arts)
University Name
Location (city, state)
Graduation month and year
Include:
Overall GPA or Major GPA if either were very high
Relevant coursework, honors, and awards
Scholarships
Dissertation/thesis topics if applicable
Feature your law school details most prominently. List previous degrees in reverse chronological order above that.
Pro Tip: Spotlight program completion if you didn't finish your degree. For example: "Completed 3 semesters toward Bachelor's Degree in Political Science." Forthrightness is admirable.
Legal Experience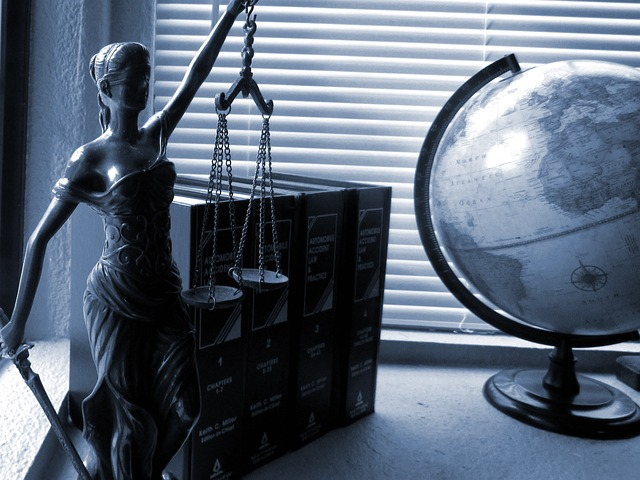 This section forms the resume's cornerstone. Thoroughly list any legal internships, clerkships, clinics, or jobs you've held – even if they were just for a few months or over a summer.
For each experience, include:
Organization Name
Location (city, state)
Your position title
Dates of involvement
Then use 3-5 bullet points describing specific examples of:
Legal knowledge applied
Cases worked or clients assisted
Research, writing, analysis, and other skills used
Quantified achievements
Any experience interacting with the legal system is resume Relevant. Don't downplay roles just because they weren't long-term. List everything even loosely related to law.
For unrelated past jobs, see the Additional Experience section below.
Pro Tip: Emphasize resume keywords like "research memo" and "summary judgment" to describe assignments demonstrating core legal competencies.
Skills Section
This section highlights abilities crucial for legal roles. Include both:
Hard skills – Technical competencies and specialized legal knowledge. For example:
Legal research using Westlaw and LexisNexis
Drafting interrogatories and discovery requests
Knowledge of litigation processes and courtroom procedures
Soft skills – Interpersonal attributes and professional strengths. For example:
Strong written and oral communication abilities
Comfort meeting with clients and conducting interviews
Meticulous attention to detail
Back skills up with evidence for bonus points. For example, "Attentive listener able to extract key details from client conversations."
Pro Tip: Sprinkling keywords from the job description throughout your Skills section helps align you with the role.
Achievements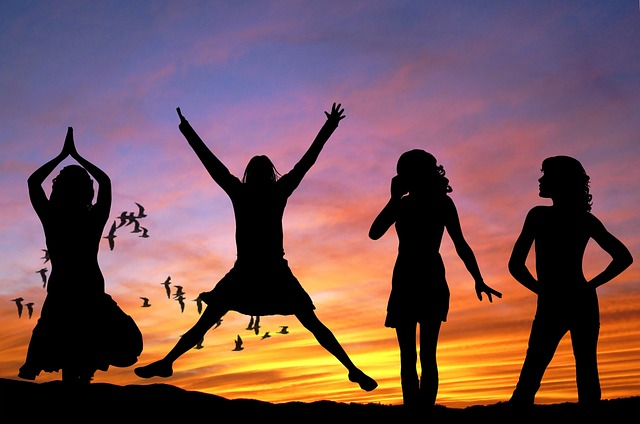 Broad claims about your skills aren't credible on their own. Prove you possess sought-after abilities through quantified achievements.
Use bullet points highlighting legal accomplishments like:
Judges, juries, or senior attorneys praising your performance
Case outcomes you secured
Successful motions you wrote
Trial skills honors received
Metrics demonstrating excellence build validity. For example, "Ranked #1 on Moot Court team with 82% win rate."
Pro Tip: Weave quantified legal achievements throughout all resume sections for reinforcement.
Additional Experience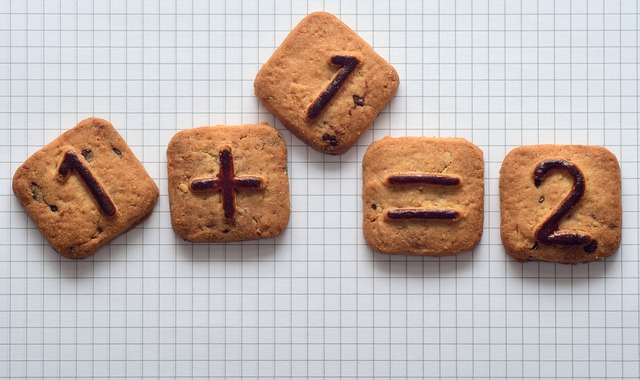 If you held other professional roles or college jobs unrelated to law, you can briefly feature here for well-roundedness.
Just list the organization, position title, and date. Include an achievement bullet only if highly meaningful. Otherwise, keep these concise. The focus remains on your legal qualifications.
For example, waiting tables to pay bills or leading a campus club both build positive impressions that you are motivated and responsible. But keep it tight.
Pro Tip: Tie any additional experience back to transferable skills like communication, multitasking, or problem-solving.
Activities
Similarly, showcasing select legal honors and activities can round out your credentials. Just feature the most prestigious examples like:
Law Review membership
Moot Court
Volunteer legal work
Leadership in a Legal Professional Association
For each item, include the organization name, your position title, and dates active.
List 5 or fewer total Extracurriculars and Activities combined. Curate for relevance rather than trying to cover everything.
Pro Tip: If you need to cut content for space, exhaustive Activity involvement descriptions are better places to condense details than your Education or Experience sections.
Licenses & Certifications
Finally, indicate your bar admissions, whether passed or pending. List any other active professional licenses or specialized legal certifications as well.
These credentials prove you meet the qualifications to begin practicing law, and are powerful additions. For example:
State Bar of California, Pending Examination, Expected 2023
Certified Legal Video Specialist (CLVS), 2022
Key Takeaway: Thoroughly showcase educational, experiential, and skill-based qualifications. Emphasize legal knowledge, research, writing, analysis, and achievements.
Pro Tip: For every resume point, clarify why it matters to legal employers. Explain the significance.
Related Terms: Functional resume, most job seekers, functional resume format, cover letter, job, resume stand, job ad, combination resume format, chronological resume, chronological resume, chronological resume format, volunteer work, mid-level job seekers, online portfolio
Customizing Your Resume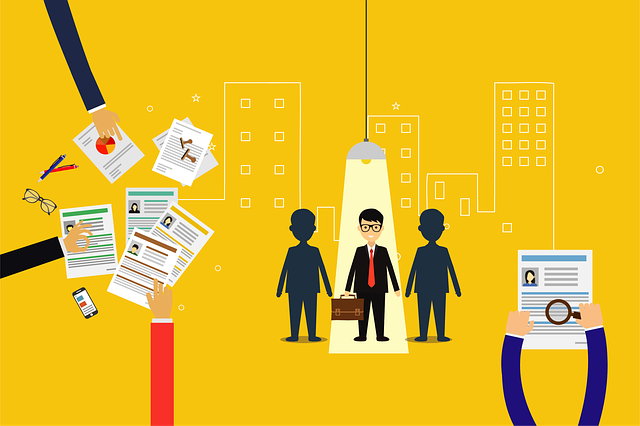 With your core content drafted, you now need to customize it to each job posting.
Generic resumes sent en masse get ignored. You want targeted alignment conveying "I'm a perfect fit because…"
Follow these tips to tailor content:
Research Each Employer
Visit the employer's website and read anything about their culture, practice areas, and approach. Get familiar with their work and values.
Analyze the Job Description
Study responsibilities, requirements, skills, and preferences mentioned. Note the critical ones to emphasize.
Incorporate Keywords
Work keywords and phrases from the posting into your resume where possible. Just be sure usage flows smoothly.
Matching their terminology communicates your qualifications align with the specifics they desire. But avoid force-fitting keywords where irrelevant.
Spotlight Related Experiences
Elevate bullet points demonstrating skills and expertise closely related to the role. Push weaker, unrelated points down.
Refine Your Objective or Summary
Edit these sections to feature qualifications and goals matching the job focus.
Update Throughout
Keep massaging your resume content right up until submitting the application to incorporate additional keywords and shape focus.
Pro Tip: Maintain master resumes showcasing all your experiences. Then prune down to the most relevant version for each application.
Review Optimize, Submit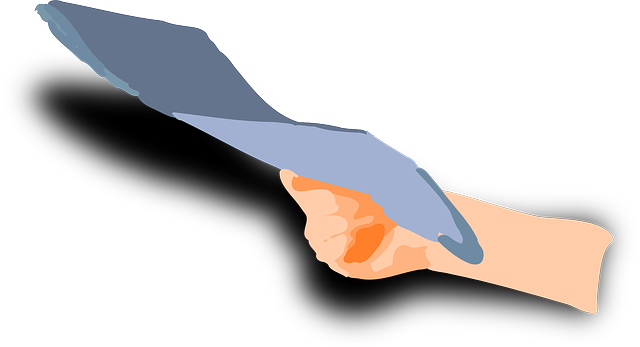 After customizing your resume:
Thoroughly proofread for any errors
Ask other legal professionals to review
Tweak anything based on feedback
Convert the finalized resume to PDF format – never submit Word documents
Name the PDF file clearly, like "FirstnameLastname_Resume"
Send the polished application package – cover letter, resume, transcripts, writing samples, references, etc.
Now you've done everything possible to impress!
Key Takeaway: Target and tailor your resume to each job posting. Analyze needs, incorporate keywords, and emphasize related experience.
Pro Tip: If you aren't getting calls for interviews, study your resume packages for any gaps between your qualifications and employers' stated needs. Identify weak points for improvement.
Showcasing Achievements and Legal Writing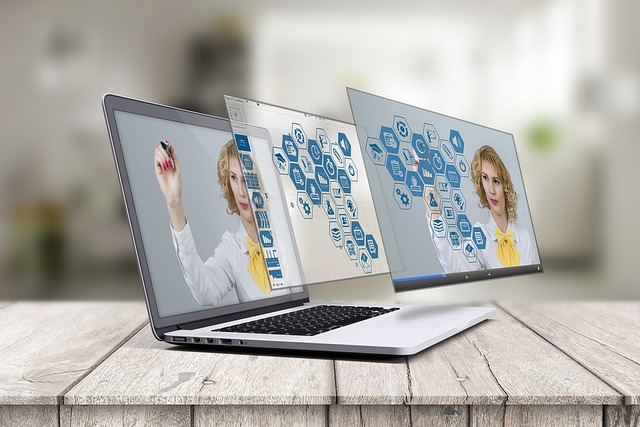 Anyone can claim skills and strengths on their resume. Savvy applicants go further by citing examples and metrics that validate these attributes in action.
Let's explore best practices for quantifying achievements and legal writing:
Use Numbers

Hard numbers most powerfully convey your legal excellence. Percentages, case volumes, duration of involvement…all of these metrics prove credibility.
For example, don't just write:
"Drafted legal documents"
Write:
"Drafted 32 successful motions over 16 months, resulting in 23 favorable verdicts"
Get specific. Numbers demonstrate the tangible outcomes you deliver.
Note Meaningful Superlatives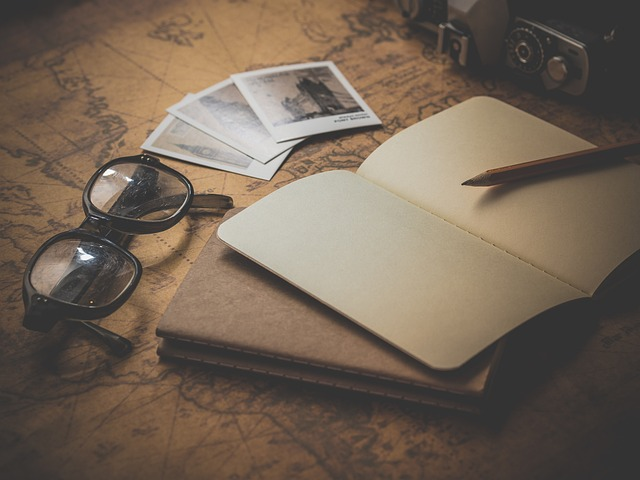 Being "the best" or "top-ranked" also carries weight. For example:
Ranked first in Client Counseling Competition among 45 law school teams
Scored the highest grade in the Law Review writing course 3 semesters in a row
Group comparisons meaningfully convey exceptional performance. Don't overdo it though – focusing mostly on metrics is stronger.
Showcase Legal Writing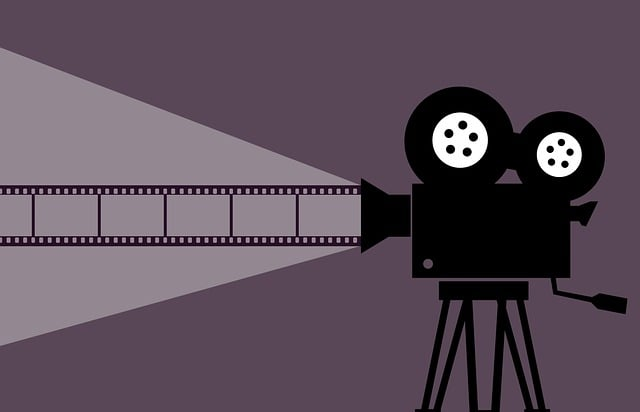 Writing proficiency is mandatory for lawyers. Don't just claim it – prove it by listing samples:
Appellate brief arguing First Amendment rights violations
Memorandum detailing product liability claims under California state law
Motion for Summary Judgement in Insurance Litigation Case
Use descriptors positioning you as an expert researcher and persuasive writer.
Describe Client Impacts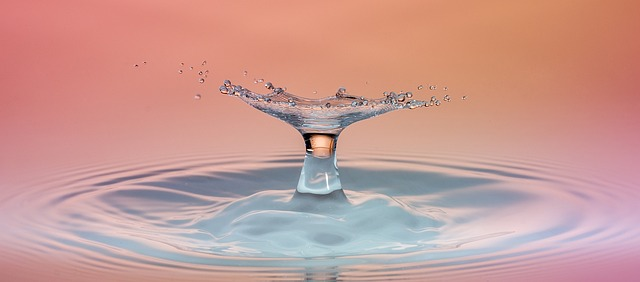 How did your legal efforts help people? Highlight examples like:
Secured modified child custody agreement providing a stable home environment for 3 minors
Won summary judgment motion exonerating client wrongfully accused
Outcomes conveying that you competently serve clients and uphold justice build trust.
Pro Tip: Weave quantified achievements throughout multiple resume sections, not just one dense block. This strengthens credibility.
Balance Qualitative Notes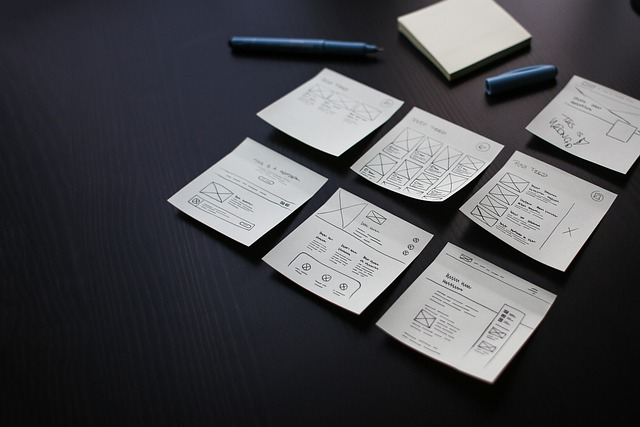 While numbers demonstrate excellence, some legal accomplishments are challenging to quantify.
In these cases, add brief qualitative descriptions to convey that you went above and beyond. For example:
Assisted lead counsel in rapidly preparing a complex litigation timeline under a tight deadline
Drafted customized estate plans balancing family legal and financial needs
Researched niche tax implications of multi-national corporate merger
Vivid, specific examples, even without hard metrics, still prove you have sought-after experience.
Key Takeaway: Quantify achievements wherever possible. Incorporate metrics, superlatives, writing samples, and client impacts. They substantiate your qualifications.
Pro Tip: Recount meaningful compliments, awards, and feedback you've received. Recognition from legal experts further validates capabilities.
Refining Your Resume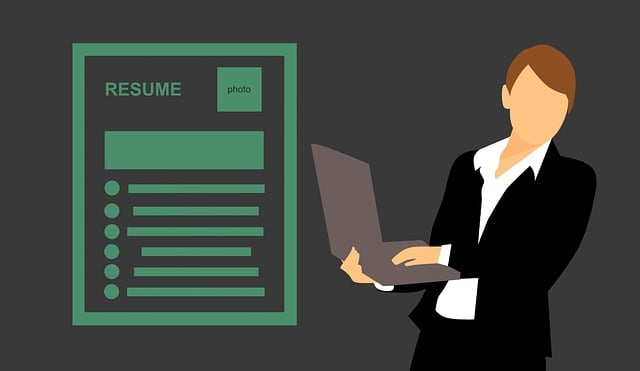 First drafts demand extensive refining before your resume fully impresses. Build in ample revision time.
Follow the steps:
Check for Errors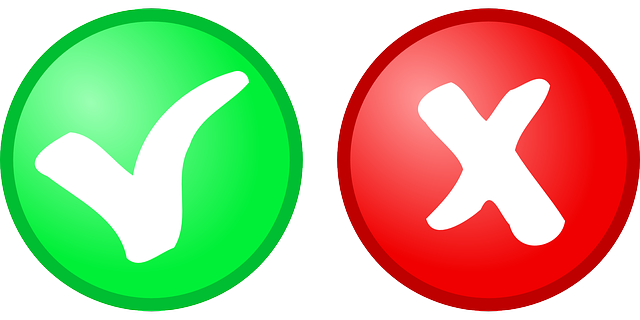 Carefully proofread each resume section, double-checking:
Spelling and grammar – nothing undermines credibility like mistakes.
Consistent formatting and alignment, and;
Dates and details matched across sections.
Verify there are absolutely zero mistakes. This is vital!
Pro Tip: Read your resume backward line-by-line to catch more errors. This technique disrupts assumptions your brain makes reading forward.
Remove Irrelevant Points
If bullet points don't clearly demonstrate relevant legal skills, delete them.
Even if you're light on content, a few excellent points are better than diluted ones.
Advanced Legal Resume Optimization Strategies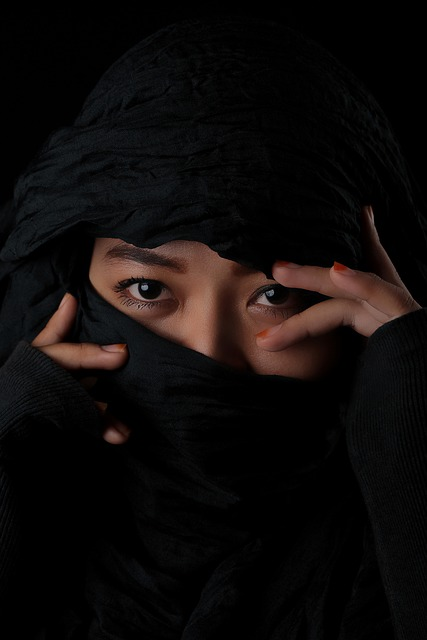 You've mastered the core foundations – stellar formatting, targeted content, and quantifying achievements. Now let's level up with advanced techniques for resumes that truly wow legal employers.
Feature An Associate Summary
If you have minimal direct legal experience, briefing summarizes an attorney you worked with. This creates a "virtual" experience.
For example:
Associate: Sandra Day, Senior Litigator
15+ years handling complex insurance cases
Recognized industry thought leader on insurer bad faith
Secured over $40 million for clients during my career
This provides context about the caliber of lawyer and expertise you observed. Then in your experience bullets, mention assisting, shadowing, or working with said associate.
Showcase Powerful Adjectives
Sprinkle in selective adjectives and superlatives to highlight exceptional credentials, like:
Published groundbreaking law review research on evolutions in privacy rights interpretations
They led an award-winning team that dominated statewide mock trial competitions
Developed cutting-edge strategy for navigating complex product liability claims
Avoid overusing adjectives. But strategically emphasizing uniquely impressive accomplishments keeps your resume from blending in.
Demonstrate Leadership
Legal employers covet professionals who demonstrate initiative beyond their core duties. Highlight leadership through examples like:
Founded Women in Law student organization to support 60+ aspiring female legal professionals
Led Law Review recruitment committee responsible for evaluator selection and training
Elected President of the Public Justice Foundation pro bono clinic
Seeking leadership roles exhibits your drive and ability to motivate peers. Don't underestimate these resume additions.
Show Personality and Passion
Resumes should remain professional, yet brief glimpses of personality can be endearing. Consider including:
Hobbies and interests beyond law – shows well-roundedness
Causes or organizations you actively support
Testimonials from clients, colleagues, or coaches
This extra touch humanizes you amid the credentials. But stay concise and relevant.
Feature Testimonials
Ask associates, clients, professors, or legal mentors to provide 1-2 sentence testimonials summarizing your strengths as an upcoming legal professional.
For example:
"John brought exceptional writing skills and composure in handling client interactions far beyond his years. He has a very bright future in litigation ahead and I wholeheartedly recommend him."
-Sandra Day, Senior Litigator at Dewey & Cheatem Law
Brief, credible testimonials from respected sources greatly boost your resume. Secure permission first and only include full names if given explicit sign-off.
Add Prestigious Honors
Competing for and winning selective legal honors signals exceptional talent. For example, highlight if you were:
Chosen for a high-profile clerkship out of hundreds of applicants
Accepted to join a state bar with the highest score on the exam
One of 5 graduates selected for a competitive post-graduate fellowship
Don't downplay rare distinctions that underscore elite skills. Mention any resume-worthy honors.
Feature Attractive Roles and Companies
It's strategic to showcase experience with reputable employers, clients, and judges. Big names attract attention.
For example, bullets like these build immediate intrigue:
Researched case precedents for litigation led by F. Lee Bailey
Drafted appellate briefs under the supervision of Judge A. Schroeder of the 9th Circuit Court
Counseled executives of Fortune 500 companies on corporate liability risks
Subtly dropping big brands and recognizable leaders creates strong associations between you and success.
Reference Available Upon Request
Resumes rarely include full reference contact info anymore due to privacy sensitivities. But you still want to indicate professional references are available. At the very end of your resume, simply include the line:
"References available upon request"
This reassures employers they can eventually verify your credentials and duties. Just don't attach your references preemptively. Wait until specifically requested later in the hiring process.
Key Takeaway: Advanced optimizations like associate summaries, testimonials, leadership examples, awards, and renowned affiliations help resumes outshine competitors.
Pro Tip: Periodically reach out to your network requesting endorsements, reviews, and references. This maintains credible options to showcase throughout your career.
Resume Writing Services – Worth the Investment?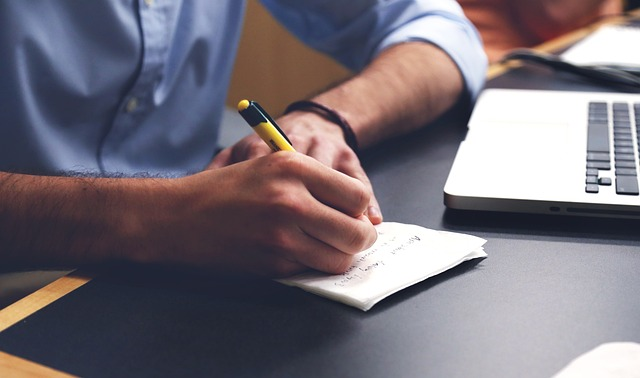 Resume help spans a wide spectrum of options:
General Templates and Examples – Free, publicly available resources providing advice, samples, and templates. Handy for reference.
University Career Centers – Most law schools offer feedback sessions and resume reviews. Take advantage while you can.
Professional Associations – Legal professional groups like bar associations sometimes offer resume workshops or mentoring.
Paid Resume Writers – Professionals guaranteeing resumes customized to your experience and targeted to desired roles.
Are paid resume writing services worth the money? That depends…
Potential Benefits
Expertise – They specialize in legal resume optimization and directly interface with employers daily. They know what works.
Objectivity – They assess your resume from a neutral third-party perspective instead of getting personally attached.
Time Savings – They do the heavy lifting of writing for you. You simply provide background.
Wording Help – Writers wordsmith content to be concise, compelling, and keyword-optimized.
Updated Examples – They integrate cutting-edge examples and best practices.
Revisions – Most provide unlimited revisions until you're fully satisfied.
Potential Drawbacks
Cost – Resume writers range from $100 to $1,000+ depending on level of service and experience.
Impersonal – Your unique "voice" may get lost working with an unfamiliar writer.
Template Output – Some writers just plug your details into pre-set templates without much customization.
DIY Learning Lost – You miss the opportunity to enhance your own resume writing abilities.
When To Consider Hiring Resume Writers
Making a major career pivot into an unfamiliar field
Applying for highly competitive or visible roles
As a senior professional with an extremely lengthy and scattered career history
English as a second language limits nuanced writing abilities
Frequently receiving negative feedback that your resumes are ineffective
Otherwise, thoroughly attempt optimizing your resume yourself using online guidance and career center feedback before paying a premium. Master this essential skill!
Key Takeaway: Resume writers provide turnkey expertise tailoring resumes, but are not always necessary investments. Consider carefully.
Pro Tip: Before committing to a paid writer, ask to see examples of legal resumes they optimized for actual clients. Quality varies greatly.
Resume Trends and Innovations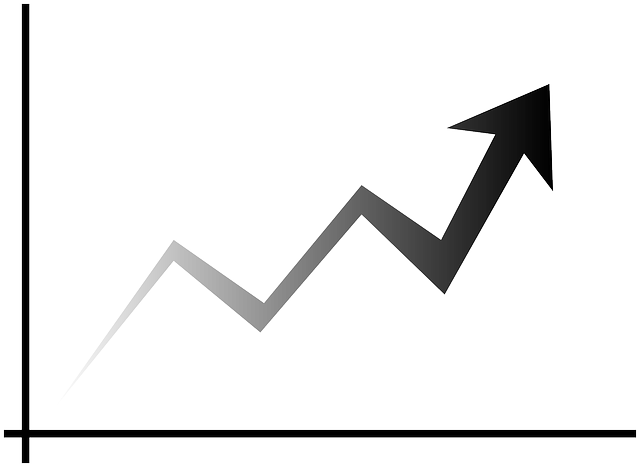 The core fundamentals of excellent legal resumes remain consistent, but subtle shifts and innovations constantly emerge. Stay alert to trends influencing best practices.
Single Page Resumes
Increasingly common in the modern era of scanning and digitization. Bulleted sections avoid dense paragraphs now. Prioritize only your most impressive and relevant credentials on page one. Additional context can go on page two if needed. Just keep each page highly focused.
Visual Elements
Subtle use of graphs, charts, and visuals to represent key metrics and achievements can help resumes stand out, though many legal employers still prefer traditional text-heavy presentation. Use sparingly and strategically.
Rich Media
Some cutting-edge resumes integrate embedded video clips, animations, audio samples or links building a multi-media profile. Ensure novel approaches still have clean mobile compatibility and print cleanly if going multimedia.
Keyword Optimization
More applicants now run resumes through online tools highlighting areas to incorporate missing keywords related to the target role and industry. This helps ensure you tick all the boxes.
Core Transferable Skills
With rapidly evolving legal needs, resumes increasingly emphasize transferable abilities like cultural competence, technology proficiency, project management, creative problem-solving, and interdisciplinary collaboration. Showcase these, even from non-legal experiences.
Diversity and Inclusion
featuring activities, committees, causes, and qualifications related to elevating equity, access, and social justice is increasingly valued to demonstrate awareness. However, specifics depend heavily on the employer's culture. Do your research.
Personal Branding Statements
Some resume experts now recommend leading with a "personal branding statement" that summarizes your professional identity and strengths in a quick soundbite before diving into credentials. This optional addition can help you stand out.
Key Takeaway: Notice emerging resume trends and selectively incorporate where appropriate, while still adhering to legal employer conventions.
Pro Tip: Don't rush to adopt every resume fad without considering if it dilutes or enhances your professional presentation for legal roles.
Continually Improving Your Resume

Never view your resume as "done" or fixed in stone. Adopt a growth mindset. Continually expand and refine it as your legal skills progress.
Over time, you'll:
Acquire new credentials and achievements to add
Gain clarity on which opportunities were most meaningful
Identify gaps needing more strategic presentation
Accumulate additional examples quantifying your excellence
Receive feedback to incorporate
Forget old irrelevant details to remove
Set calendar reminders to periodically revisit and upgrade your resume – at least every 6 months, but even more frequently while actively applying for new roles.
Archive Accomplishments Real-Time
Don't expect to accurately memorialize achievements after long gaps. Instead, record key resume fodder in real-time using tools like:
Accomplishment trackers
Performance reviews
Project journals
Milestone emails to yourself
With prompts and details already captured, resume updates become far easier.
Customize Your Master Resumes
Maintain master versions containing your full career history and accomplishments. Then customize streamlined derivatives for each specific application focus – don't just blanket send the same version everywhere.
Let It Grow As You Grow
There's no need to restrain your resume length as your experience expands. Professionals with 10+ years in legal practice often have robust 3-5 page resumes detailing their accomplishments and expanding competencies. With more to showcase, err on the side of thoroughness.
Tighten As Needed Too
On the other hand, avoid retaining irrelevant or underwhelming early accomplishments as your career advances. Judiciously trim older bullets to keep the emphasis on your most powerful examples demonstrating growth.
Key Takeaway: Continually update your legal resume throughout your career as your expertise expands. Archive details in real-time to ease future enhancements.
Pro Tip: Every few years, start resume revisions from scratch. This allows a fresh perspective on content and format unbiased by past versions.
Client Reviews
Contact Us Now