Navigating Car Accidents and Personal Injuries in Los Angeles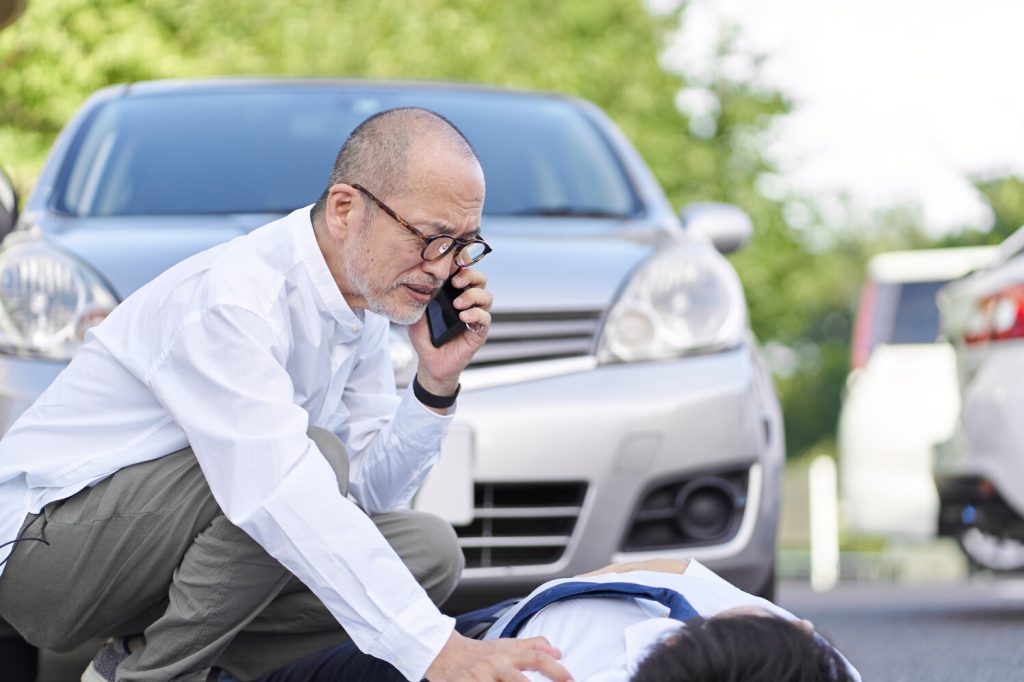 Personal Injury Lawyer Los Angeles | Personal Injuries Help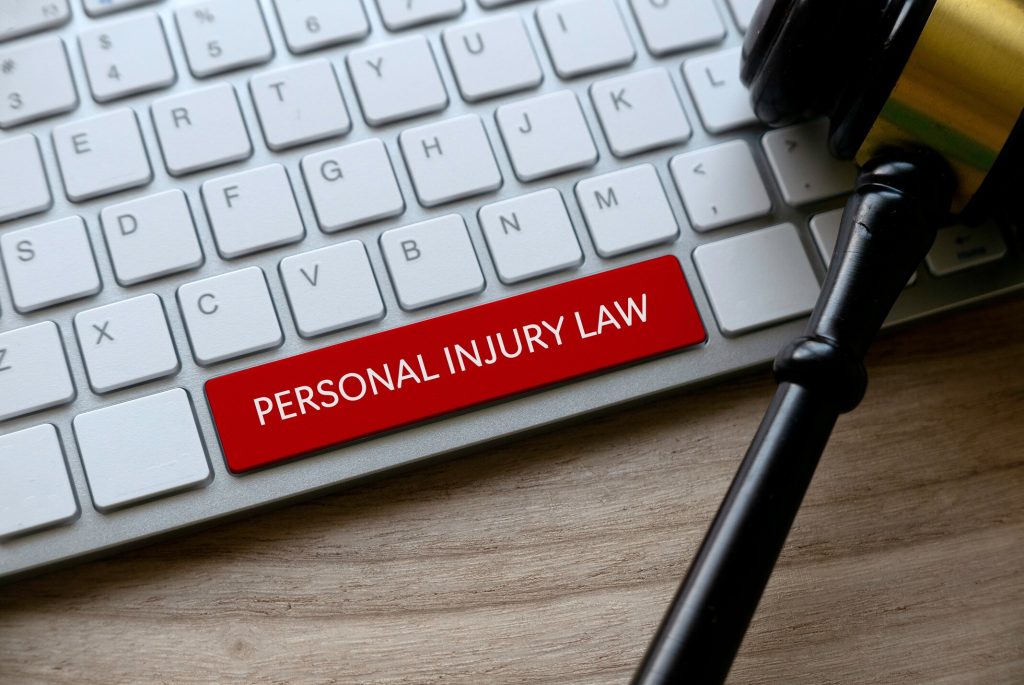 The accident and injury problem in LA
Overview of guide sections
Step 1: Seek Medical Care For Personal injury Cases
Importance of prompt treatment
Documenting injuries
Now Step 2: Document the Accident For The Personal injury law firm
Information to collect at the scene
Taking photos, getting witness statements
Step 3: Call a Lawyer In Los Angeles ca
Benefits of quick legal consultation
Finding the right attorney
Then Step 4: The Legal Process For California Personal Injury Lawsuits
How a lawyer investigates the case
Negotiating with insurance companies
Steps in a lawsuit
Step 5: Determine Damages
Types of injury damages
How damages are calculated
Maximize your compensation
And Step 6: Receive Your Settlement
How long do cases take to resolve
What to do once settled
Step 7: Focus on Recovery
Using settlement for medical care
Returning to work and daily life
FAQs about Personal injury Attorneys
10 commonly asked questions and answers
Case Examples
3 examples highlighting positive case outcomes
Key Laws and Resources
Overview of CA injury laws
Links to legal resources
Los Angeles sees over 120,000 traffic accidents every year, leading to around 70,000 injuries and 250 deaths. If you or a loved one has been injured in an LA accident, it is crucial to take the proper steps to protect your rights and ensure maximum compensation. This comprehensive guide will walk you through the key things you need to do after an accident injury in LA.
Seek Prompt Medical Care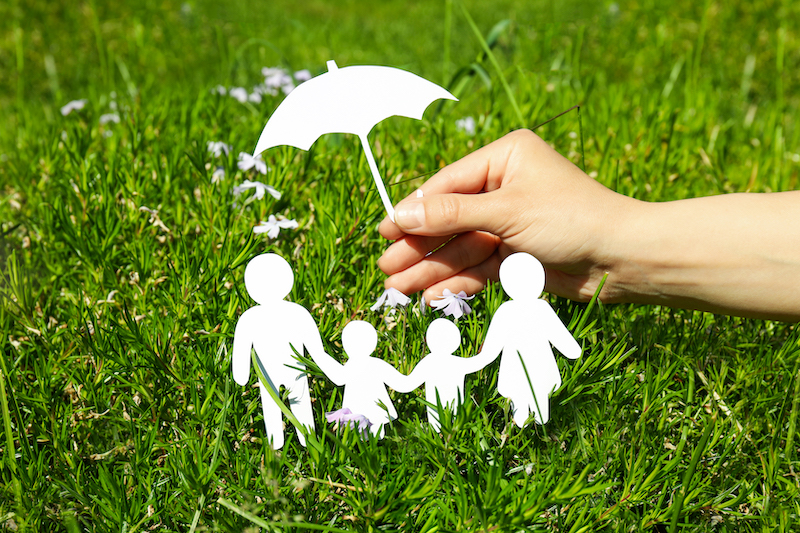 The first priority is always to get checked out medically after an accident, even if your injuries seem minor. Adrenaline can mask serious issues like concussions, internal bleeding, and spinal injuries. Some symptoms also take time to manifest after the initial trauma. Getting prompt treatment creates an official record of your injuries and allows doctors to thoroughly diagnose any hidden problems. Don't leave the accident scene without getting checked by paramedics or going to the ER. Refusing initial treatment can significantly weaken your injury claim later.
Provide the hospital staff with details on how the accident occurred and what symptoms you are experiencing. Answer questions as accurately as possible and follow all instructions for tests and treatment. Document the names of doctors and nurses who examine you. Before discharge, make sure to get copies of all medical reports, imaging results like x-rays or CT scans, and discharge instructions.
Closely follow up with any specialists you are referred to and attend all follow-up appointments recommended by the ER. Even small gaps in treatment history can negatively impact your case down the line. Keep diligent records of every diagnosis, prescription, procedure, and expense related to the accident. Save all billing statements, medical notes, and contact information for the doctors involved.
If your injuries worsen or new concerning symptoms develop after the ER visit, return promptly for reevaluation. Missed or delayed treatment that allows injuries to become aggravated will also weaken your injury claim.
Related Terms: serious injury, best personal injury lawyers
Document the Accident Thoroughly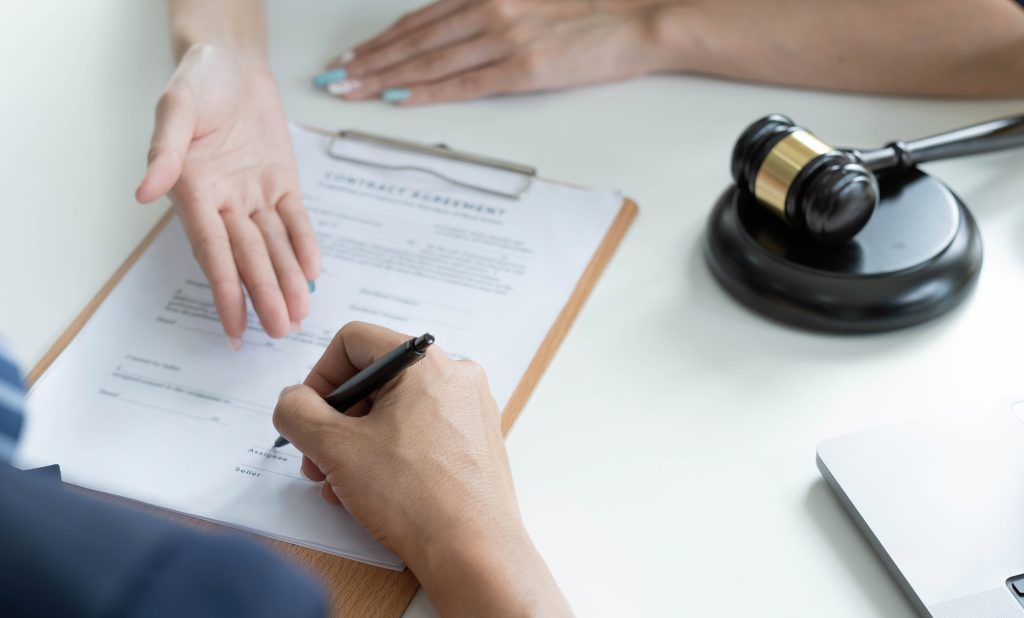 While the accident is still fresh in your mind, write down as many precise details as you can recall about how the crash occurred. Include information like:
Date, time, and exact location of the accident
Weather and lighting conditions
The speed you were traveling
The direction you were headed
Lane positions, intersections (or lack of), and any turn signals used
Points of initial impact on the vehicles
What parts of your body hit interior surfaces
Other vehicles and objects involved
Identifying details of the at-fault driver
Also document the apparent damage to the vehicles, property, and injuries to those involved. Take photos of the accident scene from multiple angles if it is safe to do so. Get contact details and written statements from any witnesses if possible. Police reports can contain mistaken information, so make sure to get a copy of the official report as well for your records.
Consult with an Attorney Immediately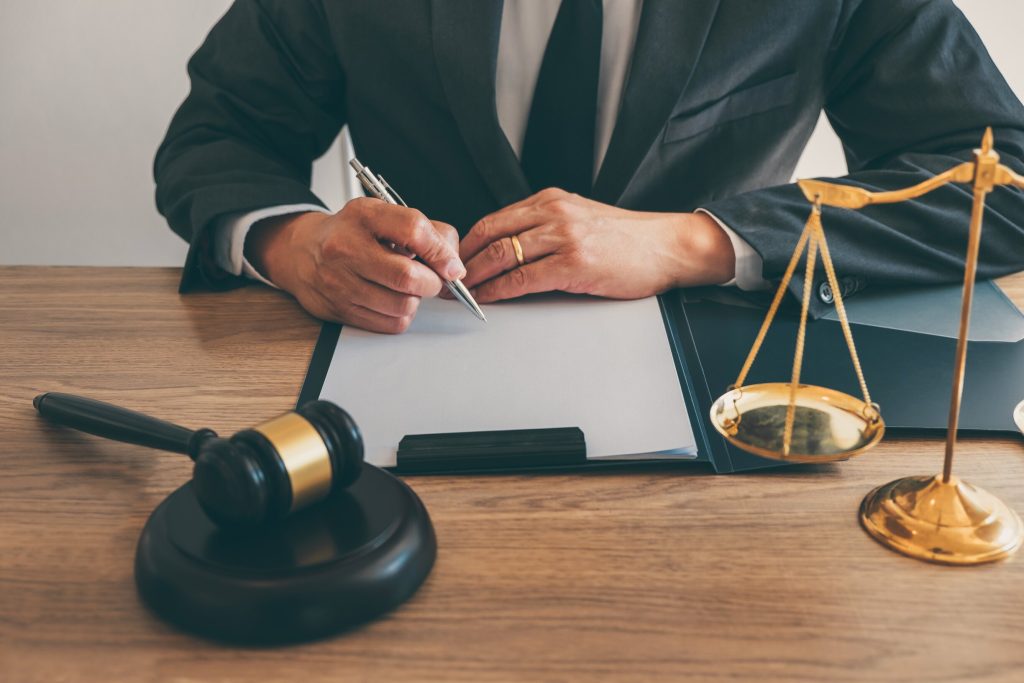 Contact an experienced personal injury attorney for a consultation within a few days of the accident at most. Many firms offer free initial consultations. Speaking with a lawyer quickly provides you guidance on the next steps and ensures evidence is preserved before memories start fading.
An attorney can deal directly with aggressive insurance adjusters so you can focus fully on recovery. They will act diligently to gather all evidence in your favor such as accident recreation reports, video surveillance, weather data, vehicle damage assessments, medical expert opinions, and witness statements.
Insurance companies are incentivized to minimize claim payouts, but skilled injury lawyers know how to build leverage for maximum compensation through exhaustive legal preparation. Having representation early on typically leads to far higher settlement offers, often by multiples. Attorneys work purely on contingency fees from your final settlement, so there are no upfront costs or fees for signing on.
How a Personal Injury Lawsuit Works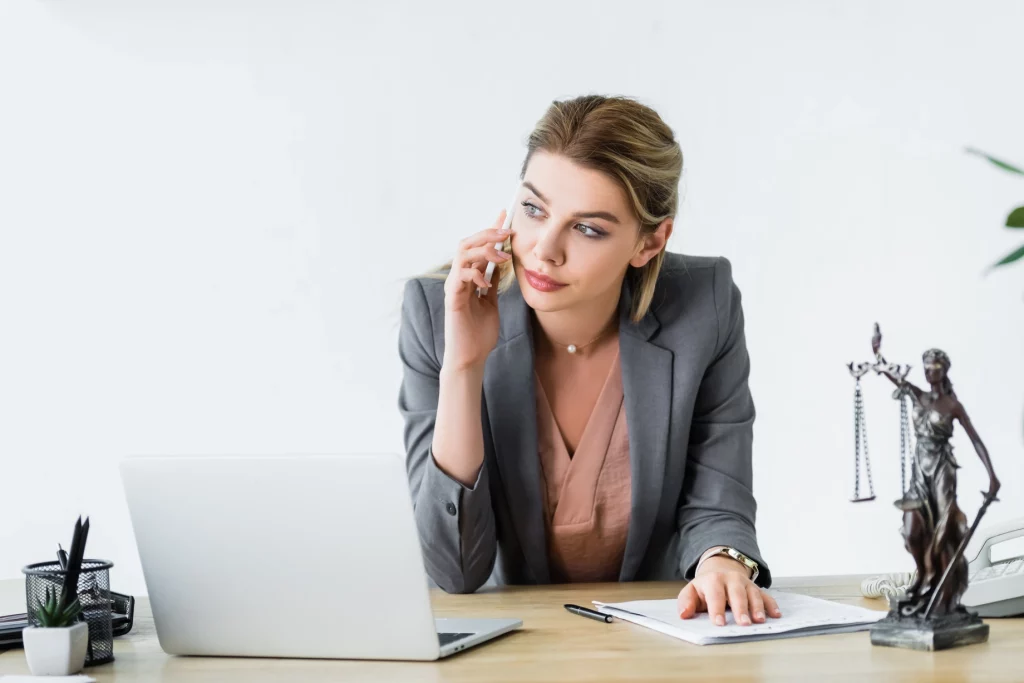 If an equitable settlement is not reached with the insurers, your attorney can file a personal injury lawsuit on your behalf. The case then enters into litigation. Lawsuits should still aim for a strong pre-trial settlement, but they give your attorney tools to apply legal pressure.
The litigation process typically involves detailed written discovery questions that must be answered under oath by the defendant, depositions where parties are interviewed under oath, in-depth investigations by your legal team, and pre-trial motions to exclude certain evidence or arguments.
Your attorney's aim is to build maximum leverage leading up to a trial to force the best possible settlement offer from the defendants before ever stepping foot in a courtroom. Over 90% of injury lawsuits nationally settle out of court before a full trial. But the credible threat of trial is what usually forces good faith negotiations.
If efforts fail to bring a satisfactory settlement, the case will proceed to a trial by jury. Here your legal team must conclusively prove negligence or liability of the defendant party directly led to your injuries and damages. Jury awards can incorporate all your proven economic and non-economic damages.
Even a successful trial verdict does not always end the legal battle – the defendant's attorneys can file appeals trying to overturn or reduce the jury award amount. Only experienced injury firms with the resources to go the distance should be entrusted with your case.
Documenting Your Accident Injuries and Damages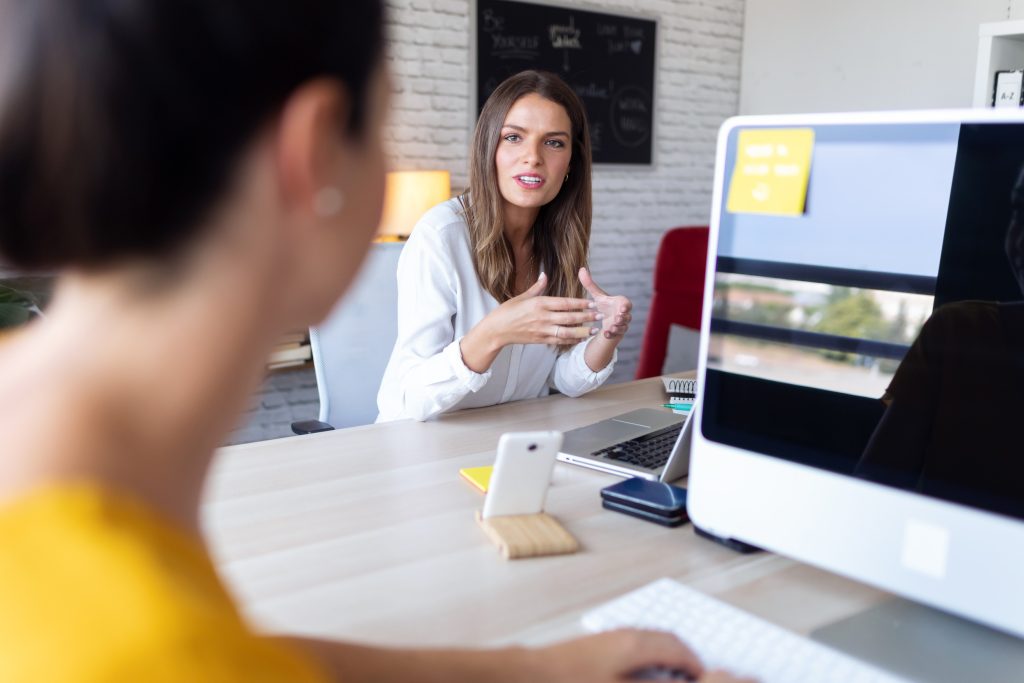 To receive fair compensation, you must thoroughly document and quantify all accident-related damages. These damages are divided into economic losses and non-economic losses.
Economic damages include quantified monetary losses like:
Past and present medical expenses from injury treatment
Future medical costs expected over your lifetime
Income already lost from missed work
Loss of future earnings and benefits
Property losses and repair costs
Cost of household or hired help during recovery
Non-economic damages involve intangible losses and pain/suffering such as:
Physical pain endured
Loss of enjoyment of life
Disfigurement or impairment
Emotional distress like depression/anxiety
Loss of companionship/consortium
Damage to familial relationships
Your attorney will consult with medical, actuarial, and vocational experts to create a "life care plan" estimating all lifetime costs stemming from the injuries. The injured person's age, occupation, income level, family size, severity of injuries, and ability to work all play major roles in projecting damages. More serious, permanent injuries that impact earnings warrant much higher compensation.
Receiving Your Injury Settlement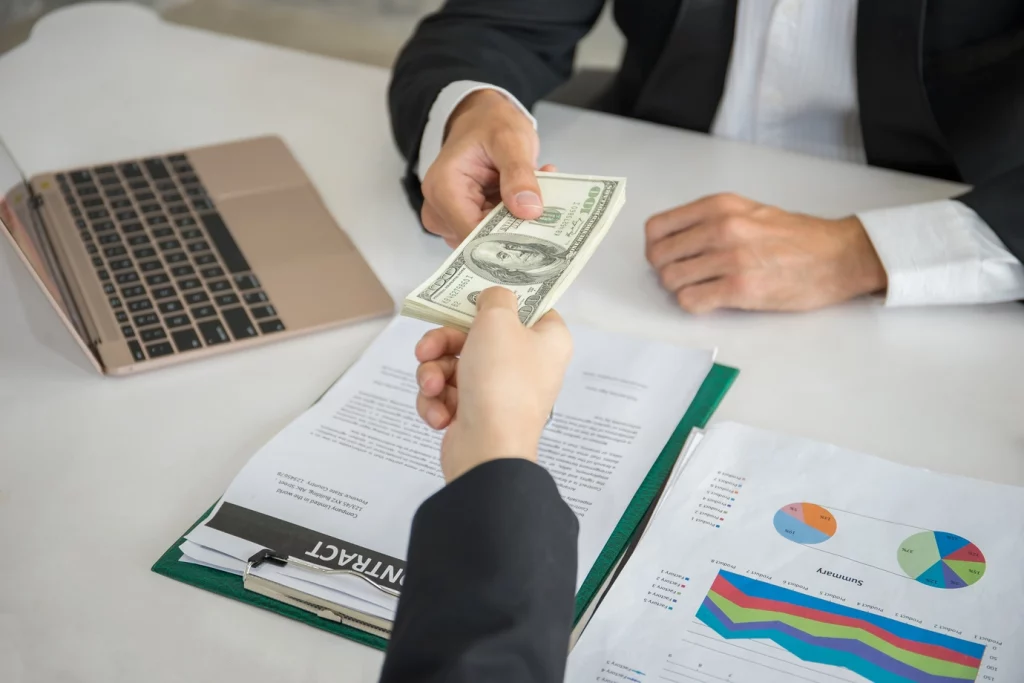 The time it takes to resolve an injury claim through settlement can vary dramatically based on factors like shared fault, multiple defendants, witness availability, and caseloads at law firms. Straightforward claims with clear liability may settle within a few months. Major liability disputes involving product defects, wrongful death, or severe damages often take over a year to conclude.
Your attorney's job is to continuously build leverage in order to force the best settlement in the shortest timeframe possible. Some common tactics include:
Sending time-sensitive demand letters
Filing the lawsuit quickly
Scheduling depositions of defendants
Requesting an early trial date
Involving prominent expert witnesses
Uncovering financial documentation
Settlements over $5,000 will not be paid out in one lump sum – portions will be sent over time through a structured settlement annuity. This provides stable, guaranteed income over many years to provide for long-term medical costs and living expenses.
Once a settlement is reached, legal expenses and fees are paid out first according to your contract, typically from 30% to 40% of the total. The remainder of the settlement amount then goes to you tax-free. Be wise and disciplined, using this money strictly for remaining medical costs and to secure your family's financial future rather than splurging on short-term indulgences.
Focus on Recovery and Transitioning Back to Life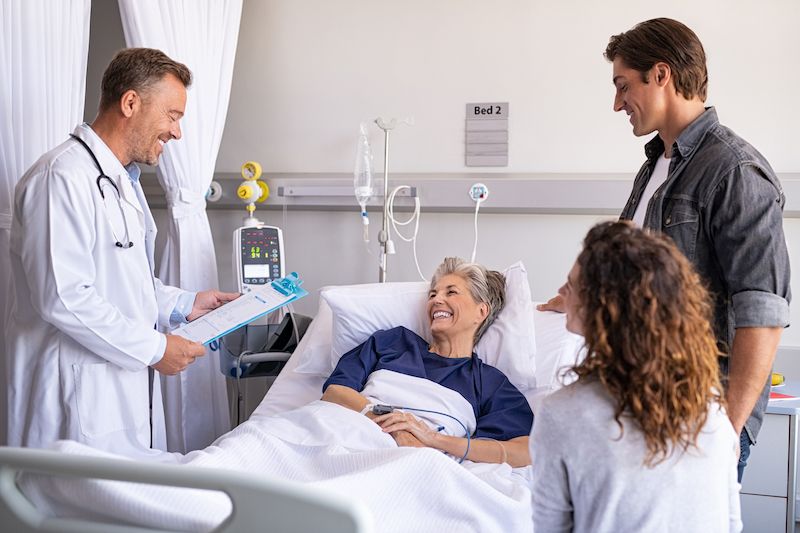 Money can never fully make up for serious injuries that forever impact your health and lifestyle. Use your settlement funds to get the very best medical treatments possible for your condition. Commit fully to the recovery process and listen closely to guidance from your healthcare providers on realistic timelines and restrictions. Don't reinjure yourself by overexerting or taking on too much, too soon.
Beyond physical recovery, focus on emotional healing as well. Seek counseling or support groups to process the psychological impacts of a traumatic injury. Leaning on loved ones for strength and comfort can also be very helpful during the darker times.
Be actively involved in your own medical care, get educated on your diagnoses, and clearly communicate your needs and goals to your treatment team. A positive mental attitude and determined spirit can work wonders during recovery. With proper medical care, legal support, inner resilience, and wise financial decisions – you can still regain your full potential, protect your family, and seek the justice you deserve.
Frequently Asked Questions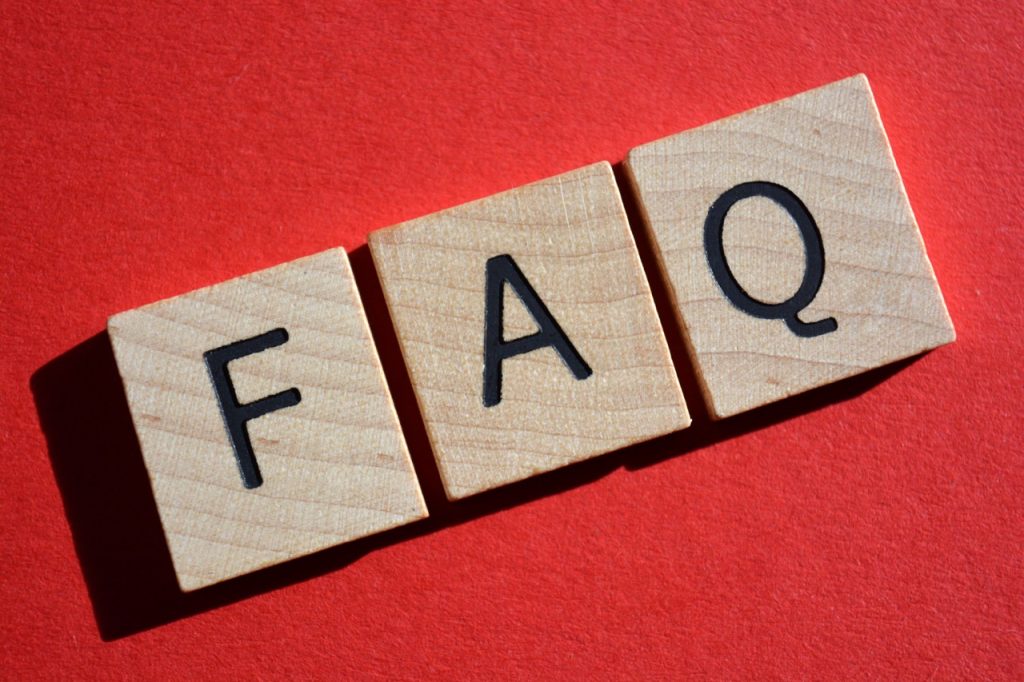 Q: Should I give a recorded statement to the insurance company?
A: Refrain from giving any official statements until you consult with an attorney, as what you say can be used against you later.
Q: How much is my injury case worth?
A: The value depends on many unique factors like injury severity, shared fault, available insurance coverage, lost wages, etc. An experienced lawyer can best evaluate your potential damages.
Q: How long do I have to file a personal injury claim in California?
A: You have two years from the injury date to file a personal injury lawsuit under the statute of limitations in CA. Complex cases may amend this timeline.
Q: Will my personal injury case go to a full trial?
A: Unlikely, over 90% of personal injury claims nationwide settle through negotiations outside of court before a full trial begins. But having a lawyer ready and willing to take it to trial is crucial negotiation leverage.
Q: Do I have to pay any upfront costs or fees to hire a personal injury lawyer?
A: No reputable personal injury attorney charges any upfront fees before reaching a settlement. They work purely on contingency fees taken from your final settlement payout.
Q: Can I fire my personal injury attorney if I'm unsatisfied?
A: Yes, you can discharge your attorney, but your contract with them will determine any fees you still owe for work done up to that point. Get their help finding a suitable replacement lawyer.
Q: How does my attorney prove negligence caused my accident injuries?
A: Your lawyer must conclusively establish that the liable defendant owed you a duty of care, breached this duty through negligence, and directly/proximately caused your injuries as a result.
Q: Is handling my injury claim myself without a lawyer a wise move?
A: Not recommended. Experienced personal injury lawyers have the negotiation skills and resources to maximize your compensation. They level the playing field against insurance company interests.
Q: Will filing an injury claim increase my insurance rates?
A: No, accident claims should not impact your own auto insurance rates, as the at-fault party's insurance provider pays your settlement. However, the at-fault driver's rates may increase.
Q: Are my personal injury settlement funds taxable under the IRS and California state tax codes?
A: Injury compensation is not taxable income under federal tax law in most cases. Rare exceptions are punitive damages or interest earned on a settlement.
Example Injury Settlement Outcomes From Personal Injury Lawyers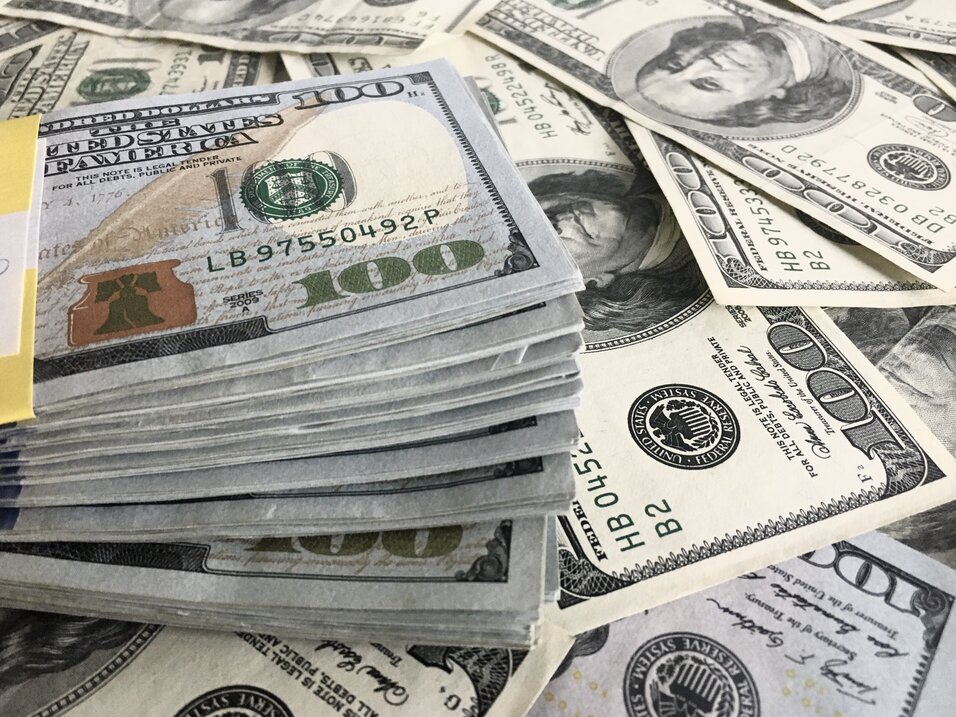 Severe Traumatic Brain Injury from Commercial Truck Accident – Settlement Amount: $5.2 million
A 25-year-old driver suffered permanent brain damage and loss of speech/mobility after a semi-truck driver recklessly changed lanes and struck his vehicle at 55 mph. His legal team built a strong negligence case and quantified lifetime care needs.
Dog Attack Leaves Child with Facial Scarring – Settlement Amount: $650,000
A 6-year-old girl suffered severe facial scarring after being attacked by a neighbor's aggressive Rottweiler that escaped its leash, requiring many plastic surgeries. Her family sued the negligent dog owner. The settlement money was structured to pay for planned revision surgeries into adulthood.
Permanent Back Injury from High-Speed Rear-end Collision – Settlement Amount: $1.2 million
A 52-year-old nurse suffered chronic back pain and inability to work after her parked car was struck from behind at 80 mph. Spinal fusion surgery still left permanent partial disability. Her economic damages drove a higher settlement.
Key California Injury Laws and Legal Resources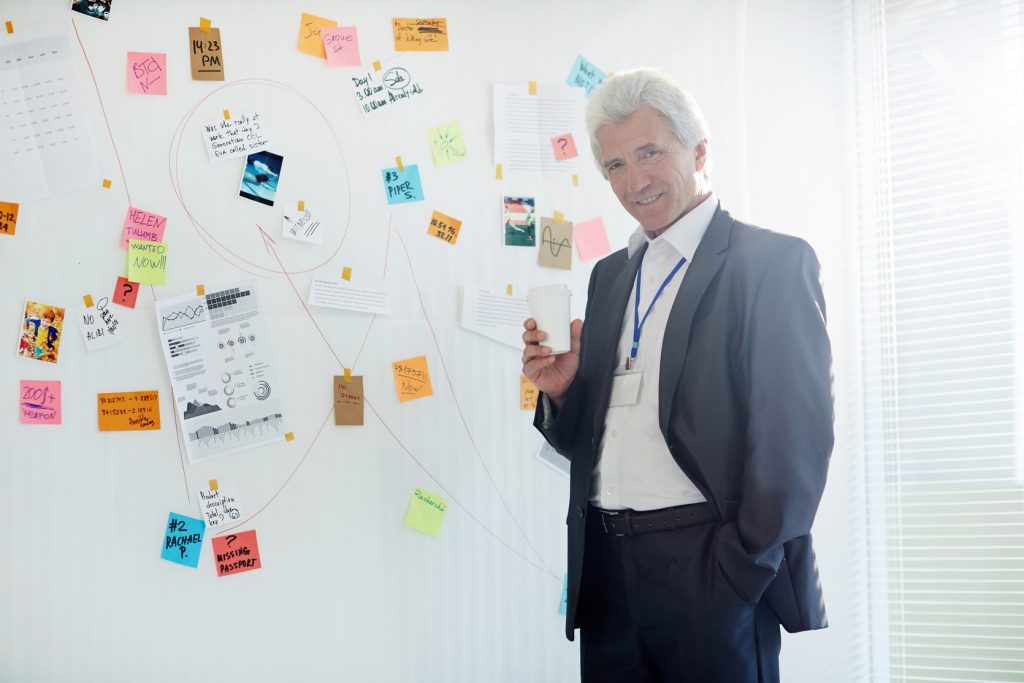 Statute of Limitations – 2 years from injury date to file personal injury claim
Comparative Negligence – Your compensation can be reduced based on percentage of accident fault
Damage Caps – Injury damages are capped for medical malpractice claims
Workers Comp – Exclusive remedy for work injuries (overrides injury lawsuits)
DMV Accident Reports – Must file a report with CA DMV if over $1000 in damage
State Bar of California – Find state-certified personal injury lawyers
California Courts Self-Help Center – Free legal guides on injury accident cases
Nolo – Reliable legal information on the personal injury claims process in California
Statute of Limitations
The statute of limitations is the legal timeframe you have to file a personal injury lawsuit in California. For most accident injury cases, you have 2 years from the date of the incident to start your claim. The clock starts ticking from the moment the accident or injury occurs.
If you miss this critical legal deadline, you forfeit your right to take any legal action and seek compensation related to the accident injuries. Regardless of how strong your case may be, failing to file before the statute of limitations expires will lead to an automatic dismissal.
There are a few exceptions that can "pause" the clock on the 2-year limit under CA law:
Minors under 18 typically have until age 20 to file.
Plaintiffs with diminished mental capacity may extend the limit up to 4 years.
In latent disease cases like asbestos exposure, the timeline starts when symptoms are discovered.
Leaving the state can sometimes temporarily stop the clock.
Consult with an attorney to see if any exceptions apply in your specific case. Strategies like quickly filing the initial lawsuit complaint and naming defendants as "Does" can also help preserve your rights if you are nearing the time limit.
Meeting the CA statute of limitations deadline is critical. An experienced personal injury law firm will act swiftly to prepare and file your claim. They know how to work strategically within the time constraints.
Comparative Negligence
California follows a "comparative negligence" system to account for situations where both parties share partial fault in an accident to some degree. Under comparative negligence, you can still seek injury compensation even if you were partially at fault – but your final award will be reduced proportionately by your percentage of fault.
For example, if you are deemed 20% responsible for causing the accident, your total compensation recovered would be reduced by 20%. So in a $100,000 settlement, you would recover $80,000 after the reduction ($100,000 less 20%). Note that your legal and medical fees are still deducted from the pre-reduction amount.
It is up to the insurance companies and courts to allocate fault percentages between the parties. Experienced personal injury attorneys know how to build arguments minimizing your responsibility in an attempt to maximize your payout. Admitting guilt or accepting blame too soon can severely harm your case.
Damage Caps on Medical Malpractice Claims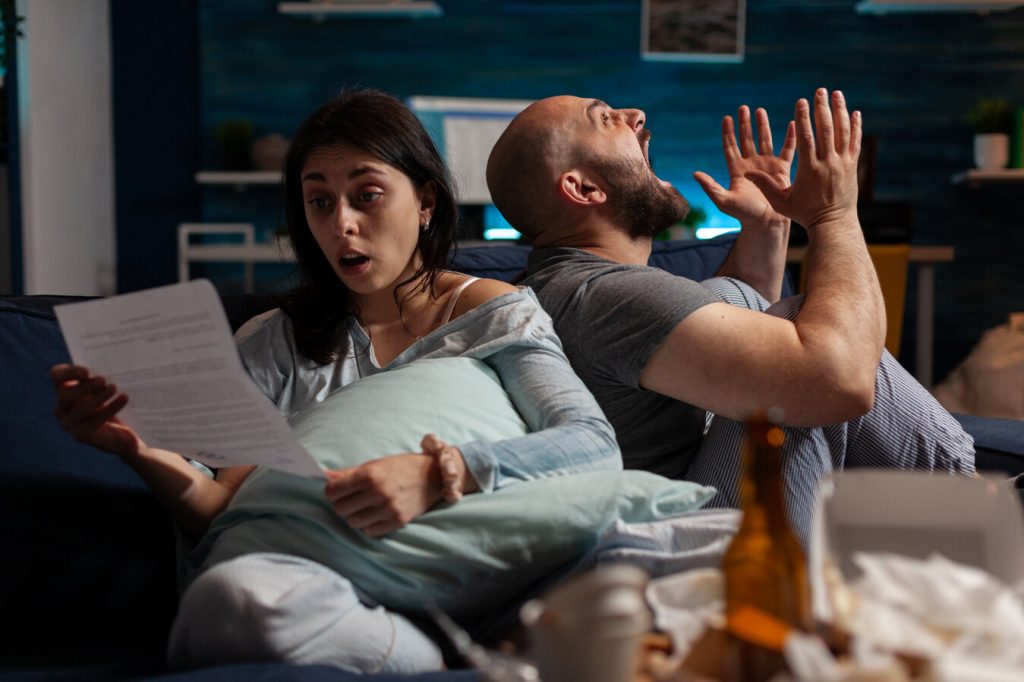 For most personal injury claims in California, there are no limits or caps placed on the amount of compensation you can recover for economic and non-economic damages – you can be awarded the full value of your provable losses and suffering.
However, California does impose caps on medical malpractice cases against healthcare providers:
Economic damages are capped at $250,000
Non-economic damages are capped at $250,000
Punitive damages are prohibited in medical malpractice suits
While various challenges have been mounted over the years, these limits remain in effect today for claims against doctors, hospitals, and other medical professionals. Experienced medical malpractice attorneys are very familiar with maneuvering within these constraints.
Workers Compensation Bars Lawsuits Against Employers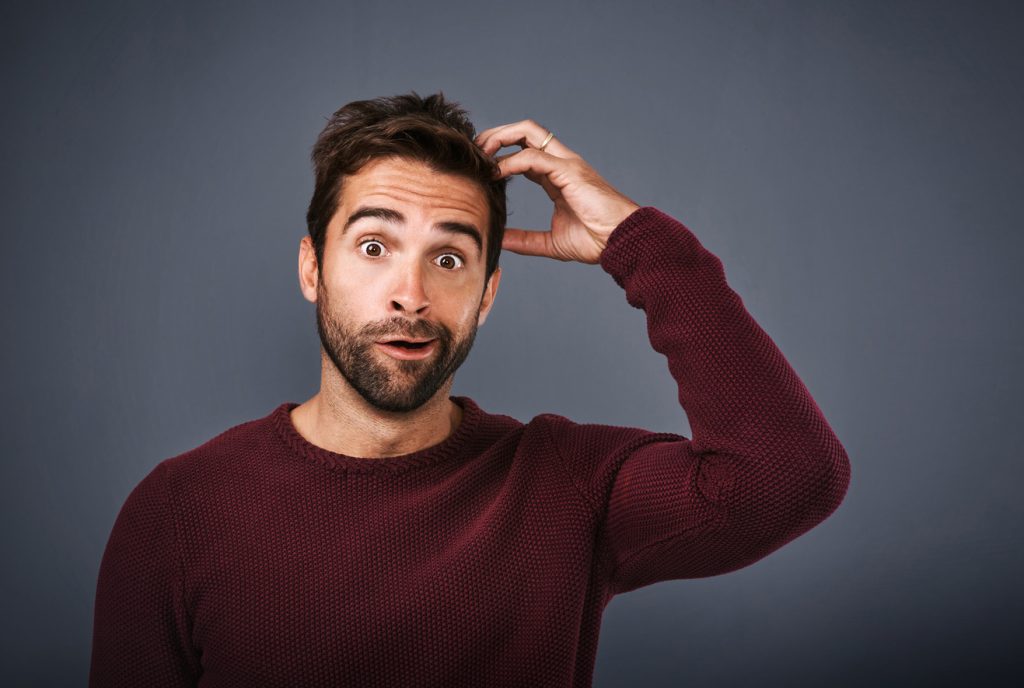 Workers compensation is a form of no-fault accident insurance paid for by employers that provides fast medical coverage and lost wage replacement for employees injured on the job. In exchange for this guaranteed protection, employees forfeit their right to sue their employer for injury compensation.
Workers comp is essentially an exclusive remedy against employers for work accident injuries. By accepting workers comp benefits, you give up your ability to pursue a separate injury liability lawsuit against your employer, even if they were directly at fault for the incident due to negligence or unsafe working conditions.
However, you can still take legal action against any third parties responsible, such as manufacturers of defective equipment or drivers that hit your company vehicle. An experienced attorney can help you maximize your combined recovery through both workers comp benefits and third-party liability.
Submit an Accident Report to the DMV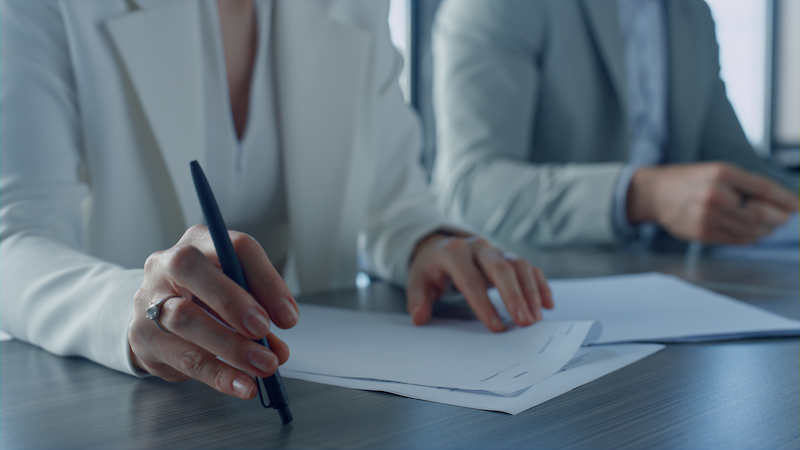 Per California Vehicle Code 16000, any motor vehicle accident causing over $1000 in damage must be reported to the CA Department of Motor Vehicles within 10 days. You can submit the simple SR-1 "Report of Traffic Accident" online or print the form to mail.
This report is mandatory when the damage threshold is met, regardless of injuries. It must include basic identifying details, insurance information, and a summary of how the accident occurred. Failure to file the report on time can lead to fines or license suspension.
Completing this report properly is very important, as it establishes an official record of your version of the accident early on. Your lawyer can help ensure it accurately captures important details to support your injury claim. The DMV report can be useful evidence.
Verify and Select an Attorney through The State Bar of California
The State Bar of California (www.calbar.ca.gov) can assist you in verifying the license status and disciplinary history of any practicing attorney in the state. Only choose a lawyer currently licensed and in good standing.
The Bar also offers guidance on selecting the right attorney for your specific legal needs through its Certified Lawyer Referral Services. These referral services will connect you with attorneys who are certified specialists in areas like personal injury and medical malpractice law.
Checking credentials, ratings, peer reviews, case results, and client reviews is highly recommended when choosing the right lawyer to trust with your important injury case. The State Bar of California is an excellent starting point.
California Courts Self-Help Center
For those seeking free legal information on handling an injury claim directly without an attorney, the California Courts Self-Help Center (www.courts.ca.gov/selfhelp.htm) provides educational resources and form templates.
While the court does not actually provide legal advice, this website offers detailed guidance on the overall process, key laws, and requirements for unrepresented plaintiffs filing personal injury lawsuits. You can also access family law, landlord/tenant, and small claims resources.
However, legal cases become very complex quickly. Personal injury claims in particular involve extensive laws, strict procedures, negotiations with insurers, evidence demands, and more. The value of hiring an experienced attorney is immense.
Nolo Legal Information
Nolo (www.nolo.com) provides free, reliable legal information and form templates to assist Californians in handling their own legal matters. Founded in 1971, Nolo empowers everyday people through legal education and software to manage common legal/business issues independently.
For personal injury plaintiffs, Nolo offers general overviews of California negligence laws, the claims process, key evidence needs, litigation steps, and even strategies for the trial itself. Again, professional legal counsel is still highly recommended for injury cases. But Nolo can provide a starting point.
Conclusion Of California Personal Injury Laws
Being injured in a preventable accident can damage your physical health, emotional well-being, and financial stability. While no amount of money can undo what has been done, securing fair compensation is essential to cover major medical costs and provide for your family's future. With an experienced personal injury lawyer aggressively fighting for your right to maximum compensation, you can properly heal, restore your income security, and still seek accountability against those responsible for harming you. We hope this detailed guide gave you greater confidence in navigating the personal injury claims process and wish you the very best in your recovery.
Related Terms: Los Angeles personal injury, most personal injury claims, personal injury firm, best personal injury lawyers, car accident, injury cases, California law, medical bills, free consultation, wrongful death cases, spinal cord injury, financial compensation, pedestrian accidents, medical treatment, personal injury victims, motor vehicle accidents, ser
⏎ to send, shift + ⏎ to add a new line, Ctrl + K to create a new chat
Client Reviews
Contact Us Now