Where Family Law and Personal Injury Law Come Together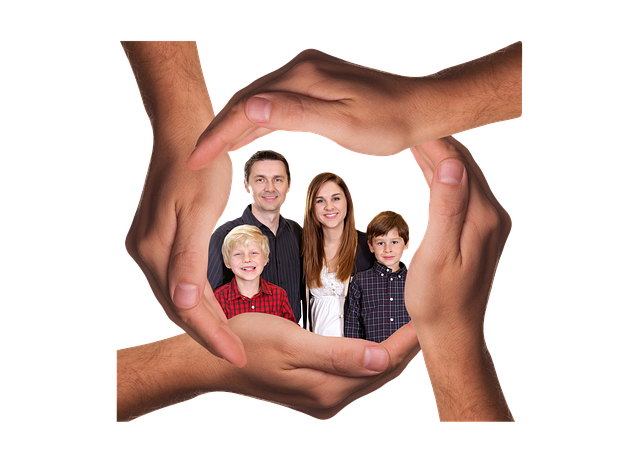 Family Law Attorney Ca
Family law deals with things like divorce, child custody, and child support. Personal injury law is about accidents and injuries. These two areas of law are usually separate. But sometimes they mix together in complicated ways.
This article will explain how family law and injury law can connect. Knowing this is key if you are involved in related legal cases.
When a Child Gets Hurt | Call Family Law Attorneys

One way family and injury law meet up is if a child gets injured. Let's say a child is hit by a car. They would normally have a good case against the driver who hit them. But kids can't sue on their own. This is where family law steps in.
The child's parents or guardians file a lawsuit for them. Family laws say parents must protect kids' legal rights. Any money from the case can only go to help the injured child.
Example of Child Injury Case
Mike, age 10, was riding his bike when he was struck by a car driven by Jane.
Mike broke his arm and leg. His medical bills were $25,000.
Mike's parents sued Jane on his behalf. They won $75,000 in damages.
The money can only be used for Mike's medical care and other needs. His parents cannot keep any of it.
Hurts From Abuse | Contact A Family Law Firm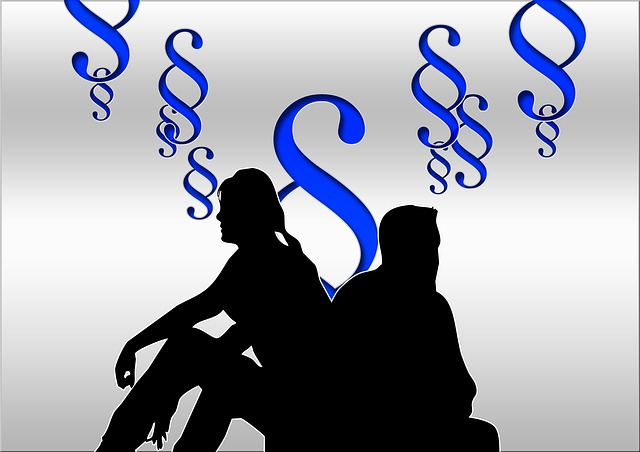 Sadly, many domestic violence victims are badly hurt by an abusive spouse or partner. They could sue the abuser for their injuries. But family laws on divorce, child custody, and restraining orders also matter.
For example, getting a protection order helps show the abuser is at fault. But divorce and custody issues must be handled too. This impacts the injury case. Good lawyers in family and injury law are key.
Domestic Violence Example | Divorce Attorney
Amanda suffered broken ribs and a concussion from beatings by her husband Joe.
She filed for divorce and a restraining order against Joe.
The order helped prove Joe's fault for Amanda's injuries.
Amanda sued Joe for damages. Her family lawyer worked with a personal injury attorney.
Amanda was awarded $500,000 and sole child custody.
Child Support From Settlements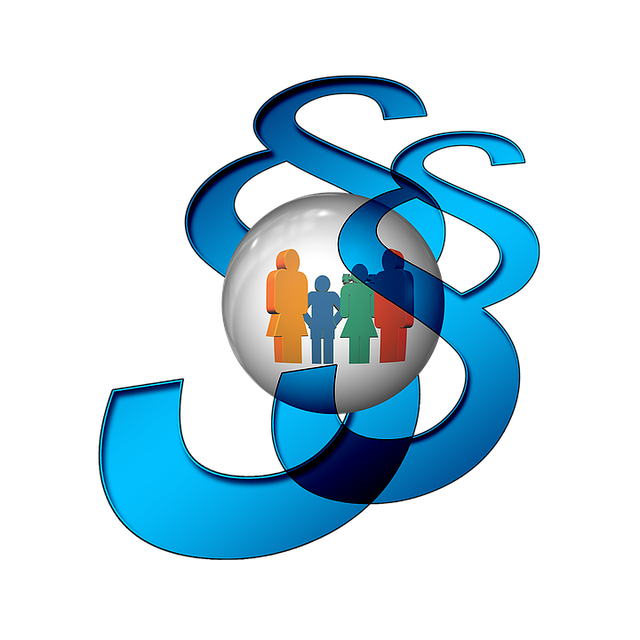 Another mix of family and injury law is child support from settlements. If a parent gets a settlement for their injuries, some money may go to child support. The settlement has to be split fairly between the parent and child support.
Settlement and Support
Frank was injured in a car accident and won a $100,000 settlement.
But he owes $1,000 per month in child support for his daughter.
The court ruled $12,000 of Frank's settlement must go to pay his child support debt.
The remaining $88,000 can be used on Frank's medical bills and other costs.
Death From Injuries
Family law also comes up in wrongful death cases. When someone dies from an injury, family members may sue. But family law decides who can sue, how much they get, and inheritance. So family law is vital in wrongful death suits.
Wrongful Death Scenario
Wendy died in a truck accident caused by a defective tire.
Her husband Jim sued the tire company for wrongful death.
State family law said Jim and their son could claim damages.
The settlement had to be divided between Jim and their son based on family law.
Frequently Asked Questions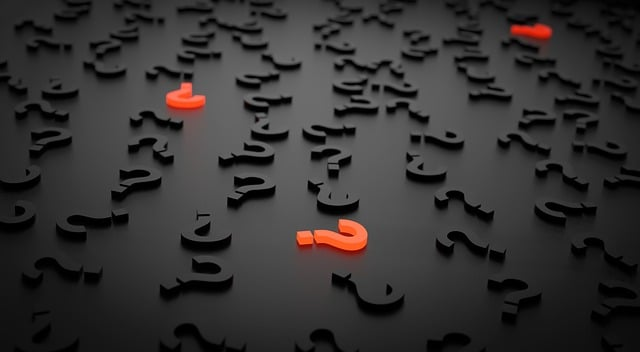 Here are common questions about family law and injury law mixing together:
How does family law affect injury cases for kids?
Parents or guardians must bring lawsuits for injured kids. Money recovered can only support the child.
How do domestic violence and injury law work together?
Family issues like divorce, custody, and restraining orders impact related injury cases between partners.
Can child support take part of the settlement money?
Why does family law matter for wrongful death?
It decides who can sue, how money is split, and inheritance – which changes outcomes.
Did You Know?
Family law and injury law each have their own statutes of limitations – deadlines to file lawsuits. A lawyer helps ensure you meet all appropriate deadlines.
More Resources
Here are good places to learn more about family law and injury law:
Key Family Law Topics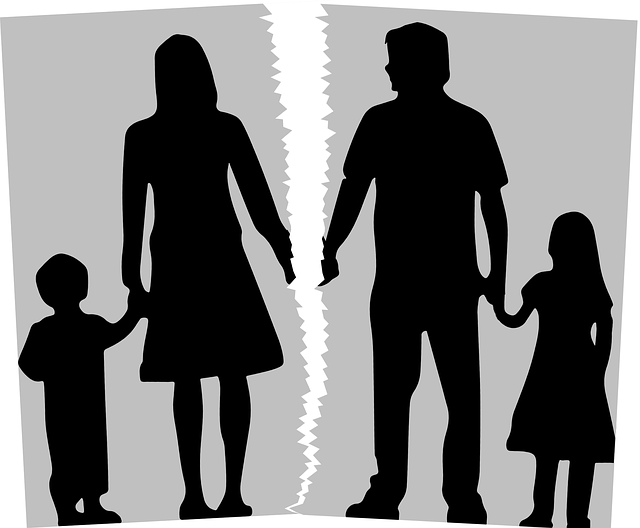 Let's look closer at some main family law issues:
Divorce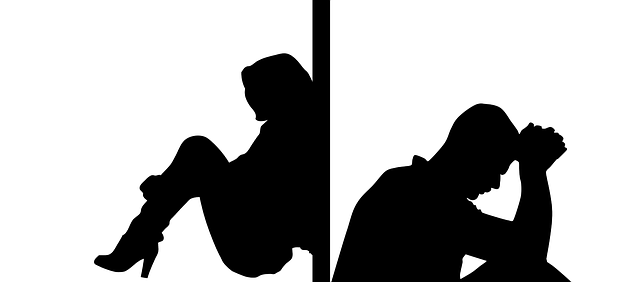 Divorce ends a marriage. Reasons for divorce include:
Fighting too much
Cheating
Growing apart
The divorce process includes:
Filing paperwork
Agreeing on the division of money and property
Custody arrangements for kids
Child Custody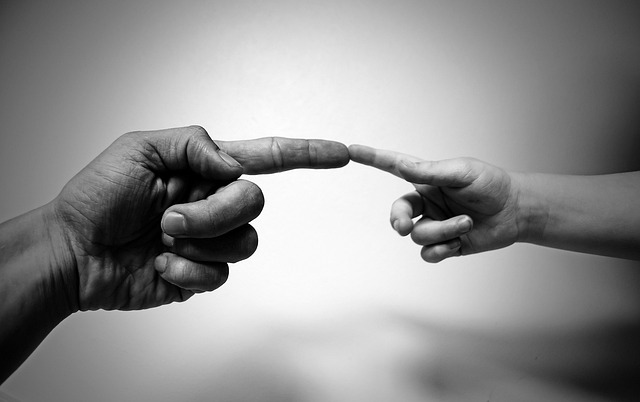 Child custody decides:
Which parent(s) a child lives with
Parenting time arrangements
Types of custody:
Sole custody – Child lives with one parent
Joint custody – The child lives with both parents
Split custody – Each parent has custody of some kids
Courts decide custody based on the child's best interests.
Child Support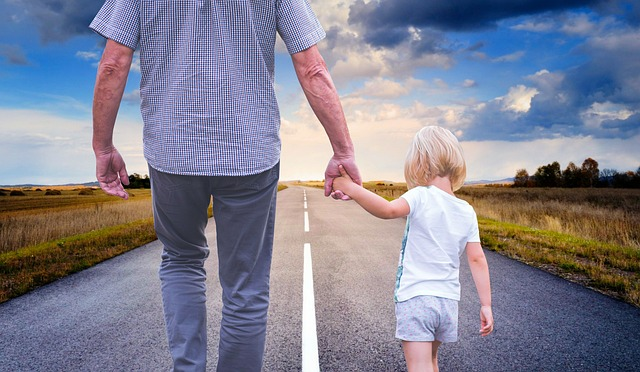 This child support is money paid by one parent to help cover the costs of raising a child.
It's usually paid monthly.
Amounts follow state guidelines based on factors like income.
Normally continues until the child turns 18.
Child support helps ensure kids' financial needs are met.
Alimony
Alimony is spousal support paid by one spouse to the other after divorce. It helps the receiving spouse become financially independent.
Payments are monthly.
Amount and duration depend on factors like income, and marriage length.
Usually ends when the receiving spouse remarries or either spouse dies.
Property Division
Property division splits up assets and debts fairly in divorce. Marital property like:
Gets divided. Separate property kept by the original owner.
Domestic Violence
Domestic violence includes physical, emotional, or sexual abuse by a spouse or partner.
Victims can get restraining orders for protection.
Custody and support may be affected.
Abuse can lead to injury lawsuits.
Key Injury Law Topics
Now let's look at key personal injury law issues:
Common Accidents
Common accidents leading to injury claims:
Car accidents
Slip and falls
Defective products
Medical malpractice
Accidents are often due to someone else's negligence.
Proving Fault
To win an injury case, you must prove:
The other party was negligent and at fault
This negligence directly caused your injury
The injury led to identifiable damages
Good evidence and witnesses help prove fault.
Types of Damages
Damages that can be recovered in injury cases include:
Medical expenses
Lost income
Pain and suffering
Emotional distress
Loss of enjoyment of life
Injury Claims Process
The injury claim process typically involves:
Treatment for your injuries
Evidence gathering
Demand letter to at-fault party
Negotiation
Settlement or lawsuit
An attorney helps navigate this process.
Statute of Limitations
This is the deadline to file an injury lawsuit, usually 1-3 years. It varies by state and claim type.
Settlements
Most injury cases settle out of court. The at-fault party's insurer usually pays the settlement.
Settlement talks often involve negotiation.
A settlement releases the at-fault party from further liability.
Other Ways Family and Injury Law Intersect
We've seen family law and injury law cross paths in situations like:
Child injury claims – Parents file suit on child's behalf
Domestic abuse cases – Restraining order helps show fault
Wrongful death suits – Family law affects who can sue and recovery
When to Seek Legal Help
It's wise to contact a lawyer if:
A family member suffers injury due to negligence
You are injured by a spouse or partner
You need help after losing a loved one
A lawyer helps maximize your recovery and ensure family law matters are handled properly. For minors, guardians should consult an attorney right away.
Choosing the Right Lawyer
Look for lawyers with experience in:
Relevant family law issues
Injury cases like yours
Cases involving both family and injury law
Specialized certification indicates expertise. Be sure you're comfortable with the attorney you choose.
Moving Forward
Dealing with injury and family law matters can be overwhelming. But an experienced attorney can handle the legal complexities. This allows you to focus on healing and family. Seeking skilled legal help is often the first step toward rebuilding your life.
Ask a Family Law Lawyer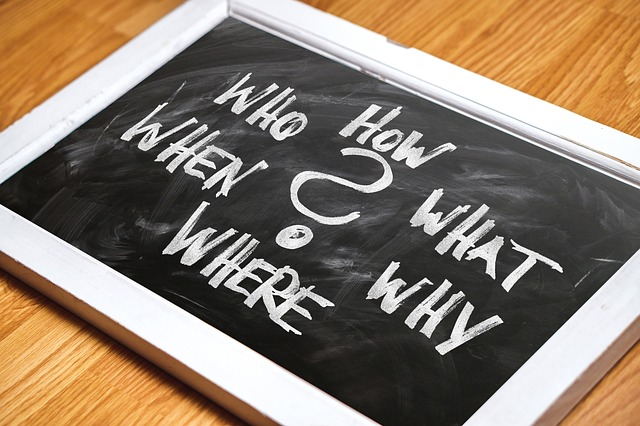 Still have questions? Here are answers to some additional common queries:
How long do injury cases usually take?
Most injury cases resolve in 1-2 years. Complex cases can take longer. A lawyer helps move your case forward efficiently.
What if I'm partly at fault for the accident?
Even if you're partially responsible, you can still recover damages in most states. Your compensation is reduced by your percentage of fault.
What are contingency fee arrangements?
Most injury lawyers work on contingency, meaning they only get paid if you recover damages. Their fee is a percentage of the settlement.
How are personal injury settlements taxed?
Injury settlements are not taxable except for the portion covering lost wages. This can provide significant tax savings.
A Case Study: Child Custody and Injury Lawsuit
To understand how family law and personal injury law can converge, let's walk through a fictional scenario involving both:
The James family consists of mom Jenny, dad Mark, 12-year-old daughter Sarah, and 10-year-old son Ryan. Mark and Jenny are divorced with joint custody of the kids. One weekend when Sarah and Ryan are visiting Mark, the family is involved in a car accident caused by another driver, Mike.
Sarah suffers a broken arm and concussion. Ryan has cuts and bruises. Mark sustains minor injuries. Jenny rushes to the hospital once notified. This accident now involves potential injury claims as well as child custody factors.
"When an accident occurs on one parent's watch, we must consider how it could impact custody rights while also pursuing injury claims," said family lawyer Rebecca White.
Jenny worries the crash could affect her shared custody, but the family law attorney reassures joint custody is still appropriate given the circumstances. Sarah's injuries, however, lead to an injury lawsuit against Mike on her behalf, while Mark and Ryan's smaller claims settle out of court. Jenny acts as Sarah's legal guardian for the lawsuit.
"Injury cases require detailed evidence and negotiation know-how to maximize compensation," explained personal injury lawyer John Smith. "Families rely on our expertise while they focus on healing."
It takes 18 months, but ultimately Sarah is awarded a $150,000 settlement by Mike's insurance. Her medical bills and future care are covered. Jenny saves the remaining money for Sarah's college. The custody arrangement continues 50/50 without disruption.
Expert Insights on Intersecting Family Law Cases
We asked legal experts to share their insights on handling cases at the intersection of family law and personal injury law:
"Communication between divorce and injury lawyers is critical to ensure all bases are covered for clients." – Maria Rodriguez, Family Lawyer
"We help families receive fair compensation while safeguarding children's best interests." – Ryan Thompson, Personal Injury Lawyer
"Restraining orders can bolster domestic abuse injury claims by demonstrating a pattern of violence." – Clara Wu, Family Lawyer
"Settlements provide families needed closure and financial support during difficult times." – Luis Garcia, Personal Injury Lawyer
"I aim to reduce the burden on my clients as much as legally possible while fighting for their rights." – Armando Torres, Family Lawyer
Related Statistics and News
Approx. 56% of divorce cases involve child custody agreements (ABA 2022 Divorce Statistics)
Over 30 million children are involved in custody cases each year (National Center for Health Statistics)
$142 billion is paid annually in child support obligations in the U.S. (U.S. Census Bureau)
7.1 million work injuries occur every year on average (National Safety Council)
Parents of an injured teen recently sued TikTok for promoting a dangerous challenge that led to their daughter's death. The case invokes both social media liability and family law. (ABC News)
Certified family law specialists
More FAQs
What about legal costs in injury cases?
Most personal injury lawyers work on contingency and only collect if you win damages. Their fee is a percentage of the final award.
How do I choose which attorney to hire?
Look for lawyers with extensive expertise in your specific family law and injury law needs. Meet with a few before deciding.
How are divorce assets treated in injury settlements?
Settlements are usually considered separate assets, but it depends on timing. Your lawyer will determine how they are classified.
Can relatives file wrongful death suits?
State laws allow various relatives like spouses, parents, and children of the deceased to potentially file suits.
Real Case Profiles
Let's examine some real cases where family and injury law intersected:
Child Injury at Daycare
Kathy's toddler Emma was injured when left unattended at daycare. Kathy and her ex-husband Craig jointly sued the daycare while revising their custody agreement for Emma's care needs.
Drunk Driving Victims
When divorced dad Jim died in a drunk driving crash, Jim's two teen children filed lawsuits against the bar and driver, using their mother Susan as legal guardian.
Restraining Order Helps Abuse Case
Michelle got a restraining order against her violent estranged husband. It helped her win $450k for abuse injuries in their divorce proceedings.
Custody Dispute Over Settlement
When Alicia won a $2 million medical malpractice settlement for her birth injuries, her parents fought over custody to manage the money for her.
Action Checklist
If you are involved in a case at the intersection of family law and personal injury law, key steps include:
Document details of what happened and any evidence
Get prompt medical care, especially for children
Speak to an attorney about your legal options
Follow child custody agreements, and file modifications if needed
Keep records of medical bills, lost income, and other damages
Consider therapy to support family members' mental health
Hire experienced lawyers to represent your interests
Focus on your family while legal experts handle the details
Use prudence in spending any settlement money, especially with kids involved
Bringing It All Together
When family law and personal injury law collide, the legal waters can be turbulent to navigate. Emotions run high as you deal with divorce, child custody, injury cases, and potential lawsuits. Having an advocate in your corner is critical. An experienced family lawyer and personal injury attorney guide you through the complex legal matters at hand. They fight for your rights while you focus on your family and healing. With skilled professionals handling the negotiations, paperwork, court appearances, and proceedings, you can find the justice and compensation you deserve.
Your team also ensures your children's best interests are protected now and in the future. While challenging, these intersecting cases can ultimately strengthen family bonds. Overcoming adversity together leads to growth. The financial means from settlements provide stability when you need it most.No one expects to be faced with this convergence of family and injury law. But when you are, knowledgeable legal experts light the way forward. Have hope for brighter days ahead and lean on your attorneys' expertise. With their counsel, you and your loved ones can embark on a new path built on security, safety, and love.
Key Takeaways
Family law and personal injury law often intersect in complex, high-stakes cases.
Whether it's child custody battles, domestic abuse injuries, or wrongful death suits, the lines between family law and personal injury law frequently blur. The stakes rise when both fields are involved since critical family relationships and large financial settlements hang in the balance. However, the right legal experts help guide families through even the most complex situations.
Experienced lawyers in both fields are invaluable for navigating the legal intricacies.
Attorneys well-versed in the nuances of applicable family laws as well as injury claim and liability laws are indispensable. They know how to thoroughly investigate faults, calculate damages, negotiate skillfully, and sway judges and juries. Their expertise lets them anticipate potential pitfalls and strategize winning cases to protect clients' best interests. Families can have confidence they are in good hands.
With the right help, families can receive protection, justice, and closure.
By leveraging the full legal resources available, justice is served and rightful compensation is obtained. Families gain financial means to cover costs stemming from accidents, abuse, and loss. Custody is protected based on children's well-being. With attorneys as champions and advocates, families get the resolution they deserve to move forward.
Open communication between attorneys ensures all bases are covered.
Seamless collaboration between family law and personal injury lawyers is imperative. By sharing information and insights openly, they craft comprehensive legal strategies accounting for all variables. Left hands know what right hands are doing. United guidance maximizes outcomes while minimizing hassles for clients.
Despite the challenges, the bond between family members can grow even stronger.
No family expects to go through such tribulations. But shared hardship can unite people. Love, support, and resilience in difficulty reveal what matters most. With the stress of legal wrangling removed and resources to heal, families focus on nurturing connections. The storm of complex cases gives way to a calm, hopeful future.
Latest Post
Related Terms
Related Terms: Los Angeles, family law practice, practicing family law, family law services, paying child support, California State Bar board, family law case, family lawyers, other family lawyers, California law, child custody cases, attorney fees, divorce attorneys, legal team, legal expertise, child's life, Legal separation,
Client Reviews
Contact Us Now