Navigating Complex Asset Division in High Net Worth Divorce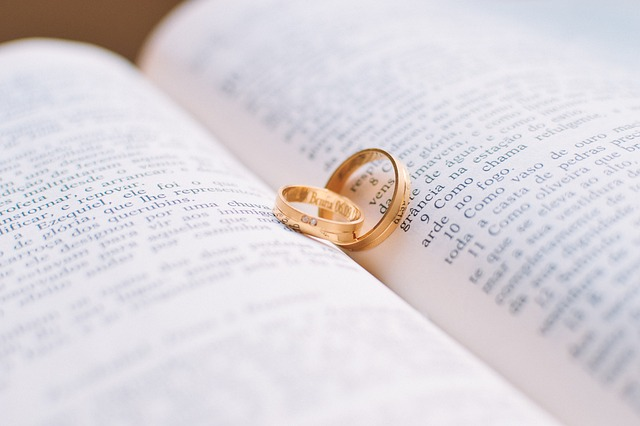 For couples with millions in combined assets, or high net-worth individuals, going through a divorce and dividing marital property equitably can be an incredibly complicated process. From vacation homes to business investments to luxury vehicles, parsing out who gets what requires strategy and a thorough examination of all assets. This article will explore the key things to know for high-net-worth individuals undergoing high-asset divorce cases.
Defining High Asset Divorces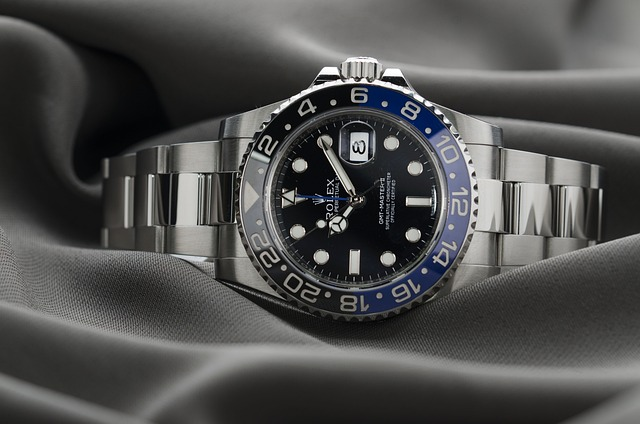 There is no set monetary definition for what constitutes a high-asset divorce case. However, couples with a joint net worth in the multi-millions certainly fall into this category. Some indicators include:
– Owning multiple homes and real estate properties
– Possessing investment and retirement accounts worth over a million dollars
– Owning full or partial stakes in successful private businesses
– Having expensive luxury vehicles, jewelry, art, collectibles
– Holding millions in trust funds or inheritance gifts
The more assets a couple has amassed, the more complex divvying them up becomes. High-asset divorce has more properties, valuables, and accounts that must be divided fairly.
Marital Assets in Divorce Proceedings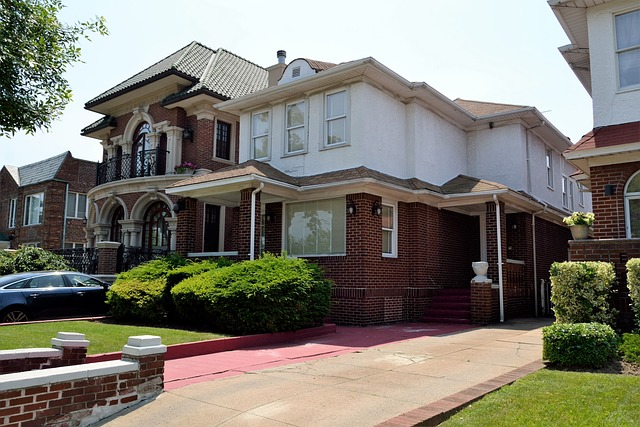 In high-asset divorce, only assets are divided between spouses during high-asset divorce proceedings. These assets are those acquired during the marriage. They may include:
– Primary residence and any secondary homes
– Bank accounts opened jointly during marriage
– Investments like stocks and bonds purchased with marital funds
– Retirement accounts like 401(k)s and IRAs funded while married
– Businesses started or invested in during the marriage
– Vehicles, jewelry, art, collectibles bought with marital money
– Income and proceeds derived from assets and efforts
Separate property belongs solely to one spouse. This may include:
– Assets owned before marriage
– Inheritances and trust funds
– Gifts given to only one spouse
– Businesses or properties acquired before marriage
– Assets designated as separate property in a prenup
Key Challenges in Dividing Substantial Marital Assets
Determining Equitable Distribution
With millions in marital assets, deciding percentages for division is difficult. Factors like relative income, age, and efforts during marriage come into play. There are also tax, mortgage, and other liability considerations.
Handling Business Assets
Dividing partial or full interests in privately held businesses is tricky. Valuing them, splitting ownership, managing tax issues, and transitioning control must be addressed carefully. Selling and splitting proceeds is common.
Accounting For All Assets
Identifying every single marital asset accurately is crucial yet challenging. Up-to-date valuations must be obtained for properties, businesses, vehicles, jewelry, art, and other assets.
Managing Property Division
Dividing multiple homes fairly while considering factors like sentimental value and which spouse needs residency can get complicated. Deciding who keeps properties or selling and splitting proceeds are options.
Splitting Significant Debts
In addition to assets, marital debts like mortgages, credit cards, taxes, and loans must also be divided appropriately. This gets complex with millions in debts.
Navigating Tax Implications
With asset transfers between spouses, capital gains, gifts, estate, and other taxes come into play. Retirement account divisions also create tax liabilities. Understanding short and long-term tax impacts is key.
Strategies for Dividing Marital Property in High Asset Divorce Proceedings
Now that we've examined challenges, let's discuss tips to make asset division in high net worth divorce smoother:
1. Seek Out an Experienced High Asset Divorce Attorney
Working with a lawyer well-versed in high-asset cases is crucial. They will guide property division negotiations and ensure a fair outcome.
2. Organize all Financial Documentation
Gathering all statements on assets, debts, and account balances in one place saves time. Make spreadsheets listing all marital assets with ownership percentages, values, liabilities, etc.
3. Get Professional Valuations Done
Current appraisals of real estate, business stakes, vehicles, jewelry, and other assets provide a clear financial picture. Don't rely on guesses.
4. Look at Several Division Possibilities
Work with your lawyer to create different mock asset division scenarios with percentages going to each spouse. Assess outcomes before finalizing.
5. Consider Both Current and Future Needs
An equitable division provides for both parties' current lifestyle needs and retirement/future goals. Project long-term impacts.
6. Address Tax Consequences Upfront
Creating a tax-efficient asset division strategy is key. Understand tax implications on both sides in the short and long term.
7. Keep Emotions Out of Negotiations
Divorce evokes many feelings but emotional reactions can derail productive financial talks. Make calm, rational asset division decisions.
8. Be Open to Compromise
It's rare for each spouse to get exactly 50/50. Be prepared to compromise on certain assets or accounts to ultimately reach a settlement.
9. Explore Creative Solutions
Getting creative helps avoid asset sales. One spouse buys the other's share of a business. Sell one home and split proceeds while keeping others.
10. Seek Mediation if Needed
An impartial mediator could help you overcome asset division disputes. Avoids expensive litigation.
The Importance of a High-Asset Divorce Attorney
Imagine if you had a big, giant toy box, filled with all kinds of toys – some are rare collector's items, some are shiny new robots, and some are beautiful dolls dressed in fancy clothes. Now, imagine if you had to share this toy box with a friend, and you both had to decide who gets what toy.
This is kind of what happens when people who have a lot of expensive things decide to not be together anymore. They have to share everything they own fairly. But sharing these things is not easy because they are very valuable and special. So, they get help from a person who is like a toy-sharing expert, but for adults. This person is called a "high-asset divorce attorney."
Let's see what this attorney does:
Figuring Out the Value of Special Items: Just like some toys are more valuable than others, adults have things like businesses and fancy houses that are worth a lot. The attorney helps in figuring out how much these things are worth.
Understanding Tax Rules: When you grow up, you have to pay a part of your money to the government, which is called tax. When sharing expensive things, the attorney knows how to do it in a way that they don't have to give too much money as tax.
Working with Other Experts: Sometimes, the attorney needs help from other people who are experts in finding out the value of really special items like rare paintings or jewelry.
Helping with House Issues: If there are very nice houses involved, the attorney knows how to handle any problems or arguments that come up when deciding who gets to keep the house.
Getting the Best Deal: The attorney tries to make sure that their client can still live a rich and comfortable life even after sharing their things.
Charging More Money: Because this attorney is helping with really important and expensive things, they ask for more money for their help.
So, the high-asset divorce attorney is like a super helper in making sure that everything is shared fairly and that both people can be happy in the end.
The Role of Family Law in High Asset Divorce

Retaining a Knowledgeable Attorney
Having an attorney well-versed in family law and high-asset divorce cases is essential. A family lawyer can:
Advise on state laws and procedures around property division
Assist in gathering and organizing all financial documentation
Provide guidance on formally valuing and appraising assets
Develop equitable marital property split scenarios
Negotiate division of assets and debts with the other spouse's attorney
Help navigate tax implications of asset transfers
Draft and review conditions of the final divorce settlement
Represent your best interests in court if disputes occur
An experienced attorney is key for an optimal property division outcome. Do research to retain counsel skilled in high net worth cases.
Importance of a Family Law Lawyer
Imagine if your parents were planning a big family picnic. They would need to decide who brings what, how to share the food fairly, and what to do if it rains. Well, sometimes, adults need help making big decisions too, especially when they decide not to be married anymore and they have a lot of valuable things to share. This is where a family law lawyer comes in, kind of like a picnic planner but for really important adult decisions.
Let's see what this lawyer does:
Understanding the Rules: Just like different games have different rules, different places have different laws about how to share things when people divorce. The lawyer knows all these rules very well.
Organizing Important Papers: When adults have a lot of valuable things, they have many papers that talk about who owns what. The lawyer helps gather and organize all these papers.
Figuring Out the Value of Big Things: The lawyer helps to find out how much big things like houses and businesses are worth, so they can be shared fairly.
Talking to the Other Lawyer: The lawyer talks to the other person's lawyer to make sure everything is shared fairly, kind of like how you would talk to a friend to share toys nicely.
Making Fair Plans: The lawyer comes up with plans to share everything fairly, so no one feels left out or unhappy.
Understanding Taxes: Adults have to give some of their money to the government, called taxes. The lawyer knows how to share things in a way that the government takes less money.
Helping in Court: Sometimes, adults can't agree on how to share things, and they have to go to a place called court. The lawyer speaks for one person and helps them in court.
Following the Standards: The lawyer makes sure that the way things are shared follows the rules and standards of the place they are in.
So, a family law lawyer is like a super helper who knows all the rules and helps adults make fair and good decisions during a very important time.
Understanding Child Support Guidelines
When minor children are involved, child support is determined as part of the settlement. State law establishes formulas and guidelines based on factors like:
Custodial arrangements of children
Number of overnights with each parent
Each parent's gross income relative to the other
Health, education, and other costs related to children
Tax filing status of each parent
Other dependents of the parents
The court utilizes guidelines but may adjust support orders based on unique aspects of high net worth cases.
Resolving Disputes Before a Family Law Judge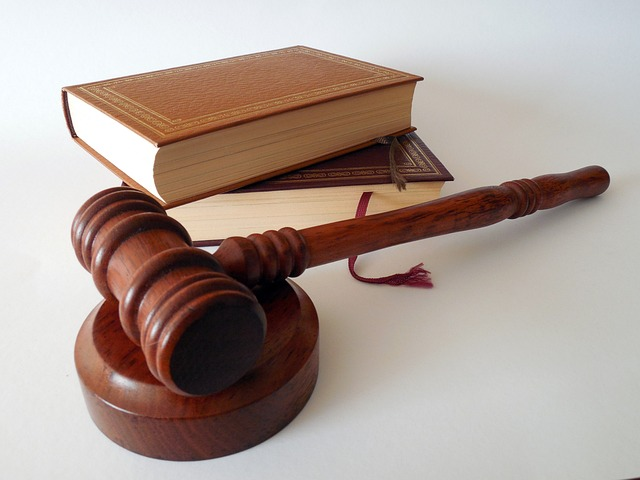 If agreements on property division or other settlement issues can't be reached through negotiation, disputes may go before a family law judge. A judge may:
Hear arguments from both sides around asset division disputes
Have the authority to request updated asset appraisals
Evaluate adherence to guidelines retaining child support
Examine whether settlement proposals meet state standards
Make rulings to resolve settlement disputes being contested
Finalize divorce terms and issue binding orders if no voluntary agreement is reached
Ideally, a settlement is reached voluntarily before reaching the court. But familial law judges help enforce equitable resolutions when needed.
Child Custody in High Net Worth Divorce
Child custody determinations take on additional importance in high net worth divorce given the substantial assets involved that could aid in providing for kids. Some factors considered:
Which parent has historically been more involved in child-rearing duties?
The ability of each parent to provide a comfortable life for the children
Which parent will retain the family home that children are accustomed to
Schooling options available near each parent's residence
Ability to fund kids' extracurricular activities, healthcare, and education
Which parent has a more flexible work schedule for childcare
With so many resources at their disposal, high-net-worth parents may fight intensely for primary physical custody. Arguments around which parent can provide the best life for the children tend to arise. Ultimately, courts make determinations based on what is deemed in the child's best interests legally, not materially. However, assets do play a role in custody discussions.
Unique Factors in High Net-Worth Divorces
Divorcing with substantial assets as a high net worth individual presents some unique factors couples must address:
More Assets Involved
The more assets owned, the more complex divorce gets. Million-dollar homes, businesses, investment accounts, and valuables must be divided. Highly paid attorneys are needed.
Higher Risk of Litigation
With so much wealth at stake, high net-worth spouses often take disputes to court when settlement talks stall. Lengthy divorce litigation drags out the process and drives up costs.
Greater Tax Implications
Transferring high-value assets and dividing appreciated accounts triggers taxes – capital gains, gift tax, etc. Accounting maneuvers are used to minimize tax consequences.
Valuing Complex Assets
Assets like businesses, rare luxuries, real estate, and investments must be professionally appraised. Forensic accountants are utilized for valuations.
Maintaining High Lifestyle
Providing adequate support payments and asset division for a spouse to maintain a luxury lifestyle equivalent to during marriage may be demanded.
Business Ownership Interests
Dividing or selling ownership stakes in companies, managing transitions, and splitting proceeds from sales require negotiations.
More Use of Offshore Accounts
To protect assets, high net worth individuals frequently use offshore accounts which must be identified and accounted for in divorce.
Child-Related Expenses
Covering kids' expensive private schooling, activities, healthcare, and college costs are details addressed. Custody of minors is paramount.
Alimony Considerations
A lower-earning spouse could be awarded significant long-term alimony payments as courts seek equitable outcomes.
Separate vs. Marital Property
What gets deemed marital property to be divided vs separate property that is exempt must be determined. Prenuptial agreements may define these.
Retirement Asset Division
Dividing up sizable 401(k), IRA, pension, and other retirement accounts while considering tax penalties is key.
In summary, high-net-worth couples undergoing divorce face complex asset division and settlement challenges not applicable to lower-net-worth individuals. Factoring in the nuances of substantial wealth is crucial for all parties to emerge feeling they received fair outcomes.
Conclusion
Dividing substantial marital assets during high net-worth divorce brings complex challenges not faced by lower net-worth couples. But by getting legal guidance, organizing finances, understanding tax impacts, compromising when required, and exploring creative solutions, equitable and fair outcomes can be achieved. With focus and strategic planning, even the most complicated high-asset divorce can end with both parties feeling their financial futures are secure.
Related terms: net liquid assets, complete financial picture, pay taxes, financial consequences, divorce involving, considered marital property, divorce process, wealthy couples, community estate, marital lifestyle, considered separate property, forensic accountant, business owner, publicly traded stocks, private school, wealthy families, wealthy parents, equitable distribution state, both you, equal ownership, commercial properties, tax codes change, domestic violence, spousal support, spousal maintenance
Client Reviews
Contact Us Now