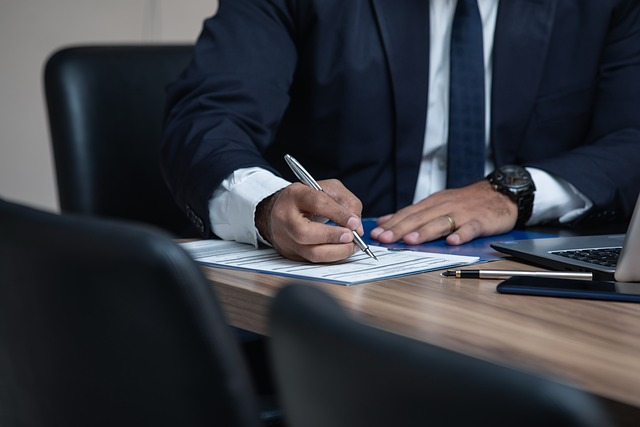 Probate lawyers are attorneys who specialize in handling the legal process that occurs after someone dies. This process is known as probate, and it involves identifying assets, paying off debts, and distributing property to heirs. A probate lawyer guides beneficiaries and executors through the often complex steps of administering an estate. They can provide legal advice, file paperwork, represent clients in probate court, and ensure estates are properly handled according to state laws. Selecting an experienced probate attorney is highly recommended for anyone named executor in a will or anyone who stands to inherit assets from an estate.
Probate Attorney
A probate attorney is a lawyer who specializes in the probate process – the court-supervised administration of a deceased person's estate. They represent and advise executors, administrators, and beneficiaries through the many steps involved in distributing assets after someone dies.
Hiring a probate lawyer to handle estate matters is strongly recommended for several reasons:
They understand probate laws and court procedures, which vary by state, allowing them to navigate the process smoothly. Non-lawyers may make costly mistakes trying to handle probate alone.
They can act as an objective third party to defuse any family disputes that may arise over inheritance and property division. Arguments between heirs can stall the probate process.
They review wills, trusts, and other estate planning documents objectively to ensure they are properly executed and assets are correctly distributed. A lawyer catches issues that family members emotionally involved may miss.
They communicate regularly with the probate court and all beneficiaries to keep the process moving timely. Legal expertise prevents delay.
They advise executors on meeting creditor claim deadlines, paying taxes, liquidating assets, and completing all administrative tasks in compliance with laws. This protects executors from personal liability.
They have specialized legal skills to represent estates in matters such as will contests or disputed creditors' claims. Not all executors have proper training to act as legal counsel for the estate.
While a probate attorney charges professional fees, they save executors time, complexity, and liability. Their legal skills and credentials bring order to the estate administration process.
Probate Court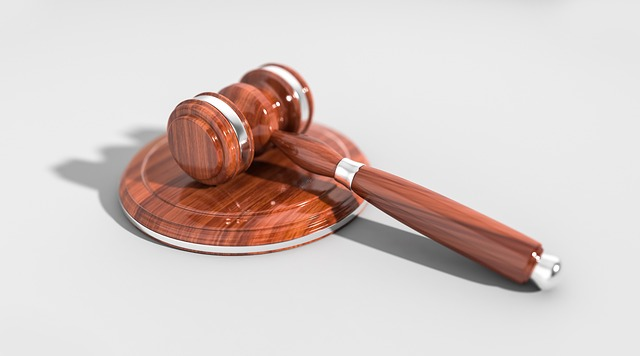 The probate court oversees estate administration and disputes related to wills and distributions. When a person dies, their last will and testament are submitted to a court to commence proceedings. The court reviews and validates the will, authorizes the executor, and supervises the subsequent tasks of administering the estate.
In situations where the deceased person did not have a will, the court names an administrator to carry out administration duties. The court also confirms beneficiaries in this scenario and supervises the distribution of assets. For contested estates or will disputes, the court is responsible for hearing arguments and making legally binding decisions.
Probate lawyers act as representatives of executors and beneficiaries throughout the court process. They file petitions and motions, present evidence, and advocate for their client's interests before the judge. Having a probate attorney ensures proper court procedures are followed and that the estate is handled in compliance with local laws.
Probate Process
The probate process involves several key steps, many of which require the expertise of a probate lawyer:
Petition the court: The executor or an attorney files paperwork with the probate court to open probate and request the appointment of the executor named in the will (or an administrator if there is no will).
Notification of beneficiaries: All beneficiaries named in the will must be notified, as well as creditors and any other parties with an interest in the estate.
Inventory assets: The executor identifies and catalogs all assets owned by the deceased, including property, financial accounts, vehicles, jewelry, and any other valuables.
Manage estate: Bills and debts are paid, assets may need to be sold to provide funds, and the executor handles any income taxes owed by the estate.
Distribution: Once debts and taxes are provided for, the executor distributes the remaining assets to heirs, either as spelled out in the deceased's will or according to state law if there is no will.
Close estate: The executor petitions the court for permission to close the estate once tasks are completed.
A probate lawyer assists each step, from interpreting wills to advising executors, to ensuring proper handling and distribution of assets.
Probate Lawyers
When selecting a probate lawyer, you'll want to choose an attorney who is experienced in estate law and familiar with the court in your state. Consider these tips:
Find a specialist: Look for probate attorneys who focus a significant amount of their practice on estate planning and probate law. Handling the intricacies and specifics of these cases takes particular knowledge.
Check credentials: Be sure your attorney is properly licensed in your state, remains in good standing with your local bar association, and keeps up with continuing legal education. These indicate competence and credibility.
Ask about experience: Find out how many years the attorney has practiced probate law and the number of cases similar to yours they've handled. Their expertise and past performance are good indicators of future success.
Understand fees: Attorneys charge hourly, flat fees, or a percentage of assets. Know the fee structure upfront so costs are transparent.
Meet for a consultation: Schedule a consultation so you can assess rapport and communication styles. Make sure you feel comfortable with the attorney.
Check references: Ask the lawyer for references from past probate clients and call them. This helps determine the quality of service.
Selecting the right probate lawyer for your specific situation provides you with legal knowledge and guidance essential during the estate administration process. Take time to research and find an attorney you trust.
Estate Assets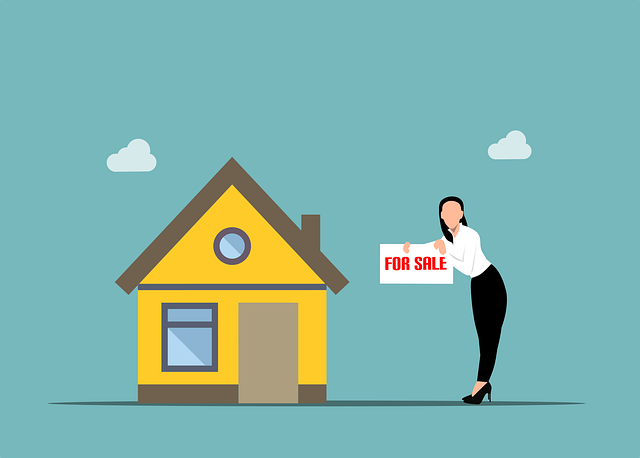 Estate assets are any possessions, property, or financial holdings that belonged to the deceased. Identifying and inventorying these is one of the first steps in probate. Typical these include:
Real estate like homes, investment properties, vacant land
Bank accounts such as checking, savings, CDs
Investment accounts like stocks, bonds, mutual funds
Retirement accounts like 401(k)s, IRAs
Insurance policies, annuities
Vehicles, boats, RVs
Artwork, antiques, collectibles
Jewelry, luxury items
Business partnerships, stock
Additional assets that may be part of an estate are trust funds, stock options, intellectual property, digital assets like cryptocurrency, and any other items of value the person owned.
A probate attorney helps locate all assets, obtain fair valuations, maintain and sell them if needed, and ensure proper distribution according to the will or estate plan.
Estate Law
Estate law governs the transfer of a deceased person's probate assets and the administration of their estate. Key aspects include:
Will requirements – Details rules for executing valid wills under state law.
Intestacy statutes – Provide distribution guidelines when someone dies without a will.
Procedures – Govern filings and processes for executing estate administration.
Probate disputes – Address legal resolutions for contested wills, claims against the estate by alleged creditors, and beneficiary conflicts.
Estate taxes – Spell out tax rules for inheritances and filing estate and income tax returns.
Trust administration – Provides oversight rules for assets passing through trusts.
Power of attorney – Defines the handling of legal, business, and financial matters by an agent when someone becomes incapacitated.
Probate attorneys must have extensive knowledge of this law in their state to properly advise personal representatives and beneficiaries during estate proceedings.
Estate Property
Estate property refers to any real estate holdings and physical possessions owned by the deceased at the time of death.
Real property involves real estate like primary homes, vacation homes, rental properties, land, and commercial buildings. Real estate passes to beneficiaries through probate, or transfers automatically via a trust.
Personal property covers physical items that the estate owns, such as vehicles, jewelry, art, furniture, clothes, appliances, electronics, and household goods. Typically an executor inventories items and allows beneficiaries to select keepsakes, liquidating the rest through donation, consignment, or estate sale.
For high-value estate property like real estate or rare collectibles, a probate attorney can assist in obtaining appraisals, maximizing valuation for tax purposes, and ensuring legal transfer. They can also advise executors on liquidating excess personal property.
Estate and Income Taxes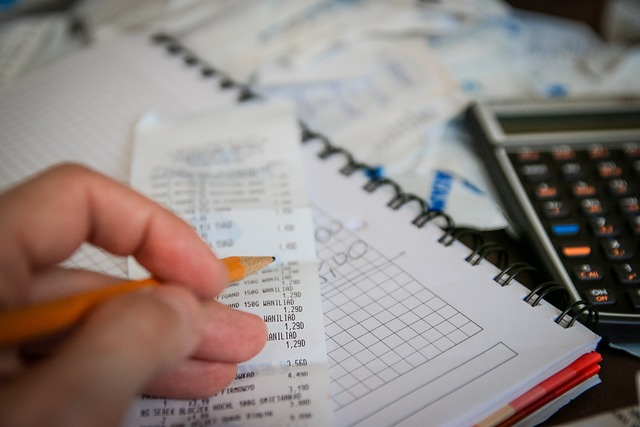 In addition to distributing assets to beneficiaries, a core responsibility of estate administration is filing any income taxes and estate taxes owed by the deceased person and their estate.
Income taxes must be filed for the year the person died, covering January 1 up until the date of death. The executor files the deceased's final individual tax return (Form 1040) by April 15 of the following year. Any taxes owed must be paid from assets.
Estate taxes apply to estates valued over $12.06 million (in 2022). The executor must file IRS Form 706 within 9 months of death for estates subject to federal estate tax. Estate assets can include property, insurance, trusts, annuities, business interests, and other valuables. A probate attorney can help maximize allowable deductions to minimize estate tax liability.
State estate taxes may also apply for estates exceeding state thresholds, even if the federal estate tax is not owed. A probate lawyer can advise you on state estate tax obligations.
When to Hire a Probate Lawyer
It is smart to hire a probate lawyer as soon as possible after a loved one's death. An attorney can immediately provide guidance on the first steps such as:
Petitioning the court to open probate and review the will
Handling emergency document filings
Notifying beneficiaries
Freezing financial accounts
A lawyer helps executors efficiently complete time-sensitive, and often confusing, initial probate tasks while grieving.
Throughout the administration of the estate, a probate attorney also proves invaluable in assisting with property transfers, paying debts, communicating with beneficiaries, appraising assets, preparing estate tax returns, and distributing inheritances.
Even in seemingly simple estates, legal expertise saves executors headaches, liability, and money in the long run. Consult with probate counsel before complications set in.
Estate Planning Attorney
Estate planning attorneys help individuals make arrangements for asset distribution and estate administration in advance, through instruments like wills and trusts. Having an estate plan prepared while you are alive streamlines the probate process later.
An estate planning lawyer can draft customized plans taking into account your family structure, asset types, estate tax considerations, and desired legacy distribution. Key documents they may create include:
Will – Legally conveys how you want assets distributed after your death. Names an executor.
Living trust – Allows a trustee to administer assets for beneficiaries without court intervention.
Power of attorney – Appoints someone to handle finances if you become incapacitated.
Health care proxy – Names someone to make medical decisions if you are unable to.
Beneficiary designations – Details who inherit specific accounts, like life insurance or retirement plans.
Ensuring your wishes are carried out requires properly constructed estate planning documents authorized under your state's laws. Hire an experienced estate attorney to handle this expertly for you.
FAQs
What does a probate lawyer do?
A probate lawyer handles legal matters related to the administration and distribution of a deceased person's estate. This includes guiding executors through court proceedings, assisting with estate tasks like paying debts and filing taxes, advising on wills and trusts, and ensuring assets are properly inventoried and distributed.
When do you need a probate attorney?
It's highly recommended to consult a probate attorney as soon as possible after someone dies. They can advise you on the probate process in your state and ensure you comply with all procedural requirements. Having legal counsel from the start prevents complications and mistakes.
How much does a probate lawyer cost?
Probate attorney fees vary depending on where you live and the complexity of the estate. Costs are typically based on an hourly rate, a flat fee, or a percentage of assets under management. Rates can range from $200-$500 per hour. Simpler estates may cost a few thousand dollars, while fees for larger, contentious estates can run tens of thousands.
Can an executor handle probate without a lawyer?
Executors can technically handle probate without an attorney if the estate is simple. However, lack of legal expertise often leads to delays and errors, resulting in more time and money spent down the road. Unless you have legal training, it usually saves time and liability to have a probate lawyer assist you.
When does the probate court get involved?
The probate court supervises estate administration from validating the will and appointing an executor to authorize distributions and closing the estate. You file paperwork with the court at the start of the process and interact with them throughout. A probate attorney helps navigate what can be a confusing court system.
Related terms: personal representative, estate value, estate's assets, property appraisals, estate planning attorney works, life insurance policy proceeds, surviving spouse
Client Reviews
Contact Us Now