5 things to know about the Unlawful Eviction Process in California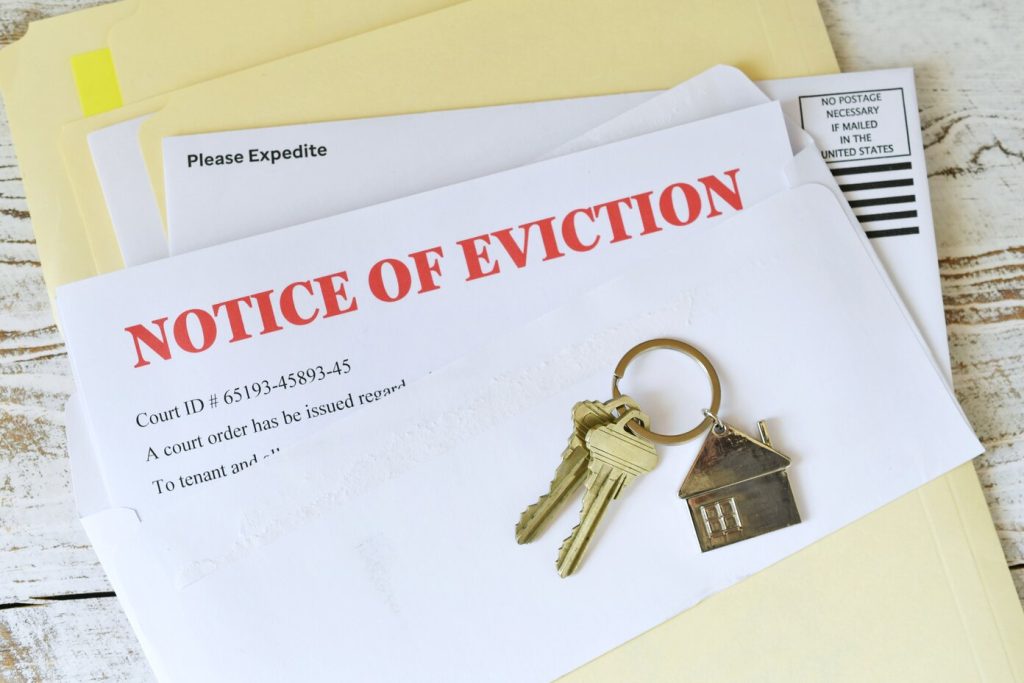 Unable to pay rent after receiving a notice.
Tenants cannot be evicted unlawfully in the state of California. However, a landlord has the right to evict a tenant after failing due to non-payment of rent on time. In California's housing law, the rent is considered late the day after its due date. There is a grace period stipulated in the rental/lease agreement that every tenant must understand. The landlord can issue a 3-day Notice to Pay or Quit if the tenant fails to pay the rent, which is already past due. In the eviction notice, there must be no other late fees or interest rates included.
Violating the rental lease agreement
Your tenants signed a rental lease agreement and must uphold their responsibilities under the terms of the agreement. If your tenants violate any terms and conditions in their lease agreement, you can issue a 3-day Notice to Cure Violations or Move Out to resolve the issues and avoid eviction.
The landlord may proceed with the eviction after their tenants fail to comply with the compliance notice.
Repeated intentional damages or violations
If the tenants committed serious repeated violations, the landlord could issue a Three-Day Unconditional Notice to Quit and need to move out of the unit three days after receiving the notice. The landlord can file an eviction lawsuit if they remain in the residence after three days of asking to move out.
The reasons to issue a notice to quit to tenants are the following: involved in illegal activities within the premises, created severe trouble at the rental unit, caused irreparable or material damage to the property, assigned the rental unit to another person or sublet in the unit, both of which violates the rental agreement.
The Tenants have no lease, or the lease ended.
In California, landlords in rent-controlled cities cannot terminate a tenancy without probable cause. But in all other areas, if the tenants stay in the residence after the lease term has expired, the landlord may pursue an eviction.
What are your rights as a tenant if your landlord attempts an eviction?
In California, it is unlawful for a landlord to evict a tenant without following the proper legal procedures. A landlord cannot simply change the locks on a tenant's door, remove their belongings, or turn off their utilities in an attempt to force them to leave.
In this blog post, we'll outline the process landlords must follow to lawfully evict a tenant in California. We'll also highlight some of the penalties landlords can face if they don't follow the law. Finally, we'll provide information on how tenants can protect themselves.
It is eviction when a tenant vacates a rent-controlled apartment pursuant to an illegal eviction notice. A landlord fails to move in after an owner-move-in eviction. A relative fails to move in after a relative-move-in eviction.
What constitutes an eviction?
When a tenant is forced to leave a rental property by the landlord. In most cases, evictions are carried out because the tenant has not paid rent or has damaged the property.
However, there are also cases where the landlord forces the tenant to leave without following the proper legal procedure. This can happen if the landlord tries to evict the tenant without first getting a court order, or if they use force or threats to make the tenant leave.
How can a tenant protect themselves from a wrongful eviction?
As a tenant, it's important to know your rights in order to protect yourself from eviction. Your landlord may only evict you for certain reasons, and they must follow specific procedures in order to do so legally. If your landlord tries to evict you without following the proper steps, they may be guilty.
Eviction protections
Familiarize yourself with your state's laws regarding evictions. This will give you a better understanding of your rights as a tenant.
Keep copies of all correspondence between you and your landlord, including any lease agreements or rental agreements. This documentation will be useful if there is ever a dispute.
If you believe your landlord is illegally trying to evict you, contact a lawyer or tenants' rights organization for assistance. Read about where to file your lawsuit here.
Unlawful evictions are serious matters, and it's important to know your rights in order to protect yourself.
What are the consequences of unlawfully evicting a tenant?
When a landlord unlawfully evicts a tenant, it can disrupt the tenant's life in a number of ways.
●      It can cause the tenant to lose their home. This can lead to financial hardship, as the tenant may have to find another place to live on short notice due to not paying rent.
●      It can cause personal stress and upheaval. The tenant is forced to uproot their life and move to a new location.
●      It can damage the tenant's relationship with the landlord. Making it difficult or impossible to resolve any issues that may arise in the future.
For all these reasons, tenants should be aware of their rights and landlords should be familiar with the laws governing wrongful eviction. Otherwise, the consequences can be severe.
How can landlords avoid accidentally initiating an eviction?
Landlords have a responsibility to their tenants to keep them safe and provide them with habitable space.
However, landlords also have the right to evict tenants for non-payment of rent or other lease violations.
Unfortunately, there is a fine line between a lawful eviction and an eviction, and landlords must be careful to avoid accidentally crossing it.
The best way for landlords to avoid accidentally initiating an eviction is to familiarize themselves with the law and consult with an attorney whenever they are unsure about their rights or responsibilities.
Additionally, landlords should take care to document all interactions with tenants and keep detailed records of any payment issues or lease violations. By taking these precautions, landlords can help to protect both themselves and their tenants from the potentially devastating consequences.
What resources are available for landlords and tenants who want to learn more about the eviction process?
Landlords and tenants who want to learn more about the eviction process have a few different resources available to them.
For tenants, the National Tenant Union offers educational materials on its website, including an overview of tenants' rights and what to do if you believe you've been unlawfully evicted. The website also has a directory of state-specific resources. The tenant's union can also be reached through the Tenant's Right Hotline (206) 723-0500 for tenants who need additional assistance.
Landlords can find resources through their local landlords' association or by searching online for landlord-tenant law information specific to their state.
By familiarizing themselves with the resources available, tenants and landlords can reduce the risk of eviction.
Seek legal assistance immediately!
If you are a California tenant and have been served with an eviction notice, it is important to take action immediately. You can contact our firm for a consultation to discuss your legal options. We will help you understand the notice and advise you on the best course of action to protect your rights as a tenant.
Additionally, if you believe that you have been unlawfully evicted from your home, visit this website to learn more about seeking legal assistance.
Comments? Questions? Let us know!
An experienced tenant's attorney can help you with your case. If the tenant doesn't do what the Notice says by the deadline, the landlord can file an eviction case, called an unlawful detainer.
SF Rent Ordinance
The San Francisco rent ordinance offers eviction and rent control protections for most tenants. Partial constructive eviction cases allow the tenant to expend up to one month's rent on needed repairs in the event the landlord is unwilling to take action. Understanding constructive eviction is important for cases specified in wrongful eviction from landlords.
A landlord's intentional neglect can result in rent-controlled jurisdictions that lead to small claims court cases. Landlords must maintain rental properties to state and local standards for habitability.
Landlords' failure to acknowledge a leaking roof or indirectly attempt to force tenants to pay rent is a bad idea. It is the responsibility of the tenant to notify the landlord when actual damages occur in the rental unit. Landlord's failure to fix the issue within a reasonable amount of reasonable time
The landlord owns the property and can sell it, while you are still paying rent and living there.
Client Reviews
Contact Us Now