New Bed Bug Laws in California: California Bed Bug Disclosure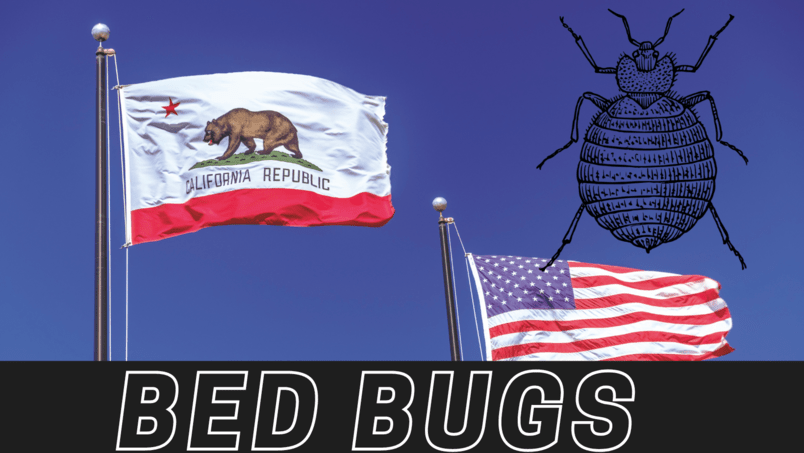 Bed bugs are a growing issue for rental housing across California. As small parasitic insects that feed on human blood, bed bugs can rapidly spread between apartment units and create stubborn infestations. To tackle this nuisance pest, California has enacted updated legal requirements for how landlords and tenants handle bed bugs.
Expanded Bed Bug Disclosure Duties
Before renting to new tenants, landlords must now provide detailed information on:
Identifying bed bugs – their small flattened shape, apple seed size, and reddish-brown coloration. Adult bed bugs are about 1⁄4 inch long.
Bed bug habits and life cycle – how they hide in cracks and crevices, usually feed at night, and can lay up to 5 eggs per day.
Signs of infestation – fecal spots, blood smears, molted skins, live bugs, and red itchy bites or welts.
How bed bugs spread between units through cracks, vents, outlets, and shared walls.
Landlords need to furnish this information to prospective tenants before they sign a lease agreement. Landlords must also personally inspect the rental unit for current or past bed bug problems. These proactive disclosure steps can help deter bed bugs from moving between apartment units.
Did you know? Up to 70% of bed bug infestations originate in rental housing situations.
Related terms: Young bed bugs, bed bug bites, suspected bed bug infestation, spreading bed bugs, pest control operators, California landlords, Bed bug appearance, nearby infested apartment
Written Reporting Process for Suspected Infestations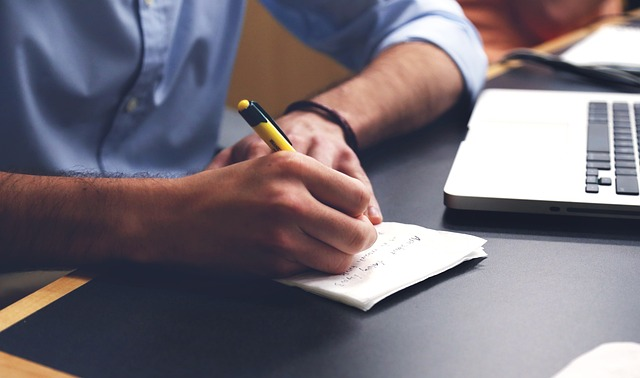 If current tenants suspect they have bed bugs, based on bites, droppings, or sightings, they must notify their landlord in writing within a short specified timeframe – usually 2 to 5 days upon first suspicion. This timely written reporting is essential to facilitate early intervention before major uncontrolled infestations occur.
Once informed, landlords then have a legal responsibility under the updated laws to inspect the unit within a set period, typically 5 to 10 days, and bring in qualified pest management professionals if evidence of bed bugs is discovered. Taking quick and coordinated action is critical to containing bed bugs before populations escalate and the spread worsens.
If this then that: If a tenant reports bed bugs in writing, then the landlord must inspect within 5-10 days and arrange treatment if bed bugs are confirmed.
Professional Pest Control Treatments
If bed bugs are indeed verified within a tenant's unit or in shared common areas, the law requires landlords to hire licensed pest control companies within a short window, usually 10 to 20 days following the initial inspection. The pest management professionals will advise on and diligently carry out appropriate treatment measures to fully eliminate the bed bug infestation.
This generally involves treating infested areas with registered chemical pesticides, heat treatment, steam, or freezing solutions if necessary and permitted in that jurisdiction. In some cases, tenants may need to make preparations such as bagging clothes, removing outlet covers, and decluttering areas to enable more effective pest control access and bed bug reduction. Working cooperatively with pest control staff leads to better outcomes.
Key takeaway: When bed bugs are confirmed, landlords must promptly contract qualified pest control companies to treat infestations within strict legal time limits.
Preventing Bed Bugs in Multi-Unit Residential Housing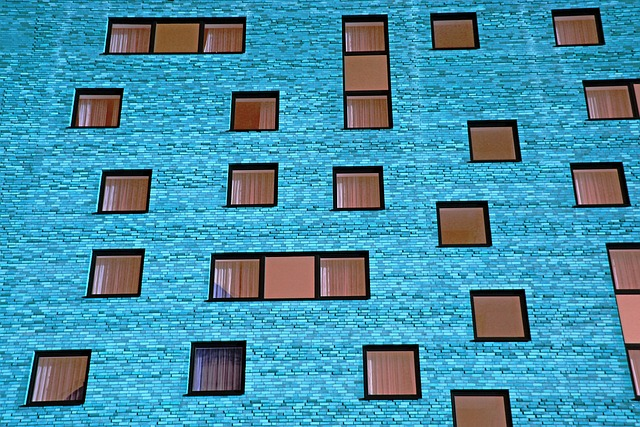 Along with responsive treatment of existing infestations, legal experts underscore the vital importance of preventative measures to deter the initial spread and establishment of bed bugs in multi-family housing situations. Recommended steps include:
Tenants should thoroughly inspect any used furniture, mattresses, or box springs for bed bugs before moving these items into their apartment. Avoid picking up discarded items from the curbside without checking for signs of bed bugs.
Tenants should periodically check bed frames, mattresses, crevices, and baseboards for early signs of bed bugs. Finding them early makes treatment easier.
Landlords should educate new tenants about bed bug prevention, provide guidelines on detection and avoidance, and perform visual unit inspections after occupants move out.
At the first sign of confirmed bed bugs in one unit, landlords should proactively inspect surrounding units and initiate preventative treatment if needed to contain the spread.
Stopping bed bugs before they proliferate and spread between units saves significant headache and cost down the road. An ounce of prevention is truly worth a pound of cure when it comes to bed bugs.
Cost and Responsibility for Treatment Expenses
A common point of contention arising from bed bug situations centers on who bears financial responsibility for paying the pest management costs associated with infestation elimination. Under most local laws, landlords as owners of rental properties are liable for procuring and covering qualified pest control services to inspect units and perform necessary treatment of infested areas.
However, the updated California bed bug laws also allow provisions for tenants to bear certain costs that directly result from their negligence or failure to promptly report suspected infestations before they worsen. For example, if a tenant clearly introduces bed bugs through infested used furniture or delays reporting beyond the 2-5 day window, they may share in a portion of the treatment costs.
If this then that: If a tenant brings in infested furniture, then they may have to contribute to treatment costs.
Key takeaway: Landlords generally must pay for bed bug treatment, but tenants may bear costs if at fault for an infestation. Open communication helps clarify expenses.
Legal Rights and Recourse Options for Tenants
Another key component of California's new bed bug laws involves affirming and expanding certain legal rights and recourse options available to tenants facing infestations in their rental housing units. If a landlord fails to respond promptly or does not take reasonable action regarding tenant reports of bed bugs, impacted tenants have the right to pursue further legal action and remedies.
For example, bed bugs may represent a violation of the implied warranty of habitability. Depending on a landlord's level of negligence or inaction, tenants may have cause to pursue financial damages, early termination of their lease without normal penalties, rent payment deductions for the infested period, or other legal remedies as determined by local ordinances and courts.
In severe cases where rental premises become unlivable yet a landlord still fails to remediate a hazardous bed bug situation after repeated requests, tenants may even have grounds for "constructive eviction" claims in some jurisdictions. This underscores the importance of landlords taking tenant bed bug complaints seriously and working diligently to resolve infestations, regardless of their suspected origin.
Disclosure Requirements for Prior Infestations
Seeking to limit the "passive" spread of bed bugs through previously infested units, California's updated laws also now govern how and when rental property owners must disclose information about prior bed bug problems to prospective tenants.
Landlords are legally required to inform renters who are applying or signing new leases about any past bed bug infestations that have occurred within the last 12 months. This disclosure must include details of infestations in the specific rental unit in question, as well as any bed bug issues in other units located in the same apartment building or rental complex.
Prospective tenants have a right to know this recent history and request documentation of any pest control treatments or follow-up actions taken before they make the decision to sign a lease and occupy a formerly infested unit. This knowledge allows new occupants to make fully informed decisions when comparing rental units and properties.
Did you know? Landlords in California must now disclose any bed bug infestations within the last 12 months before renting to new tenants.
Frequently Asked Questions on Bed Bugs for Renters
What are the most common early signs of a bed bug problem?
Be on the lookout for itchy red bite marks on your skin, small dark fecal spots on your sheets, seeing live apple seed-sized crawling bugs near mattress seams or furniture crevices, and finding shed tan exoskeleton casings. Acting at the first signs of infestation makes a big difference.
How soon should I report suspected bed bugs to my landlord?
In most areas of California, you need to notify your landlord in writing within 2 to 5 days of first noticing signs of bed bugs. The sooner they are made aware, the faster action can be taken.
Can I break my lease if my unit has bed bugs?
You can't legally break a lease immediately just because bed bugs are present. However, if the landlord refuses to respond appropriately or delays unreasonable on performing professional treatment, you may have grounds for lease termination under the "warranty of habitability" clauses in California law.
Who is responsible for preparing for bed bug treatments?
It depends on the specific treatment methods being used by the pest control company hired by your landlord. You may be asked to declutter access areas, bag clothing and linens, remove outlet covers, or wash certain items. Work cooperatively with pest control—preparation is key.
What landlord actions can I take legal action over?
If your landlord does not respond promptly to reports, refuses reasonable treatment, or neglects to take prevention measures, they may be violating local bed bug laws. This may provide grounds for financial damages or lease termination.
Key Takeaways on California's Bed Bug Laws
Landlords must educate and disclose bed bug risks and history to prospective tenants before leasing.
Tenants need to report suspected infestations to landlords in writing within 2-5 days of first signs.
Landlords must arrange professional pest control treatment within defined time limits when bed bugs are confirmed.
Preventative vigilance, like tenant education and unit inspections, is strongly encouraged to limit infestations.
Both landlords and tenants have legal duties related to bed bug elimination. Open communication is essential.
In Summary
This covers newly enacted bed bug laws in California related to prevention, written reporting requirements, timely pest control treatment, proactive inspections, cost obligations, and disclosure rules between landlords and tenants. It outlines the expanded legal responsibilities for landlords to inform prospective renters of bed bug risks and history before they occupy a rental unit, in addition to promptly responding to tenant reports of infestations.
The article also covers tenant duties like immediate written notification when bed bugs are first suspected. Details on professional pest control treatments, proactive measures, and tenant legal rights if landlords fail to reasonably eliminate infestations are also provided. The goal is to educate both rental housing owners and occupants on compliance with the updated bed bug laws. Clear cooperation and communication between landlords and tenants is key to effectively minimizing this nuisance pest in multi-family housing.
Related Terms: prevent bed bugs, used or recycled furniture, live bed bugs,bed linens,
Client Reviews
Contact Us Now